Crown Melbourne VIP 'Mahogany Room' Waiter Sues Over Lung Cancer
Posted on: September 11, 2023, 12:32h.
Last updated on: September 11, 2023, 01:01h.
A former waiter at Crown Casino Melbourne's most exclusive VIP room is suing operator Crown Resorts for negligence. Dien Nguyen, 39, was diagnosed with metastatic lung cancer after putting in a six-year shift at Crown's Mahogany Room.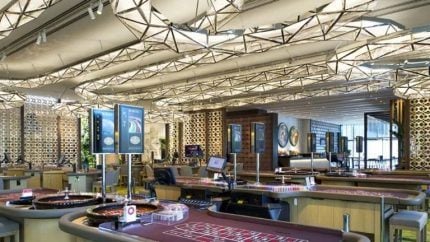 Nguyen blames his grave medical condition on the tobacco smoke emanating from thousands of cigar-chomping and cigarette-sucking high rollers, reports Melbourne's Herald-Sun.
The state of Victoria banned smoking in indoor public spaces in July 2007. But Crown's high roller rooms were able to secure a controversial exemption. In fact, after 2007, they were the only indoor public places where you could smoke in the state.
All areas at the Crown have been smoke-free for around two years, according to The Herald-Sun.
"During the Crown work, patrons of the Mahogany Room were permitted to smoke cigarettes and cigars pursuant to an exemption from relevant Victorian anti-smoking laws," states the lawsuit.
No Ventilation
Nguyen argues that the Crown was negligent for allowing smoking in the workplace and for failing to test or measure the levels of smoke, to investigate the health risks, or to provide adequate ventilation. The lawsuit claimed that the operator also failed to warn its staff of the risks.
"Prior to 2017, Crown had received complaints and notifications in relation to employees suffering from lung cancer or serious lung diseases which were alleged to have been caused by exposure to cigarette and cigar smoke in the course of their employment in the Mahogany Room," court documents state.
Nguyen claims that Crown should have known he was at "risk of developing serious lung disease (including lung cancer and other respiratory diseases of a like nature)."
The plaintiff is seeking a trial by jury and wants damages, interests, and costs from the Crown. Nguyen said he was likely to incur or had already incurred medical and nursing expenses and would have to rely on care from his wife in the future.
Crown declined to comment on ongoing litigation as a matter of policy.
Insider: 'It Stinks'
Mahogany Room memberships are broken into three categories. In descending order: Black, Platinum, and Gold. To earn Platinum membership, you need to spend A$30K (US$20K) at the casino within six months. Black membership is by invitation only.
Despite its opulence, a Mahogany Room insider confirmed to News.com.au in 2016 that "it does stink."
"Every second person is a smoker in there," said the source, who did not wish to be named. "I think that's disgraceful. But they pay so much tax that the government comes up with this ridiculous legislation that says smoking is allowed."