Massive Gambling Reforms Come to Victoria, Australia, Except at Crown Resorts
Posted on: July 17, 2023, 07:39h.
Last updated on: July 17, 2023, 11:11h.
Major changes are coming to gambling operations in Victoria, Australia. The state is introducing the "strongest gambling harm preventions and anti-money laundering measures in Australia," except at Crown Resorts' Crown Melbourne.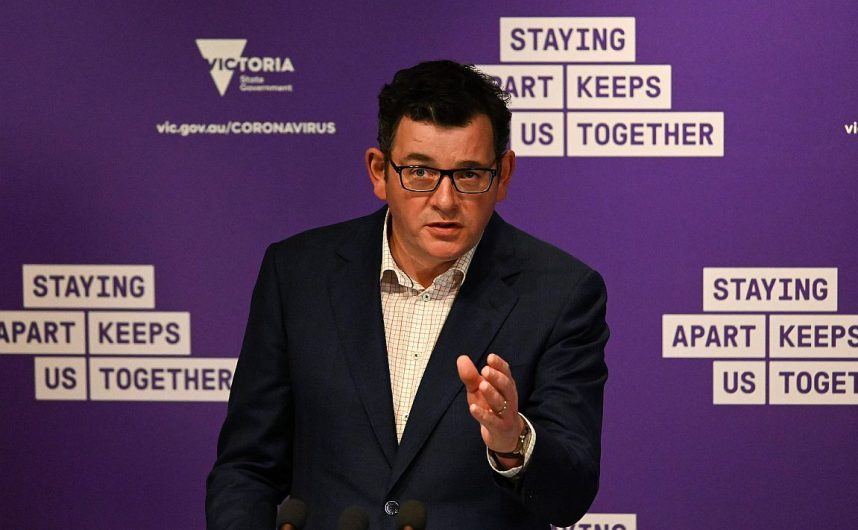 Victoria Premier Dan Andrews is ready to sign off on a number of changes that will impact the state's gambling market. The reforms only extend to restaurants, bars, and pubs, and don't include the casinos.
The announcement, which came over the weekend, is already causing the hospitality segment issues. As a result, a number of entities see a dark future ahead.
Clamping Down on Entertainment
There are a number of changes that will most affect how consumers interact with slot machines, or pokies, as they're called down under. One big change will see the daily limit drop from AU$1,000 to 100 (US$1,467 to $146).
There will also be mandatory pre-commitment limits. Gamblers will have to establish how much they plan on spending daily, weekly, and monthly before they can start their slot session. Anyone who wants to sit down at a pokie needs to be prepared to show their ID as well.
Those two go hand-in-hand. The ID will authorize the use of a card for the pokies, which will contain the limits. Once that threshold is reached, the card won't work anywhere in the state until the following day or month.
At some point next year, gaming venues will have to start turning off their machines daily from 4 a.m.-10 a.m. The government asserts that the properties are collaborating to stagger their hours, allowing gamblers to hop from one venue to another. This will prevent that from happening.
Pokies are also going to start to move a little slower. Currently, the reels spin for about two seconds before stopping, but this is going to move to three seconds when the reforms take hold.
The rules apply to all slot machines across the state, except those at Crown Melbourne. The casino operator is now subject to intense scrutiny because of its association with money launderers and criminals. That has led to a dedicated "supervisor" of its activity in the state.
Andrews, who made the announcement with Minister for Casino, Gaming and Liquor Regulation Melissa Horne, wasn't able to say exactly when the government will initiate the new plan. He said there would first be a "thorough consultation" with industry players, with the changes arriving subsequent to the discussions.
Industry Claps Back
Charles Livingston, a reported gambling expert and the number one adversary of legal gambling in Australia, welcomes the changes. He also cautioned that the government shouldn't consult with the industry before making the changes.
Industry players voiced their frustration when the idea of reforms became a topic of daily conversation a year ago. Now that they're seriously coming into play, the discussions are likely to get much louder.
Endeavor Group, one of the largest pub owners in the country, watched as its stock plummeted Monday morning. It closed at AU$6.26 (US$4.26) on Friday and dropped to AU$5.53 (US$3.76) on Monday. It was the largest single-day drop this year.
Lara Sporting Club sees a real issue ahead. Its GM, Brendon Chavasse, said that small, not-for-profit clubs are going to suffer greatly because of the changes. It's almost exclusively because of the pokies that these properties attract consumers.
It's not just going to be Victoria's gambling market that feels the pressure. New South Wales, which has repeatedly discussed reforms and cashless gaming, will likely feel it now needs to speed up its transformation.