Las Vegas Casinos Grapple With Marijuana Legalities and Employee Testing Issues
Posted on: May 9, 2018, 10:20h.
Last updated on: May 9, 2018, 10:33h.
Nevada's new legal recreational marijuana laws have Las Vegas casinos inhaling confusion. And unlike Caesars Entertainment — which recently announced it would no longer screen most of its job applicants for pot use — most of the other major Strip operators are either keeping mum or continuing their screening for use of the drug, which remains illegal on the federal level.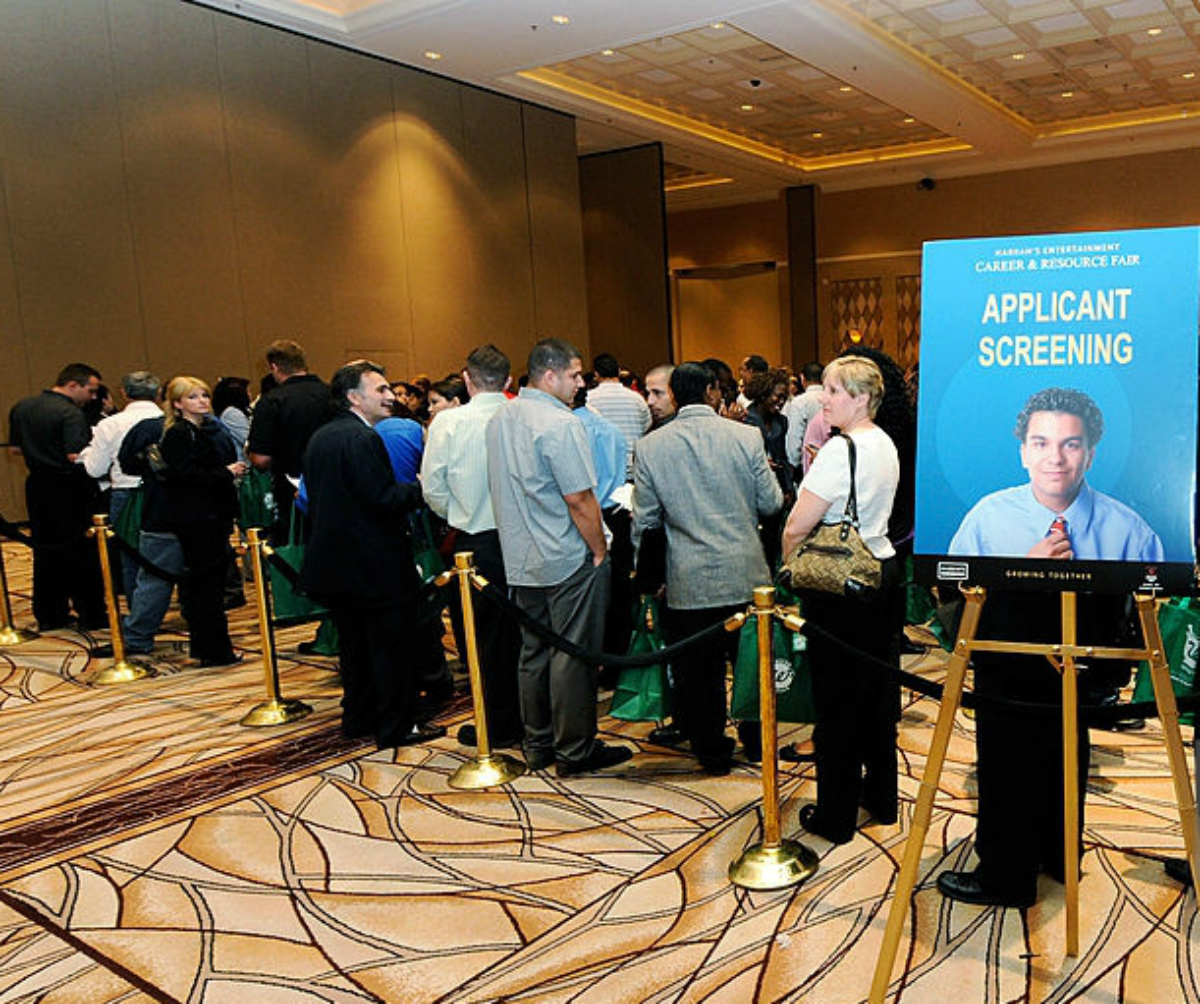 After Caesars Entertainment announced this week that it would no longer test employment candidates for use of the drug, other casino operators responded to inquiries as to whether they too might be amending their hiring procedures. Their answers, however, were as hazy as a pot party itself.
"Nevada law concerning marijuana has complex implications for employers in highly regulated industries like ours," MGM Resorts said in a statement to the Las Vegas Review-Journal on Wednesday. The company added that it "has carefully reviewed its policies and work rules and has made adjustments as appropriate."
When RJ journalist Richard Velotta asked if that meant MGM had indeed stopped testing employees for pot use, the company referred him back to their murky statement, which essentially skirted the issue of applicant testing.
"Nevada voters approved recreational marijuana through a ballot referendum in November 2016. Legal consumption is available to those 21 and older who purchase the drug through a state-licensed retail store. Consumers are allowed to possess up to one ounce of marijuana or 1/8 of an ounce of concentrated marijuana," the statement read.
Although public-area consumption remains illegal, tourists to the Strip and downtown areas report the smell of pot is pervasive outdoors, meaning enforcement of the "only in a private residence" caveat has been lax at best.
Law enforcement is also still grappling with accurate DUI tests, which have not been refined to the level of similar tests for alcohol as of yet and have been shown to come up with false-positive results on occasion.
Blunt Statements
Wynn Resorts and Las Vegas Sands told the RJ that they are not changing their hiring procedures as they relate to marijuana testing. Boyd Gaming and Station Casinos had no comment.
MGM's statement seems to imply that Nevada's largest employer would at least be willing to consider easing its no-pot employee hiring mandate.
Using marijuana while on the job remains illegal. And even Caesars says workers who are applying for positions that fall under the oversight of the US Department of Transportation will continue to be tested for pot use.
Regardless of whether a positive test for private marijuana use blocks one from being hired by a casino, operators across the state still want little to do with the drug. Marijuana remains classified by the federal government as a Schedule I drug: the same grouping as heroin, LSD, and ecstasy.
Nevada casinos' most valuable assets are their state-issued gaming licenses. According to the Nevada Gaming Control Act, grounds for disciplinary action of a licensee include any "failure to comply with or make provision for compliance with all federal, state, and local laws."
Cannabis Conventions
Nevada Gaming Commission Chairman Tony Alamo has told casinos that "the gaming industry and the marijuana industry shall not meet." However, the state's Gaming Policy Committee (GPC) did recently ease regulations surrounding conferences and conventions related to weed sales and marketing.
In March, the GPC met for likely the final time under Gov. Brian Sandoval's (R) tenure. During the meeting, the 12-member panel recommended that casinos be permitted to host "conventions, trade shows, or similar conferences that may be related to marijuana but whose focus is primarily on the fostering of business relationships, exchange of knowledge related to the trade, and other trade or educational activities."
The GPC statement came with a rather important caveat that stated such events must "not facilitate the actual possession or consumption of marijuana."