Congressional Hearing Will Examine Federal Framework to Guide States on Sports Betting
Posted on: September 21, 2018, 07:00h.
Last updated on: September 25, 2018, 03:42h.
A long-rumored congressional hearing on sports betting was finally confirmed Thursday and penciled in for next Thursday, September 27.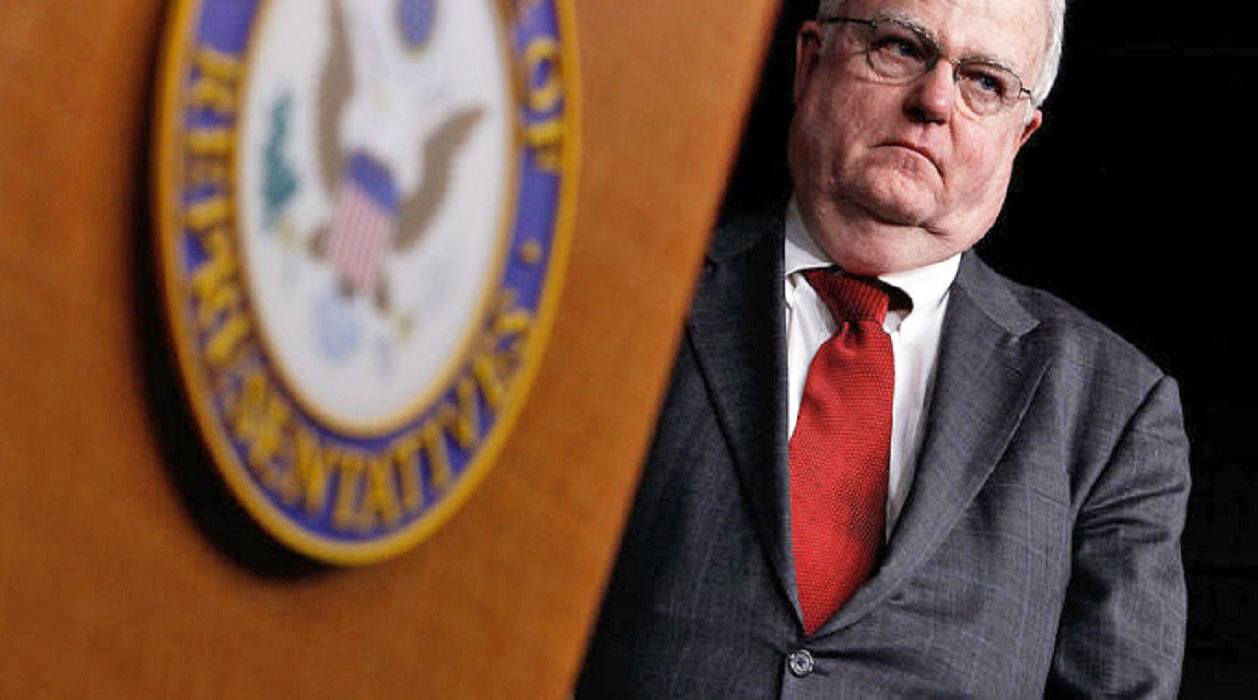 Rep. Jim Sensenbrenner (R-Wis.), chairman of the House Subcommittee on Crime, Terrorism, Homeland Security and Investigation, will lead the hearing, "An Examination of Sports Betting in America."
Specifically, the subcommittee will examine whether a "basic federal framework is necessary to guide states' new gambling policies."
Speaking to press Thursday, Sensenbrenner made no mention of working on actual legislation to regulate sports betting federally. Instead, there is a feeling that Congress could provide a framework of guidance to promote uniformity among states who opt to regulate.
My subcommittee will look at the implications of this SCOTUS ruling and talk about what it means for the integrity of sports as well as what sorts of improper or illicit activities could arise," said Sensenbrenner.
This chimes with the view of Senate Minority Leader Chuck Schumer (D-New York), who last month declared it was "incumbent on the federal government to take a leadership role and provide the necessary guidance to prevent uncertainty and confusion for the leagues, state governments, consumers and fans alike."
Senator Hatch's Plan
In May, the US Supreme Court struck down PASPA, the federal law that prohibited states from regulating sports betting within their own borders, calling it a "direct affront to state sovereignty."
"Congress can regulate sports gambling directly, but if it elects not to do so, each state is free to act on its own," declared the SCOTUS majority.
Sen. Orrin Hatch (R-Utah) has vowed he will do just that. He believes Congress cannot permit sports betting to "proliferate amid uneven enforcement in a patchwork race to the regulatory bottom."
In late August, he promised to submit federal legislation regulating sports betting to the Senate "within weeks."
Hatch can be forgiven for taking it personally. He was one of the authors of PASPA — and it's got to smart to see your work shot down in flames by seven Supreme Court judges.
And speaking of Supreme Court judges, Hatch has good reason to have put his bill on the backburner this week. The senator has devoted much of his energy to defending President Trump's pick for the Supreme Court, Brett Kavanaugh, who Democrats have been interrogating about gambling habits, among many other things.
In League with the Leagues
The major sports leagues are all for federal intervention. They're alarmed by the rapidity with which states have fast-tracked sports betting regulation since the SCOTUS decision with barely a thought for their naked self-interest.
As legalized sports betting spreads across the states, there is a need for consistent, nationwide integrity standards to safeguard the sports millions of fans love," said the NBA, PGA, and MLB said in a joint statement in support of Schumer.
A federal framework would mean the leagues' lobbyists would only have to win the argument once, rather than dozens of times against state lawmakers across America who are likely to respond they're doing the job just fine, thanks.
"Across the country, more than 4,000 dedicated public servants effectively regulate the commercial and tribal casino industry, including sports wagering," the American Gaming Association wrote in a letter to Schumer this week.
"Replacing an already proven regulatory regime with a non-existent and untested federal oversight apparatus would be out of step with 7 in 10 Americans who think this decision should be left to each state and tribe."