Sports Betting Integrity Fees Are 'Extortion': NJ Senate President Sweeney
Posted on: May 26, 2018, 09:00h.
Last updated on: May 25, 2018, 08:01h.
Integrity fees have become the new landmine component in the freshly opened ground on which legal US sports betting is now being created.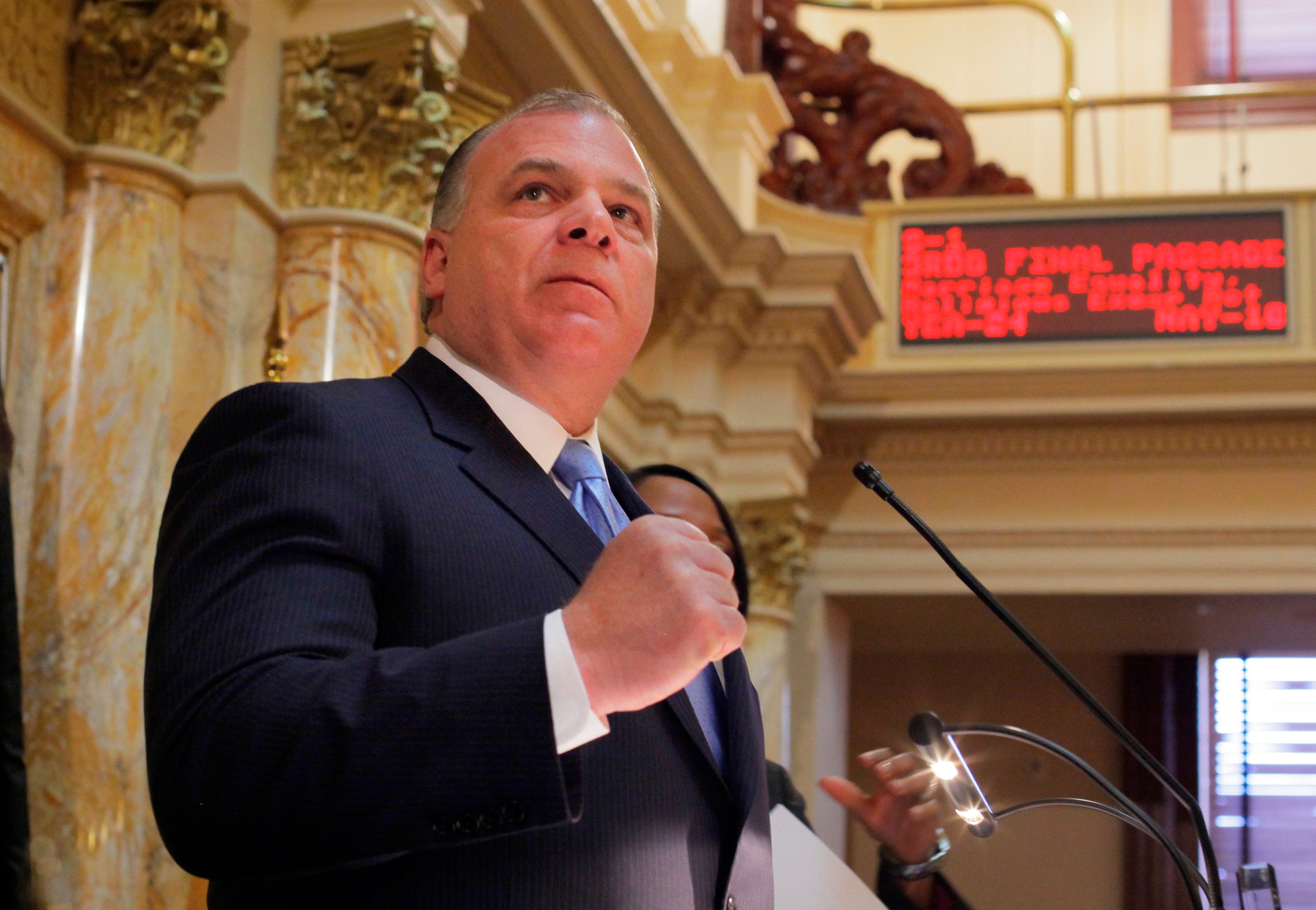 When professional sports leagues saw the winds shifting in favor of sports betting, they started lobbying state legislatures across the country for integrity fees. But New Jersey Senate President Steve Sweeney (D-Gloucester) says these fees aren't just unnecessary, they're a form of "extortion" by the leagues.
In a scathing letter sent to governors of all 50 states, Sweeney outlined the long, expensive battle New Jersey fought in court in order to gain the right to offer betting on sports. That fight ended with a victory in the Supreme Court, which ruled last week to strike down the Professional and Amateur Sports Protection Act (PASPA) as unconstitutional.
'Why Now?' 
Sweeney noted that the major professional leagues — along with the NCAA — had fought tooth and nail to prevent New Jersey from legalizing sports betting. Now, he says, integrity fees are a way for those same leagues to "get something for nothing" after losing in court.
"Essentially, the Leagues are asking to be paid to allow games to be played fairly," he wrote. "And their demand begs the question of what they would now start doing to preserve the integrity of their games that they not been doing for years."
Sweeney points out that while sports betting has been going on both legally in Nevada and illegally across the country for years, no state has ever been asked to pay integrity fees before now.
"New Jersey, after all of the time and expense put into making sports wagering legal, will not make itself uncompetitive by being the only State to pay the League extortion," wrote Sweeney.
Cut to the Chase
Several leagues — including both the NBA and MLB — have lobbied for integrity fees amounting to one percent of every bet on their games, claiming those fees will help cover what they say will be increased costs to protect the integrity and fairness of their competitions. The American Gaming Association (AGA), and others in the industry, have said that such a fee would make sportsbooks either unprofitable or uncompetitive against illegal bookies.
In response to Sweeney's letter, both MLB and NBA officials released statements defending their call to get a cut of the action.
"We will use our expertise, rights and footprint to help the states that have smart and modern sports betting laws develop the country's most successful betting markets within a regulatory framework that protects the integrity of our games, which is most paramount," MLB said in a statement.
"As the intellectual property creators for this content, our games serve as the foundation for legalized sports betting," NBA spokesperson Mike Bass told the Associated Press, "providing casinos the ability to earn revenue off our games, while we bear all of the risk that accompanies sports betting and will incur additional expenses to expand our existing compliance and enforcement programs.
"As a result, we believe it is reasonable for casinos to compensate the NBA with a small percentage of the total amount bet on our games," he added.
But Sweeney questions whether these fees would increase public confidence in the integrity of sports, or, conversely, instead erode it.
"Giving them a 'piece of the action' would make suspicions grow whenever turning-point calls in close games go in favor of the more popular team – whose presence in the 'big game' would drive ratings and betting," Sweeney wrote.
Latest Casino Stocks:
Retrieving stocks data...
Retrieving stocks data...
Retrieving stocks data...
Retrieving stocks data...
Retrieving stocks data...