Senate Minority Leader Chuck Schumer Says Congress Should Set Sports Betting Regulations
Posted on: August 30, 2018, 06:49h.
Last updated on: August 30, 2018, 02:16h.
US Senator Chuck Schumer (D-New York) is calling on Congress to form a regulatory framework for sports betting and require states wishing to authorize the gambling activity to adhere to the conditions.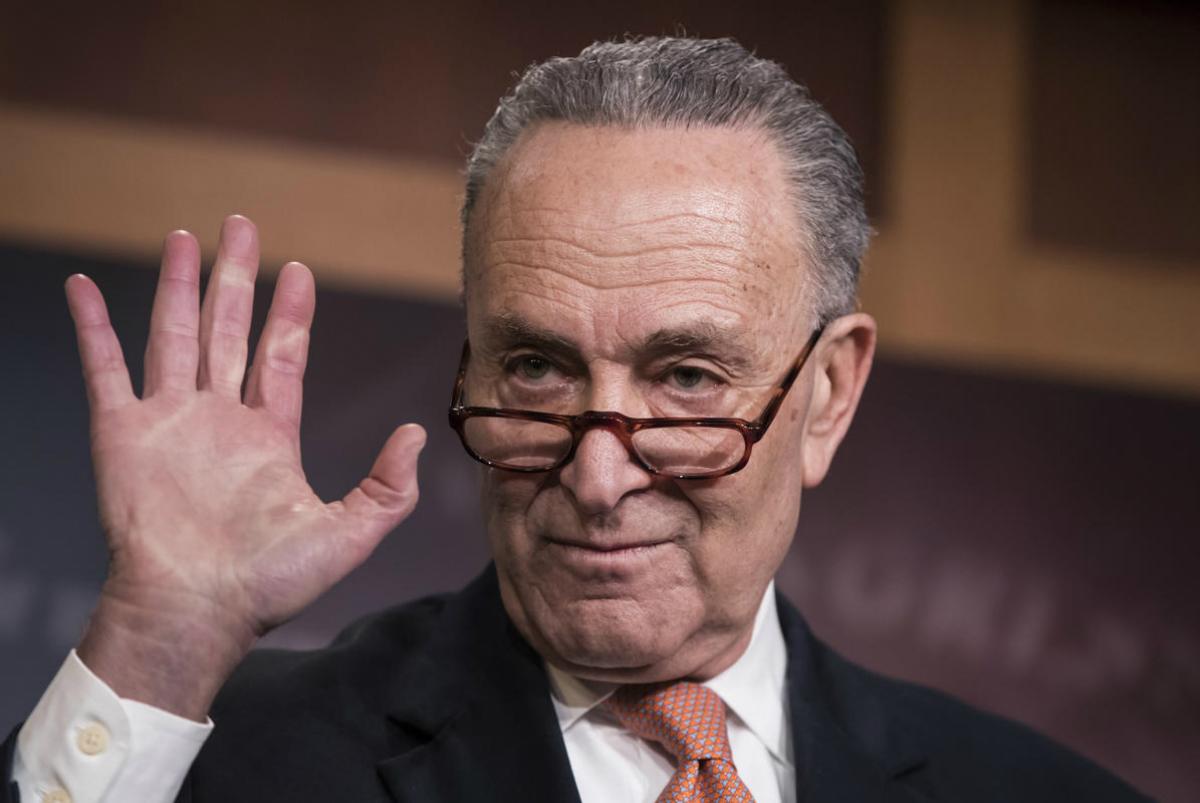 In a memo first provided to ESPN, the senator details a need for all sportsbooks to utilize only official data supplied by the leagues in determining outcomes. Schumer also recommends that casinos work with such sports governing bodies as the NCAA, NFL, MLB, NBA, and NHL to determine what kind of wagers are allowed.
The goal is to protect the integrity of sports.
As a New York sports fan – especially my Yankees and Giants – and a senator, my priority … is making sure the integrity of the games we love is preserved, that young people and those suffering from gambling addiction are not taken advantage of, and that consumers that choose to engage in sports betting are appropriately protected," Schumer declared.
"With the Supreme Court's ruling, it's incumbent on the federal government to take a leadership role and provide the necessary guidance to prevent uncertainty and confusion for the leagues, state governments, consumers and fans alike," he concluded.
No Integrity Fee
After the Supreme Court overturned the federal prohibition on sports betting in a 6-3 decision, the NCAA and big four pro sports leagues voiced concerns on how the expansion of sports gambling might threaten the integrity of their competitions.
Several league commissioners called for sportsbooks to be required to share a small percentage of the handle (gross bets wagered) with the organizations in order to help offset increased monitoring costs. Schumer, however, makes no mention of so-called "integrity fees." He only mentions that the leagues should increase whatever monitoring protocols they already have in place.
"I think integrity fees are a dead issue," Dickinson Wright attorney Greg Gemignani recently told Casino.org. "If you put a one percent fee on the handle it ends up being more like a 20 percent fee on the hold. And that's assuming the book is making money."
Federal Power
Schumer joins Sen. Orrin Hatch (R-Utah), one of the authors of the Professional and Amateur Sports Protection Act that the Supreme Court overturned, in calling on Congress to set a sports betting framework.
It's precisely what the leagues want, too.
As legalized sports betting spreads across the states, there is a need for consistent, nationwide integrity standards to safeguard the sports millions of fans love. We strongly support the legislative framework outlined by Senator Schumer and we encourage Congress to adopt it," the NBA, MLB, and PGA Tour said in a joint statement.
The American Gaming Association (AGA), the leading gaming industry lobbyist in DC, said it shares Schumer's mission to protect game integrity, but added, "Federal oversight of sports betting was an abject failure for 26 years." The group believes states and tribal casinos are better equipped to regulate.
"The casino industry is working with stakeholders to ensure the proper protections for consumers, and the integrity of bets and sporting contests are included in state policy, universally implemented by all operators in those states, and overseen by effective state and tribal gaming regulators," AGA Senior VP of Public Affairs Sara Slane declared.
Most Read

Latest Casino Stocks:
Retrieving stocks data...
Retrieving stocks data...
Retrieving stocks data...
Retrieving stocks data...
Retrieving stocks data...