Caesars Sportsbook Shows Live Betting Advantage, Says Analyst
Posted on: September 11, 2023, 04:31h.
Last updated on: September 11, 2023, 04:31h.
Pending Monday Night Football tonight, week one of the 2023 NFL season is in the books and Caesars Entertainment's (NASDAQ: CZR) showed it might be building a technological advantage over rivals.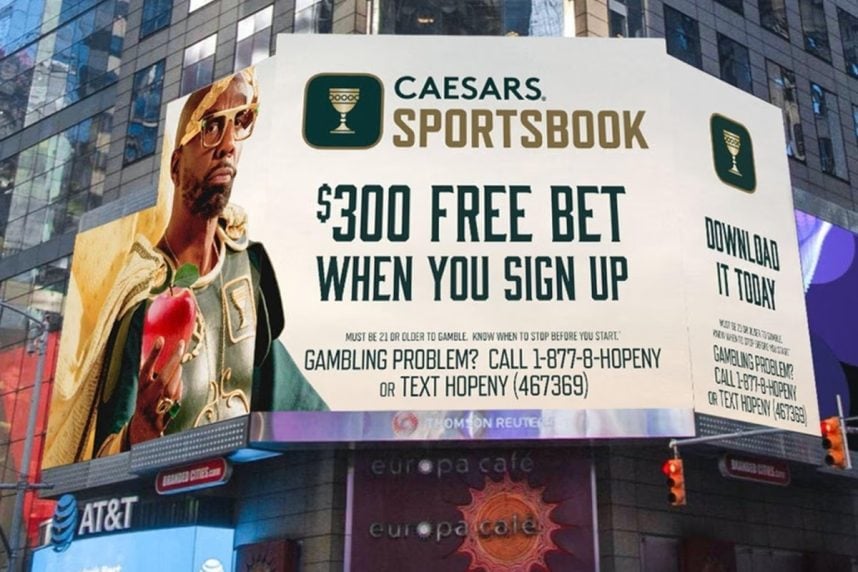 In a note to clients Monday, Wells Fargo analyst Daniel Politzer that Caesars Sportsbook displayed reduced latency during a broadcast of Sunday Night Football that streamed on the sports wagering app. That's pivotal because lower latency can pave the way for bettors to place more in-game wagers. Latency is defined as the delay between images captured by a camera and that video being relayed to viewers.
During week 1 of the NFL season, Caesars Sportsbook app had a livestream of NFL SNF. Latency was better than live TV (20-30 seconds), an incremental development in the online sports betting/media ecosystem that could potentially increase in-game betting," wrote Politzer.
Low latency is pivotal technology for sportsbook operators looking to capitalize on in-game wagering. That technology moves faster than the traditional broadcast feed, allowing gaming companies to accurately price live bets.
Why Latency Matters for Caesars Sportsbook, Rivals
As technology further penetrates the world of sports wagering, speed is essential in boosting the menu of live wagers a sportsbook operator can offer bettors.
In nearly all major team sports, in-game odds can shift on a play-by-play basis — a touchdown, a home run, etc. Sluggish technology can force operators to only refresh odds during breaks in the action, but wise bettors know they might not be getting the best odds. As such, reduced latency can lead to more live wagers placed, potentially lifting spotsbooks' hold in the process.
In terms of potential investment winners, Caesars could be one as could sports wagering data provider Genius Sports (NYSE: GENI). Genius is Caesars' partner on low latency digital NFL feeds.
A recent survey by research firm Eilers & Krejcik Gaming (EKG) indicated that FanDuel, DraftKings, and Bet365 are the top mobile wagering apps in terms of in-game betting, but that poll was conducted prior to the start of football season.
Low Latency Kind of a Big Deal
Consumers are likely to continue their preference for watching football games on televisions over smaller mobile devices, but Politzer noted the potential long-term impact of improved latency speeds should not be diminished.
"Net, we don't expect consumers' preference for watching football games on big screens to change, but embedding live NFL games and betting on a single screen without any noticeable latency issues is a marquee development in the sports betting/media ecosystem, and over time, could potentially play a role in negotiations for sports media rights," added the Wells Fargo analyst.
With in-game betting viewed as a long-term growth driver for the sports wagering industry, it's likely more operators will make related technological investments in the years ahead.