Atlantic City Casino Union Contracts in Place Through May 2026
Posted on: July 29, 2022, 12:15h.
Last updated on: July 29, 2022, 02:00h.
Atlantic City casino union contracts have now been signed and executed at all nine resorts.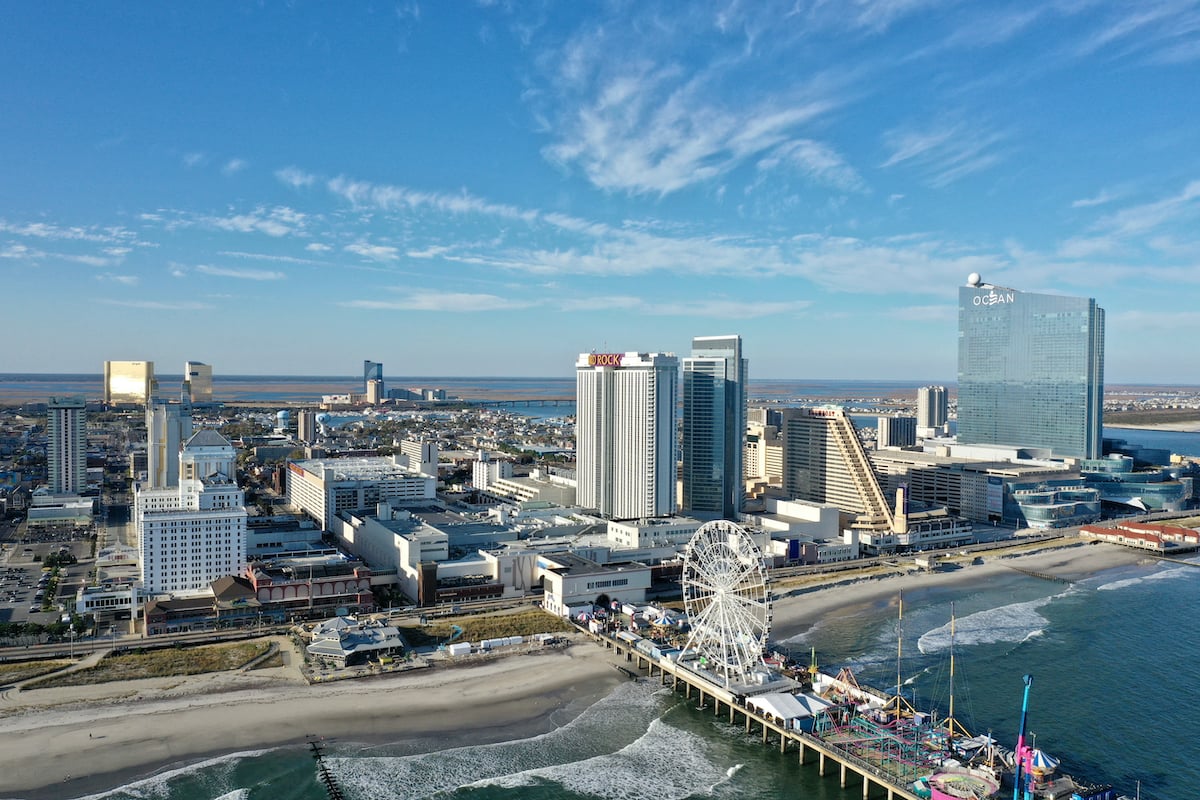 Officials at Golden Nugget today closed the books on the 2022 negotiations by signing the same collective bargaining agreement the eight others previously established.
MGM Resorts and Caesars Entertainment, the two largest casino operators in Atlantic City, initially negotiated the new terms with the Local 54 chapter of the Unite Here national labor union. The pay and benefits structure was subsequently endorsed by Hard Rock, Ocean, Bally's, Resorts, and lastly, Golden Nugget.
MGM operates Borgata, while Caesars Entertainment operates Caesars, Harrah's, and Tropicana. The four-year contracts are valid through the end of May 31, 2026.
It's gratifying after long and difficult negotiations for each side to feel that it has been successful," said Unite Here Local 54 President Bob McDevitt. "The future of the city is secure, the leadership of the industry is sound, and Local 54 will always fight for the rights of workers."
Local 54 members voted to authorize a strike after their contracts expired on June 1. But a walkout never occurred, as the casinos met the union's demands.
Middle-Class Protection
In previous negotiating seasons, Unite Here focused on retirement and health benefits for its Atlantic City casino members. But in 2022, amid record inflation and skyrocketing costs for daily essentials, Local 54 said it would seek a "significant" increase in take-home pay.
MGM and Caesars agreed to the union's plea. The bargaining terms now in place set base pay for hourly workers at $18 an hour. By the end of the contracts in 2026, that will grow to $22.
The minimum wage in New Jersey is currently $13 an hour. It's set to climb to $15 an hour by 2024 for most employees.
Union reps have said their members are being asked to do more amid reduced labor but haven't received an industry-wide substantial pay increase in many years. McDevitt said the union's goal was to "move our workers more firmly into the middle class."
Both sides celebrated the settlements. Resorts President Mark Giannantonio called it a "great deal." The workers also welcomed the terms, with 99% of voting members ratifying the agreements.
"I'm so excited about this victory," said Borgata food server Nikki Schwendeman. "This is a well-deserved raise for servers in our industry, and it's going to make our lives so much easier over the next couple of years."
Atlantic City Casino Employment
The Unite Here Local 54 chapter represents around 10,000 workers employed by the nine casinos in Atlantic City.
Union members are employed in various roles, including housekeepers, bartenders, cocktail servers, cooks, waitstaff, bellmen, and porters. Unite Here does not represent employees in Atlantic City who are directly involved in gaming operations, such as a dealer or slot machine technicians.
As of May, the nine Atlantic City casinos collectively employed 22,982 people. While that's up 989 positions from May 2021, it remains significantly below the 30,000 mark that the industry topped in June 2018.
Borgata is the largest employer, with a workforce totaling roughly 4,300 employees. Hard Rock is next at 3,700 workers, and Ocean third at 3,100 staffers.
Most Read