Atari Founder Nolan Bushnell Now Lending His Expertise to Synergy Blue for Skill-Influenced Casino Games
Posted on: October 21, 2019, 07:13h.
Last updated on: October 22, 2019, 10:08h.
LAS VEGAS – A half-century after starting his career, Nolan Bushnell is back to doing what he loves best. The 76-year-old, who co-founded Atari and establish the Chuck E. Cheese chain of pizza restaurants, is now working with Las Vegas-based Synergy Blue as a consultant.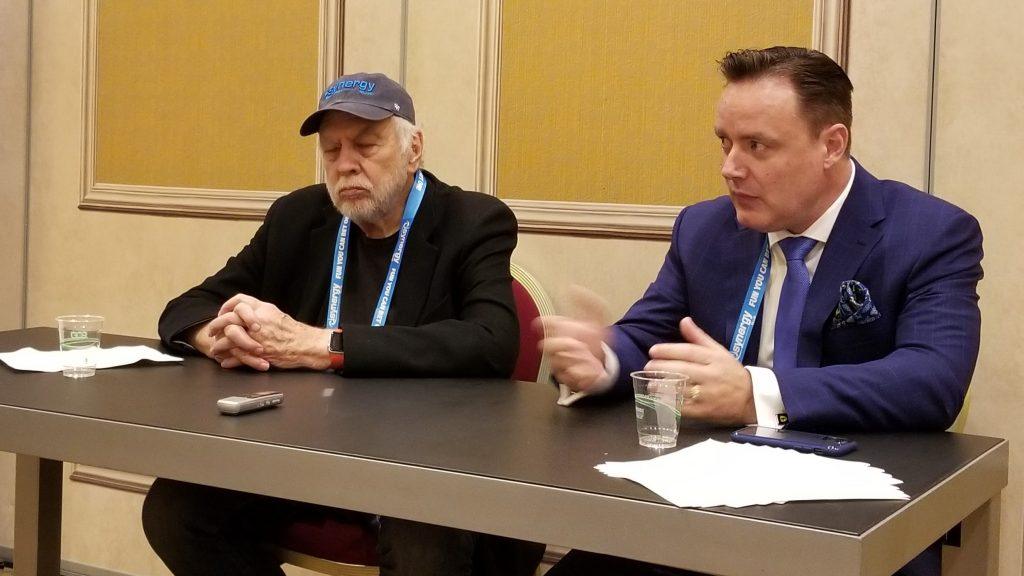 Synergy Blue designs and produces skill-influenced games for the casino industry. Last week, Bushnell attended the Global Gaming Expo (G2E) along with Synergy Blue CEO Georg Washington to discuss some of the latest trends in gaming technology.
While the company was not yet ready to announce anything directly tied to Bushnell, the man considered by many to be the "father of electronic gaming," is already having an influence on Synergy Blue's staff. In one anecdote, Washington said Bushnell said plans for one game were all wrong. Due to the shading and lack of texture, a color-blind person would not have been able to make sense of it. That would have prevented 15 percent of the audience from playing the game.
"I love to design games," said Bushnell, who is best known for leading the development of the Pong and Atari 2600 home video game systems. "It's interesting. I had a career in which I kept being pushed into the CEO role, and what happens when you're CEO is as the company gets big, you're spending all your time with accountants and attorneys. And they're not nearly as much fun as the engineers and the artists."
Skill-Influenced, Not Based
Washington said there's one thing he'd like to change about the perception of the games he and his competitors have developed, with many of them – like Synergy Blue – showcasing them at G2E.
Naming what we do as skill-based gaming is just a terrible idea," Washington said. "We are skill-influenced. So we're really chance-based with skill influence. No different than video poker or Laguna Beach back in the day, which predates your video poker."
Like slot machines and video lottery terminals, Synergy Blue's games have return-to-player (RTP) rates that the casinos can set. That means there's no way any skill-influenced game's return-to-player (RTP) payout would ever exceed 100 percent.
Synergy Blue used G2E to showcase four new games. A racing game, a shooting game, and two match games. Those were among the more than 14 games the company had as part of its exhibit at the Sands Expo .
The company commissioned a survey earlier this year that indicated nearly 80 percent of adults would more likely visit a casino if they featured games more comparable to arcade and online games.
Skill Gaming Online?
Speaking of online, that's one area Washington said where the company is making some movement in the development of new skill-influenced games. Right now, only New Jersey and Pennsylvania offer legal online casino gaming.
Because of that, Washington said his company gets asked that question more often at ICE London than at G2E.
"From my perspective, we are looking in the online world not only as using our content and pushing it out there, but also looking at, 'How do we bridge that gap?' I think that's sort of a magic sauce item as well. If you can find a way to bring online into casinos, you got a winner."