Elon Musk Indicates Tunnels to Wynn Encore and Resorts World in Pipeline
Posted on: June 16, 2020, 02:03h.
Last updated on: June 17, 2020, 01:49h.
Elon Musk has confirmed his tunnel construction enterprise, the Boring Company, expects to expand its underground transportation system. The plan will include a link between McCarran Airport and downtown Las Vegas, with stops at the Wynn Encore and Resorts World also in the cards.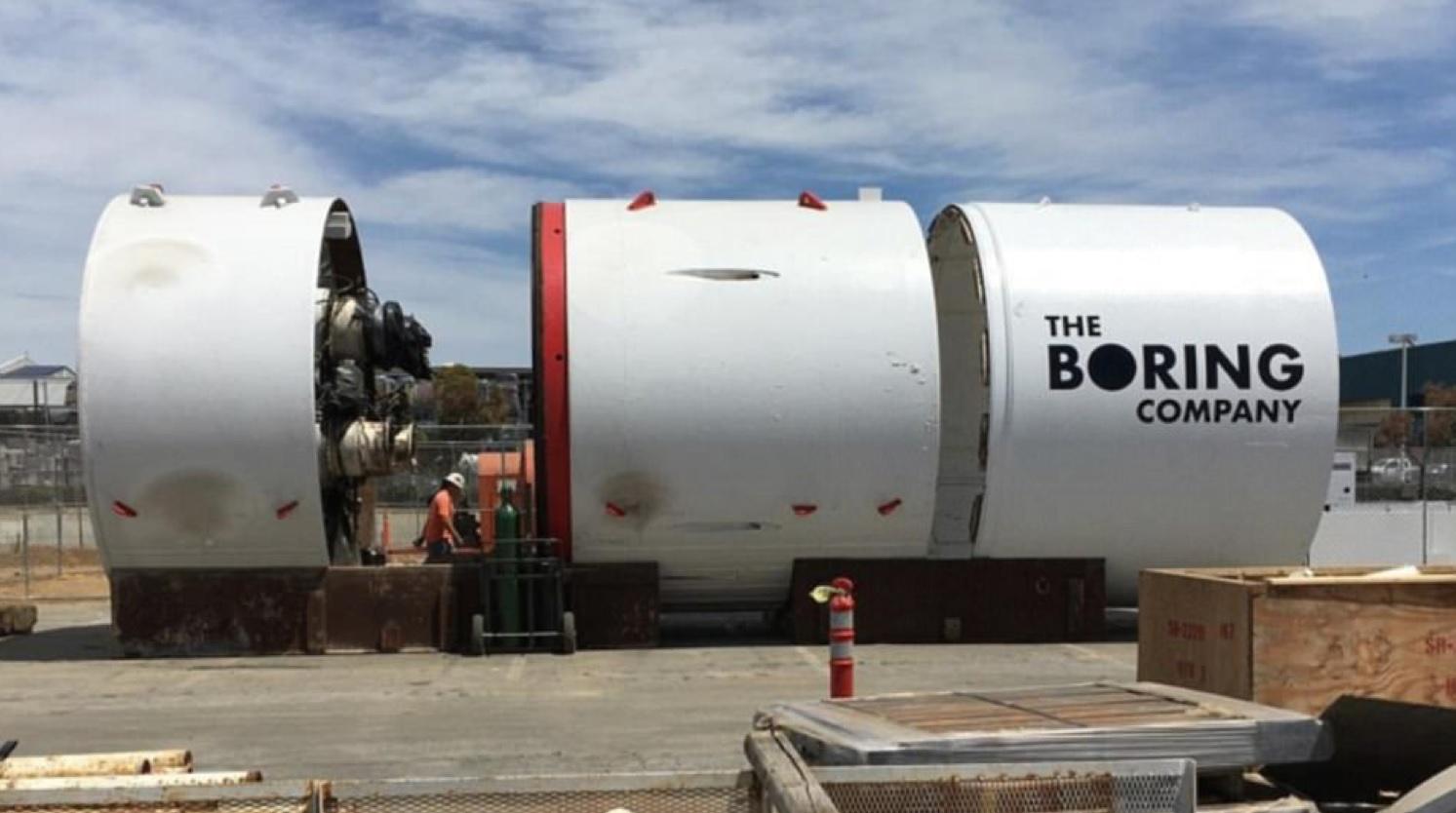 On Thursday, a tweet from Vital Vegas reporting rumors of the plans, and citing "well-positioned sources," received a reply from a very well-positioned source indeed.
"Looking likely," tweeted the 48-year-old billionaire Musk. The tweet had 1.5 million impressions as of 11 a.m. Tuesday.
Looking likely

— Elon Musk (@elonmusk) June 15, 2020
Last month, the Boring Company completed its first two tunnels under the Las Vegas Convention Center (LVCC). Known as the Convention Center Loop, the $52.5 million system will connect LVCC buildings via three stations, shortening a 15-minute walk for convention and tradeshow attendees to just one minute.
Passengers will be transported in a Tesla Model 3 or Model X at speeds of up to 35 MPH. The tunnels are expected to open in January 2021.
More Boring Work?
But rumors there was more to come have been swirling since at least June 2, when Clark County Commissioner Tick Segerblom tweeted out a proposed plan for tunnels running west from LVCC to the Wynn and Encore.
Last week, Wynn Resorts confirmed it had submitted a land-use application for a tunnel to Encore.  Resorts World Las Vegas developer Genting said it had also put in an application for a similar project to its soon-to-be-completed property.
Both operators are currently negotiating terms with the Boring Company, according to the land-use applications, although Musk's optimism suggests talks have progressed.
In both cases, the tunnels would run from one of the new LVCC parking lots directly to the casino facilities.
Taxi Industry Driving Opposition
The Convention Center Loop was paid for by the Las Vegas Convention and Visitors Authority (LVCVA), which is a government agency established by the Nevada legislature. But the two commercial operators would have to stump up the financing for the new tunnels themselves.
Visitors would have to stump up too. Unlike the Convention Center Loop, which will be free to ride, trips to Encore and Resorts World would cost between $3 and $5, according to Steve Hill, LVCVA president and CEO, who spoke to CNN.
The plan will be deeply unpopular with the Las Vegas taxi industry, which has successfully lobbied against initiatives to extend the monorail to McCarran, and may put up a similar fight here.
But the convention center, Encore, and Resorts World are located in unincorporated Las Vegas, which means the project can, to a degree, sidestep the authority of city mayor Carolyn Goodman and the City Council.
Goodman sits on the LVCVA board and objected to the LVCC project on the grounds that the Boring Company lacked experience — LCCVA was its first paying customer in company history — but she was outvoted by other board members.