What Ever Happened To Sammy Farha?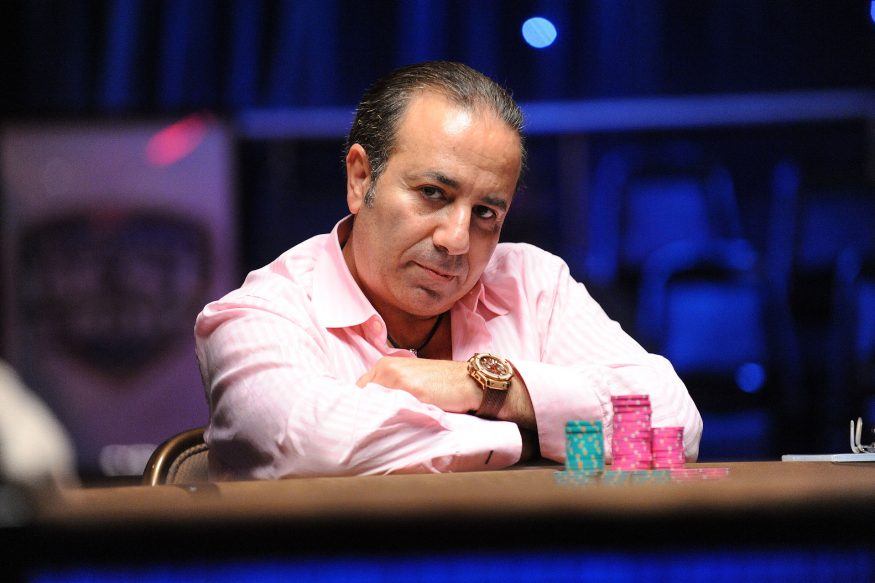 Sammy Farha may not be one of the biggest names in poker going solely by his results, but he's definitely one of the best-known faces from the "old" days.
Always quick to throw a joke and usually sitting at the table with an unlit cigarette in his mouth, Farha quickly became a favorite of poker fans worldwide.
Farha first caught the eye of the wider poker public in 2003 by playing a crucial role in the epic story of Chris Moneymaker that triggered the poker boom.
Sammy was the last obstacle Chris had to overcome to claim the Main Event title, and, in many ways, it was a real David vs Goliath story.
Farha had countless hours of experience and was used to playing under pressure. On the other hand, Moneymaker was a complete stranger to big tournaments featuring millions of dollars in prizes.
In the years following the 2003 Main Event, poker would become huge as millions of people took it to the felt, looking to repeat Moneymaker's amazing feat.
Farha kept doing his thing, and since he was a member of the inner circle of high-profile poker pros, he was often invited to participate in popular TV shows like High Stakes Poker.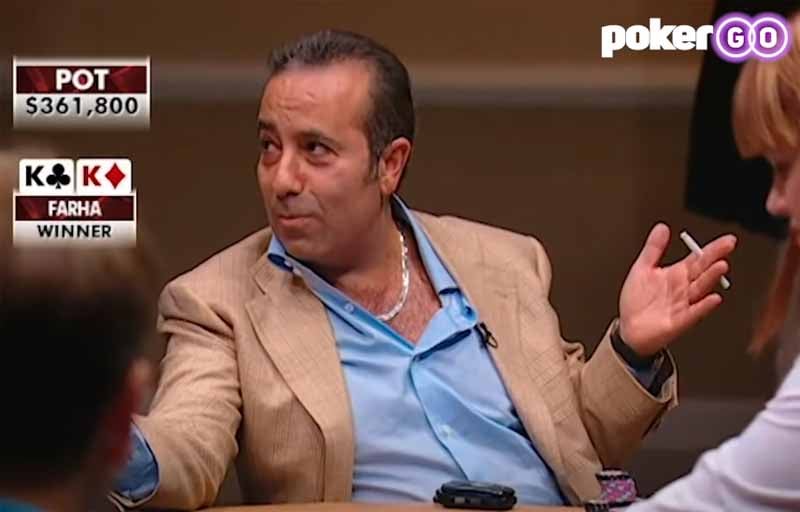 After Black Friday, poker lost a lot of its momentum, especially in the US, and the poker production slowed down significantly. With that, Farha pretty much disappeared from the public eye, leaving fans with the question over their heads.
What happened to Sammy Farha? Where is he these days, and what has he been up to in recent years?
The Interesting Story Of Sam Farha
Ihsan "Sam" Farha was born in Lebanon in 1959. He and his family migrated to the US in 1975, when a civil war erupted in his native country.
Farha landed on his feet. He finished the University of Kansas, earning a degree in business administration. During his time at the college, he also became very good at pool and made money playing the game.
Another fun fact is that Farha was apparently quite proficient at Pac-Man and once allegedly won $5,000 playing this fun arcade game.
The first time Sammy came across poker was when he moved to Huston, Texas, in the 1980s.
A competitive spirit and always looking for new challenges, he quickly fell in love with the game and realized that he could make real money playing cards.
So, after some deliberation, he decided to give it a go and moved to the poker center of the world – Las Vegas.
Sammy had his eyes set on becoming a professional poker player, and with his talent and passion, he was already well on his way.
Back in those days, learning resources were scarce, so those who had the biggest drive to succeed, backed up by some natural flare, would often do well.
Judging by his Hendon Mob and what we know of Farha's career in general, he's focused mostly on cash games. He did amass more than $2.8 million in live tournament cashes, but Sammy followed the money, and the money was in the side games.
This didn't prevent Sammy from claiming three WSOP bracelets, though.
The first one came in 1996, followed by two more in 2006 and 2010. Interestingly enough, all three of these bracelets came from Omaha events, a game that Farha always enjoyed much more than Hold'em and that he's always been quite good at.
Plus, it was his performance in a tournament that put Farha on the map, at least in terms of the wider poker audience.
Playing such an important role in one of the biggest moments for the game's future made Sammy an important part of history.
2003 WSOP Main Event Sammy Farha vs Chris Moneymaker
When the 2003 World Series of Poker Main Event kicked off, no one could guess just how big of importance it would have on poker's future.
There have been many Main Events before and after, but none had such a huge impact.
It's a story that's been told so many times that everyone knows it. An unknown accountant from Tennessee (aptly called Chris Moneymaker) earned his seat in the Main Event via an online satellite on PokerStars for less than $100.
He then outlasted every person in the field that consisted of amateurs and professionals alike, claiming the title and $2.5 million.
His victory created foundations for the poker boom that would ensue in the coming years.
As is usually the case with poker tournaments, before the 2003 Main Event winner was crowned, there was a heads-up skirmish featuring Moneymaker on one side of the table and none other than Sam Farha on the other.
With $2,500,000 on the line, it was a big moment for both players, but more so for Moneymaker. By that point, Sammy was used to playing for huge stakes.
The final skirmish included a lot of back and forth, and Chris pulled off a massive bluff to make it even sweeter. If Farha managed to find the call in that hand, the poker history could have been much different.
But after thinking for over 20 minutes, Sammy laid down the winner, Moneymaker raked in a big pot and then proceeded to wrap up the tournament some hands later.
Sammy still pocketed $1.3 million for his runner-up finish, which is actually the biggest single score of his career, so it wasn't a bad day at the office for him.
When asked about it years later in an interview, Farha said that he almost never thinks about it these days. Although it's one of the most famous moments in all of poker, Sammy says it's just a memory that he rarely looks back to.
If you think about it, maybe losing that heads-up wasn't all that bad for Farha, either.
Sure, he lost out on $1.2 million then and there, but he probably got to profit from countless amateurs who headed to Vegas on a quest for fame and fortune.
Plus, he did become somewhat of a celebrity.
In the years to follow, Farha was invited to many televised events and poker shows, most notably High Stakes Poker.
Not that he needed a special invitation to get in as he was already in the inner circle of the high stakes scene, but it probably didn't hurt.
Sammy Farha On High Stakes Poker
Following his 2003 Main Event performance, Farha became best-known to wider poker audiences through High Stakes Poker's numerous appearances.
Always dressed in a suit and with a mandatory cigarette in his mouth or between his fingers, Sammy played many memorable pots against the likes of Doyle Brunson, Eli Elezra, Jamie Gold, Phil Ivey, Tom Dwan and others.
Fans loved seeing Farha at the tables.
He was almost always in a good mood and ready to strike a conversation. It was only in the rare moments that he'd turn gloomy, after a particularly ugly bad beat or a really poor run of cards.
Winning or losing, he was always gracious and a real gentleman at the tables, which meant everyone, from producers to players, loved having him around.
Although he was usually up against the players who achieved much more in poker, at least in terms of recorded results, you could never tell.
Sammy fit perfectly with the crowd, and it was more than obvious he felt at home at the green felt, playing for hundreds of thousands of dollars.
Having already played for a couple of decades by the time poker became mainstream, Farha was a true old-school player.
He was always observant of the table etiquette and was annoyed by any angle shooting attempts or anything that crossed the line.
Sam Farha: Author And Actor
As mentioned, Farha was quite proficient in Omaha, and it was his game of choice.
While Hold'em was (and still is) all the rage, Sammy always looked for juicy Omaha games to get involved with, and he'd often make references to Omaha during his High Stakes Poker appearances.
So, in 2007, he authored a book called Farha on Omaha: Expert Strategy for Beating Cash Games and Tournaments.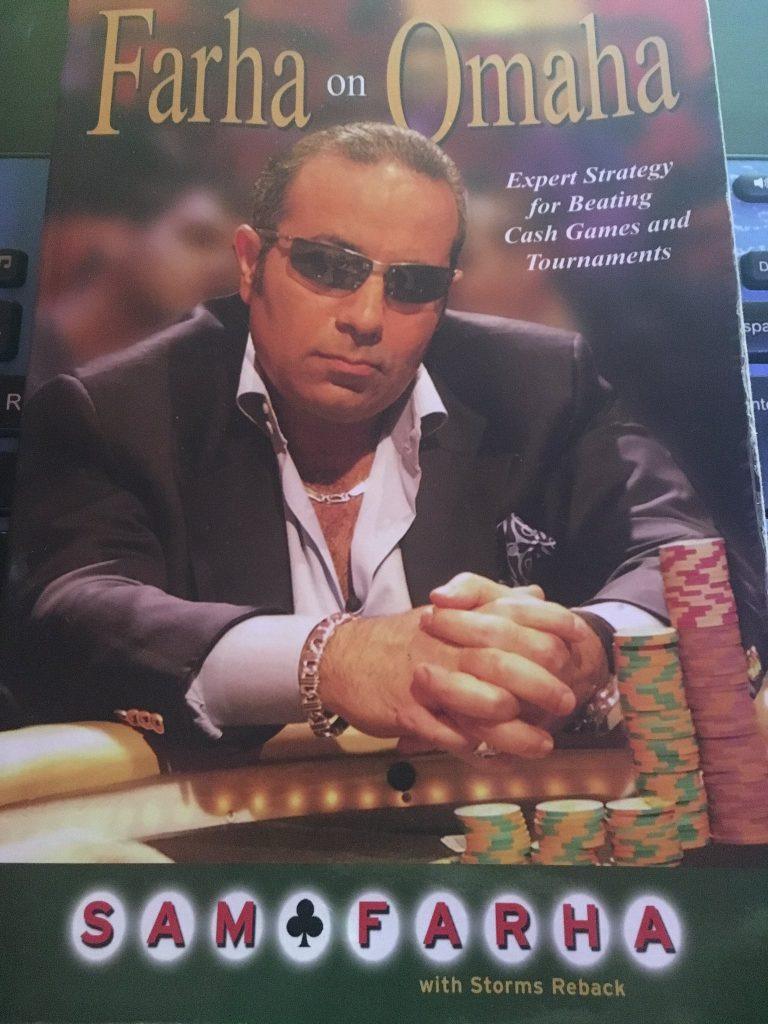 In the book, Sammy reveals some of his strategies for the game and shares many funny anecdotes from the felt.
It's not a high-level poker book like some of the PLO stuff you can come across these days, but it's a still great resource for those just picking up the game and wanting to learn the basics.
Farha was also a part of the crew that appeared in the poker movie Lucky You.
The movie itself wasn't a great success but it's fair to say that his appearance, as brief as it is, is probably one of the best parts of the whole movie.
All in all, Sammy has had a great career in poker, and he managed to avoid any major scandals, which deserves some credit on its own.
While many of his fellow pros were often dragged all over the forums for all sorts of reasons, Farha always stayed away from the drama.
What Has Sam Farha Been Up To Recently?
In recent years, we've really seen very little of Sammy Farha. It's not only that he hasn't been around on TV, but it seems that he had put poker in general on the backburner.
Hendon Mob has his last recorded tournament cash dating back to 2014, but even in the few years before that, he only played a few tournaments.
Because Sammy has always kept to himself and wasn't interested in being a "star" there isn't much information about his efforts away from the felt.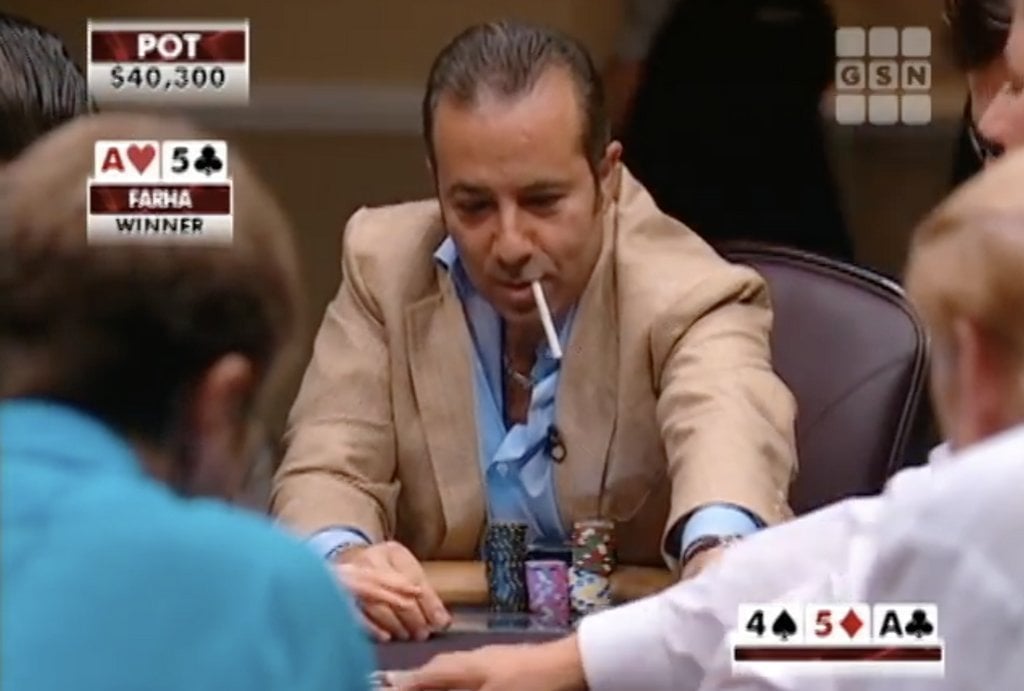 But, in 2017, he did an interview for PokerNews, explaining what he's been up to these days and how he spends his time now that he doesn't play as much poker as he used to.
Although his days of big games and huge stakes are over, Sammy still plays poker in Huston, where he currently resides. He still enjoys the game, although not as much as he used to.
The reason for this, he explains, is that there was too much drama surrounding big games, and he just didn't feel like dealing with it anymore.
After playing high stakes for nearly 15 years, he simply got tired and decided it was time to move on.
In that same interview, he also used the opportunity to bash No-Limit Hold'em.
While he says he loves the game, he simply finds it boring at times, and his main motivation for playing poker is to have fun.
So, it's safe to assume that he was able to find some good Omaha games in Texas.
It seems that Farha's days of playing poker on the big stage are over.
Not because he can't afford it or because he is no longer welcome there, but simply because that's what he decided.
We'd love to see him make another appearance on poker TV shows. Whether he's up for it or not, though, is anybody's guess.
All we can do is keep our fingers crossed!
Check out more guides in this series:
Lead image: Wikimedia Commons