5 of the Greatest Ever 40 and Over Fighters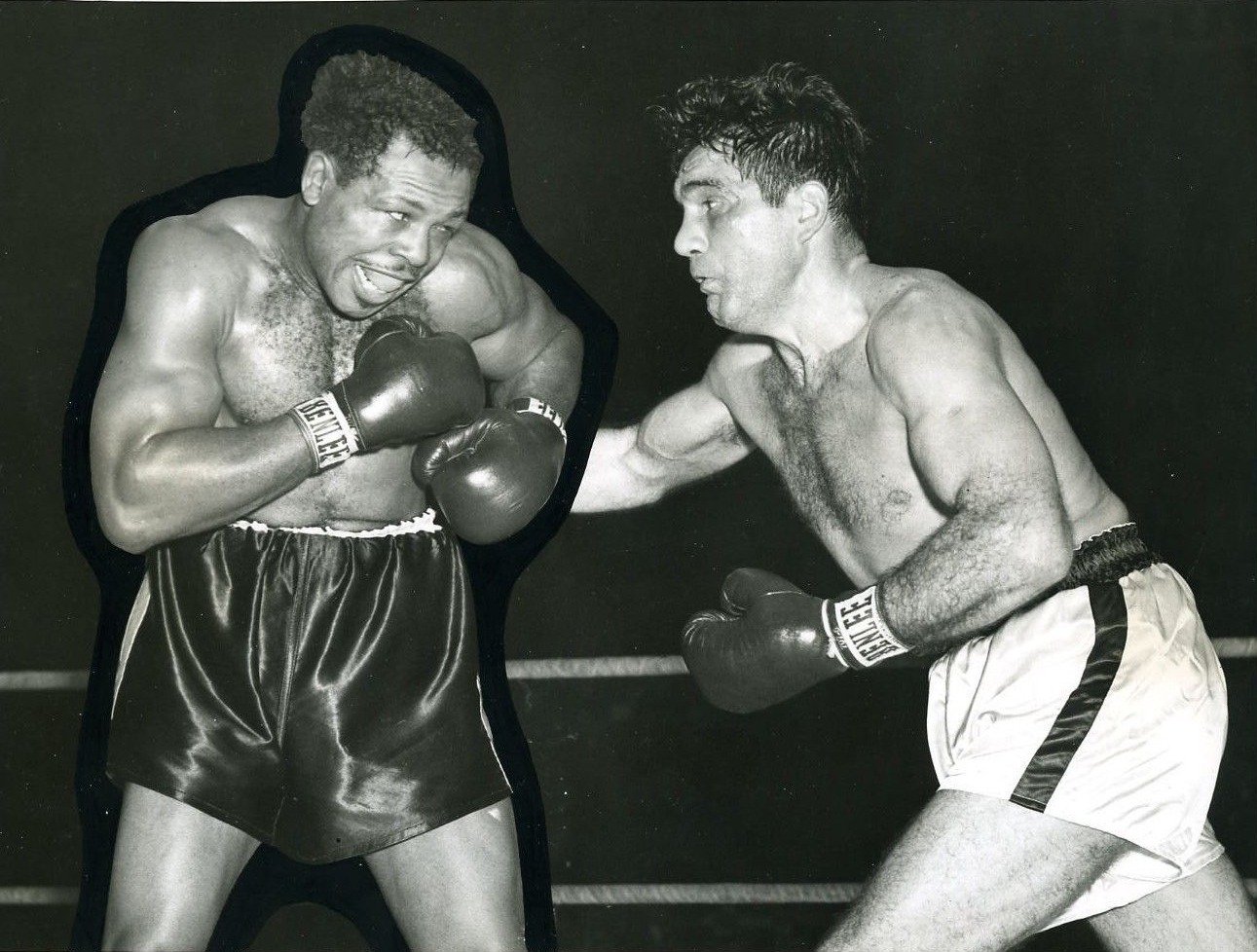 Despite having turned 40 years of age in December last year, Manny Pacquiao (61-7-2, 39 KOs) continues to be involved in high-profile fights. And, the Filipino legend's next appearance falls on July 20, when he faces Keith Thurman (29-0-1, 22 KOs) for the WBA 'Super' welterweight title.
It's at the MGM Grand Garden Arena in Las Vegas that 'Pacman' will attempt to claim yet another world crown in his long-standing illustrious career at the top. In what will be his 71st professional ring outing, the former eight-division titlist looks to dethrone the undefeated 'One Time' Thurman, who is a decade younger at 30.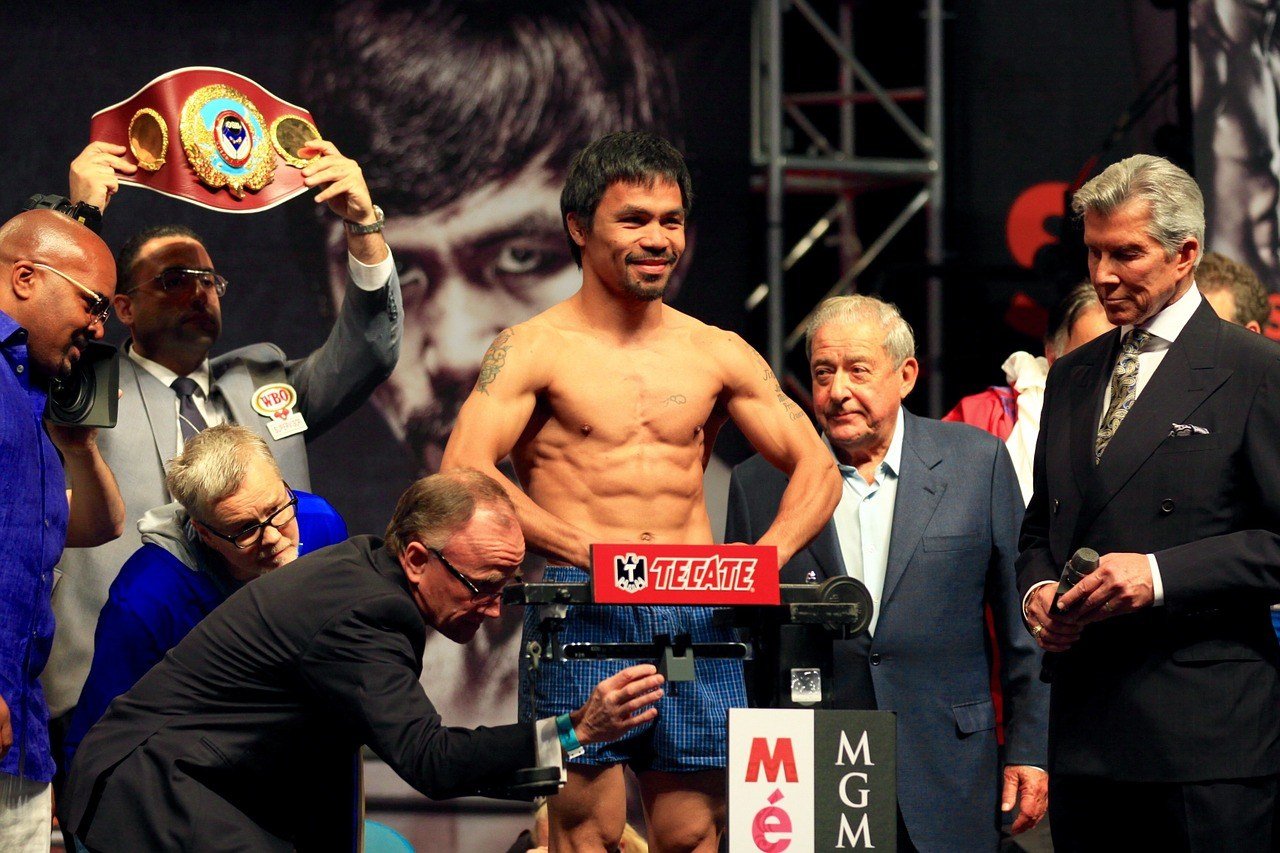 Pacquiao has, perhaps surprisingly, been the more active fighter of the two, with Thurman having only recently returned from a lengthy layoff that has seen him don his gloves just twice in three years.
So, with a now 40-year-old 'Pacman' pushing for further success this summer, we look back at other great fighters who reached this age and managed to earn impressive ring results at the latter stage of their prestigious careers at the pinnacle of the sport.
5 of the Best Ever 40 and Over fighters
Being able to continue a successful career beyond the age of 40 is a rare feat in any sport, but to do so in boxing is even more impressive.
Of course, there are many cases throughout history of esteemed fighters simply going on too long and suffering the consequences both inside and outside of the ring, while also damaging their accomplished legacies.
But there are some instances in which well regarded pugilists have carried on beyond the 40-year-old landmark and still maintained a high level of performances.
Here are five such boxers to have achieved admirable ring success at 40 and beyond.
1. Bernard Hopkins (40+ record: 10-6-1, 0 KOs)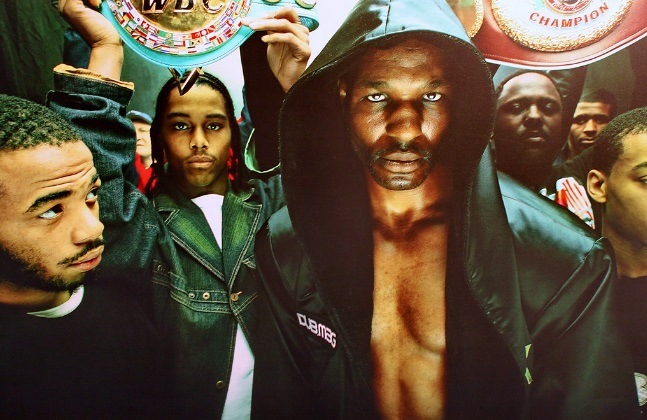 Bernard Hopkins is regarded as one of the best middleweights ever, and his dedication and complete commitment to a life of boxing saw him incredibly fight up to the age of 51.
He ended his illustrious 28-year professional career in 2016, losing in bizarre fashion to Joe Smith Jr.
'The Executioner' won his maiden world title at 30 and defended it then a record 20 times. But some of his most memorable accolades came after 40, with the American being the oldest world champion in boxing history.
His post-40 feats included beating Antonio Tarver, Jean Pascal, Tavoris Cloud, Winky Wright, Kelly Pavlik and Roy Jones Jr. While, he also went 12 rounds against Sergey Kovalev, becoming the first to take the Russian 'Krusher' past eight.
2. George Foreman (40+ record: 17-3, 12 KOs)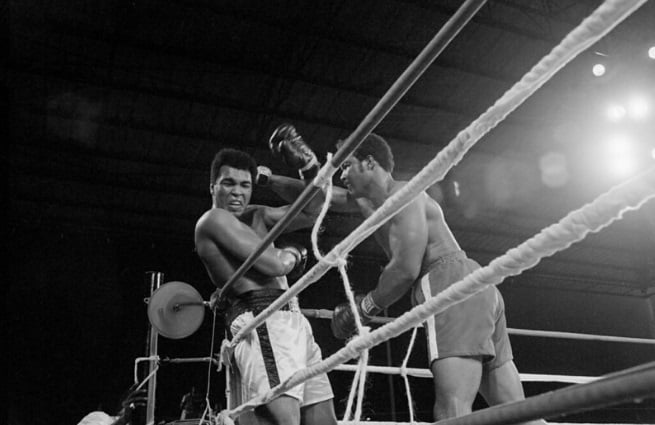 The legendary George Foreman remains the oldest world heavyweight champion in history, ending a 10-year retirement and eventually going on to stun Michael Moorer in 1994 at the age of 45.
'Big George' lost out to Evander Holyfield in 'The Battle of the Ages' in his first crack at world honours since his shock comeback, while also later falling short to Tommy Morrison in another title bid and Shannon Briggs.
But the best was still to come from the esteemed heavyweight, despite two world title setbacks, and he clinched that historic victory over the 26-year-old Moorer with a sublime 10th-round knockout.
He finally hung them up at 48 in 1997 after the controversial points defeat to Briggs.
3. Archie Moore (40+ record: 26-2-2, 16 KOs)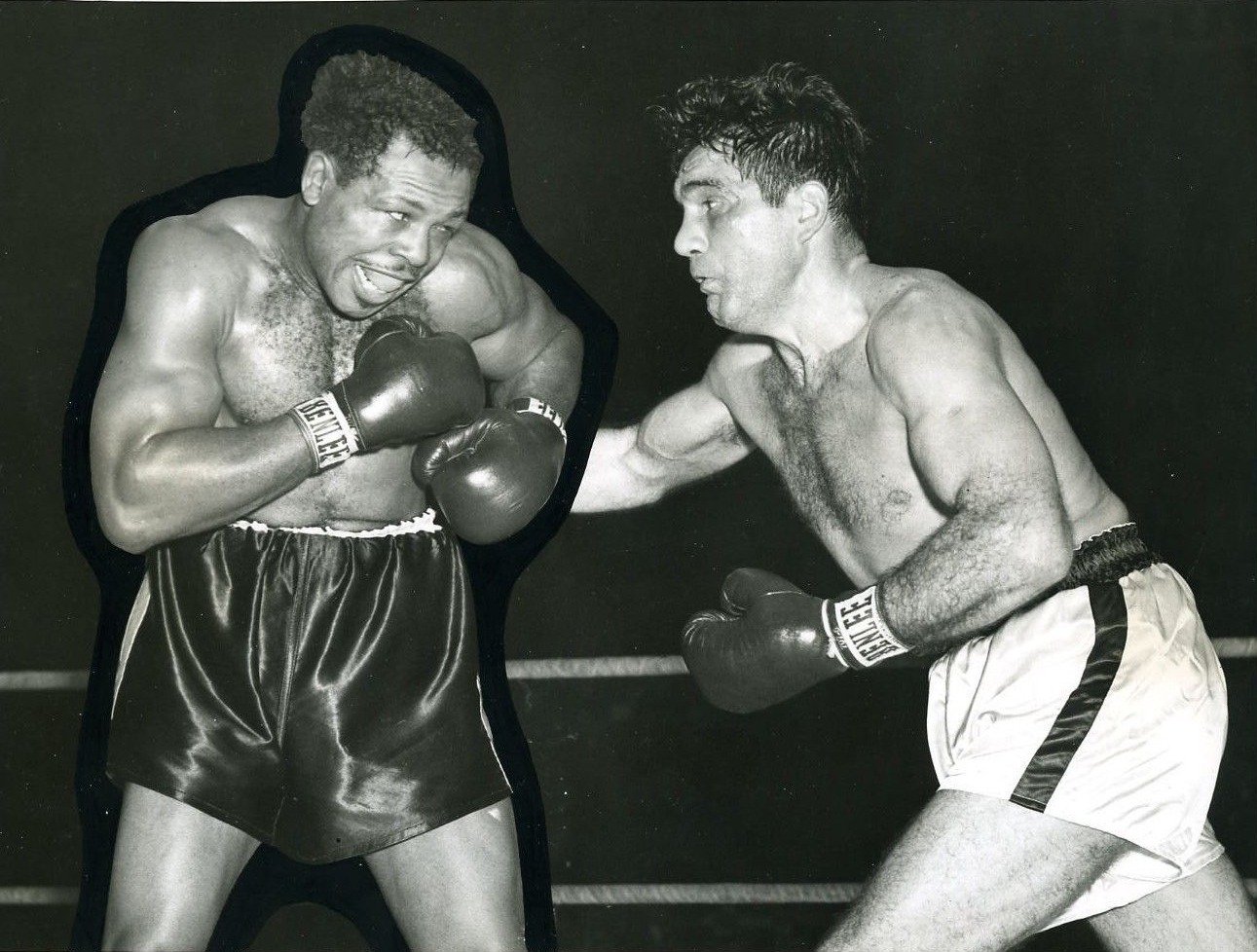 If any fighter in history epitomised the belief that age is just a number, it was 'the Old Mongoose' Archie Moore.
The ultimate 'old man' fighter, Moore was recognised as the reigning light-heavyweight king for four years when he passed 40 back in 1956 (still the longest reigning 175lbs champion in history) and regularly took on all comers at heavyweight.
Signature victories included against the likes of Eddie Cotton, Yvon Durelle, Willie Besmanoff, Bert Whitehurst, Giulio Rinaldi and Bob Albright.
One month before turning 45, Moore was seen off by a young 20-year-old talent by the name of Cassius Clay and retired after a strange win over wrestler Mike DiBiase.
4. Larry Holmes (40+ record: 21-3, 10 KOs)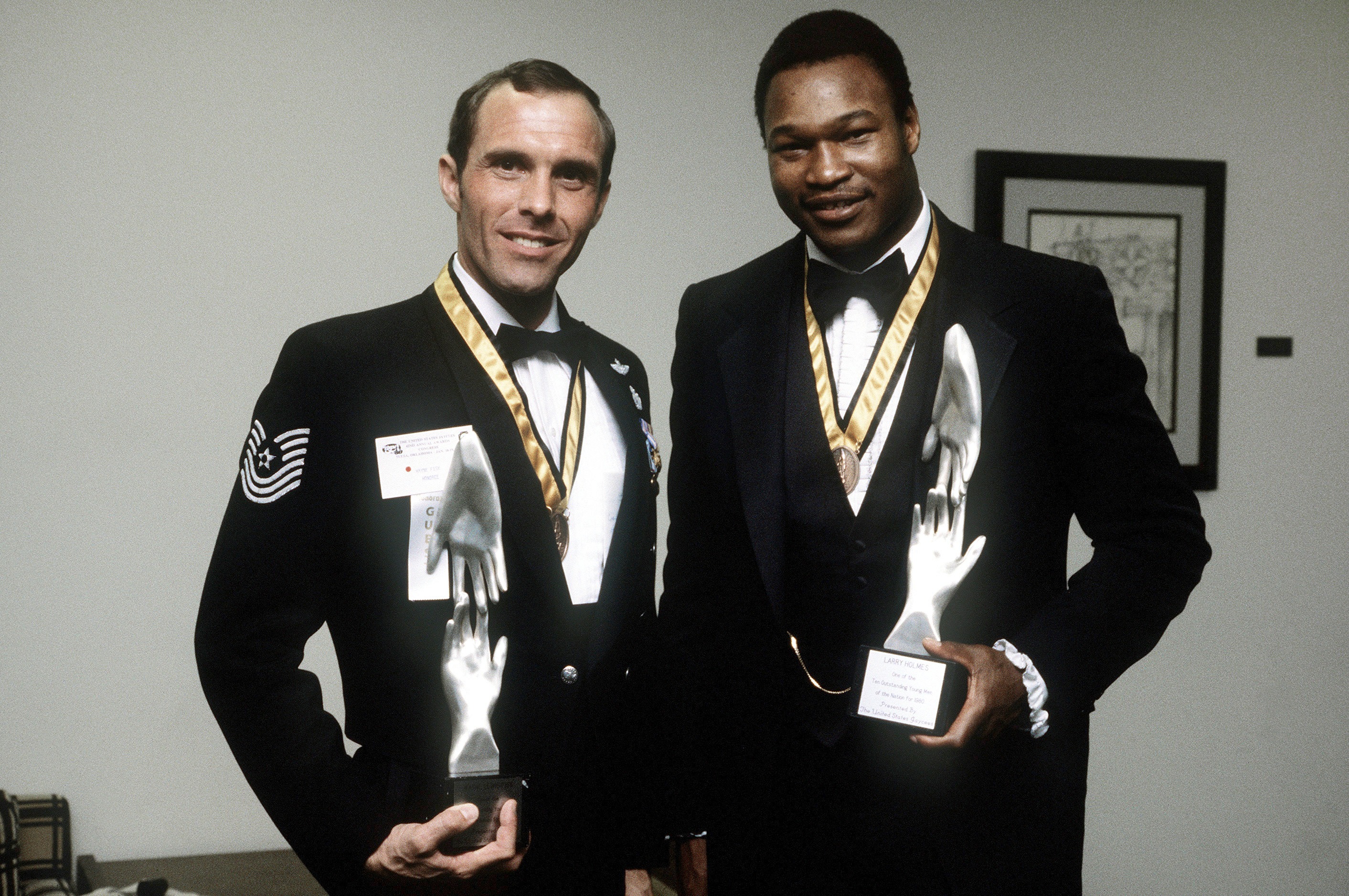 It was the general consensus that boxing had seen the end of Larry Holmes when he was destroyed by a young Mike Tyson in four rounds in 1988. But 'The Easton Assassin' opted to carry on, and it proved to be a rewarding decision.
Much like Foreman, Holmes saw an opportunity for some late success in the heavyweight division at that time, adapting an efficient approach to each bout.
He built up triumphs over mid-level challengers using his trademark piston-like jab effectively at his tender age. While, wins against Ray Mercer, Eric Esch (AKA Butterbean), James Smith, Mike Weaver and Jesse Ferguson were applaudable.
World title losses to Holyfield, Oliver McCall and Brian Nielsen did nothing to hinder his legacy, with his post-40 resume ranking among the most impressive.
5. Sugar Ray Robinson (40+ record: 30-10-3, 15 KOs)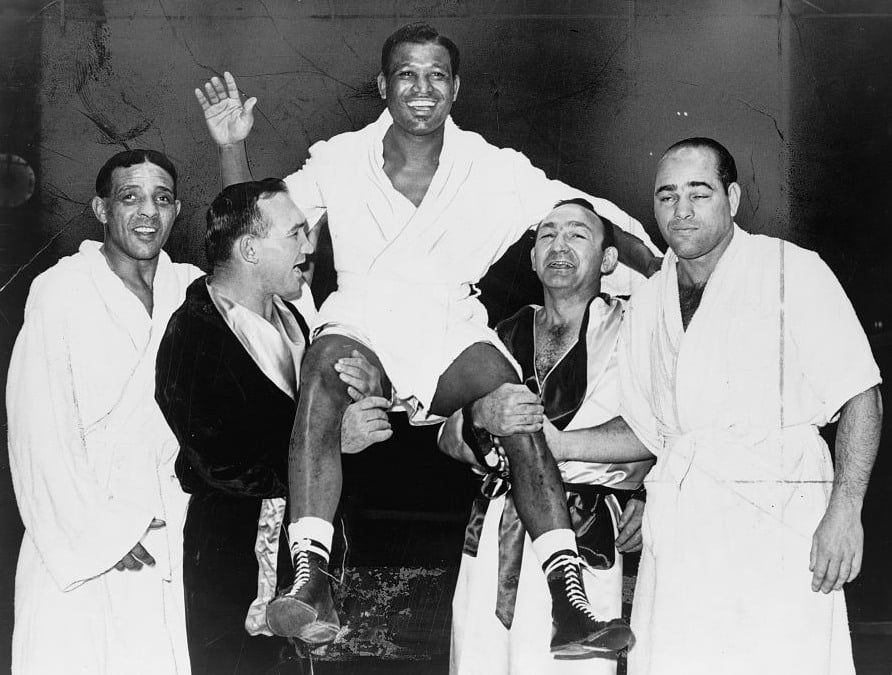 Sugar Ray Robinson's post-40 resume may not be the most eye-catching but it's still credible enough to warrant boxing's widely regarded greatest ever practitioner a spot on our list.
A sweet blend of power, accuracy, speed and physical and mental toughness, Robinson was deadly in all departments and was perhaps the best ever to grace the squared-circle at the height of his powers. Due to severe financial problems, though, the former welterweight and middleweight kingpin was forced to continue fighting up until aged 44 when he was only a shell of his past legendary self.
Despite his best years being well behind him, the ageing great was still able to rack up 30 wins, 15 by knockout, at 40 and over across 43 bouts. That's more than most fighters today have in their entire careers! Robinson's declining body was able to score plenty of adequate victories over lesser challengers, but the more accomplished opponents proved too much for his declining talents.
He showed signs of his former brilliance in a competitive loss at the hands of Joey Archer, but it ultimately proved to be his final outing, retiring afterwards and calling time on possibly the greatest career boxing has ever witnessed.
Conclusion
As well as the aforementioned greats, there have been other examples of top level fighters continuing to produce the goods beyond the age of 40.
Other honourable mentions include Roberto Duran, Jack Britton and Vitali Klitschko, while modern day great Pacquiao could still go on to achieve plenty of success at the backend of his career.
The veteran Filipino will aim to add a hugely impressive final chapter to his remarkable career, beginning on July 20 when he next collides with Thurman in Sin City.
About The Author

Lee Gormley is a sports journalist who primarily covers boxing for a range of top media outlets.
He can be followed on Twitter @LeeGormley.
Sources:
https://evolve-mma.com/blog/5-boxers-who-proved-age-is-just-a-number/
https://www.bbc.co.uk/sport/boxing/21732445
https://www.encyclopedia.com/people/sports-and-games/sports-biographies/archie-moore
https://www.britannica.com/biography/Sugar-Ray-Robinson
https://www.biography.com/athlete/george-foreman
https://www.britannica.com/biography/Larry-Holmes