Three Players Win $1 Million Slot Jackpots: One Tips $40, Two Tip Zip
Three lucky players recently snagged million-dollar slot jackpots in Las Vegas casinos, all three happened within a one-week period.
We've got the details, including inside scoop you won't find anywhere else. It's painful, so gird your loins.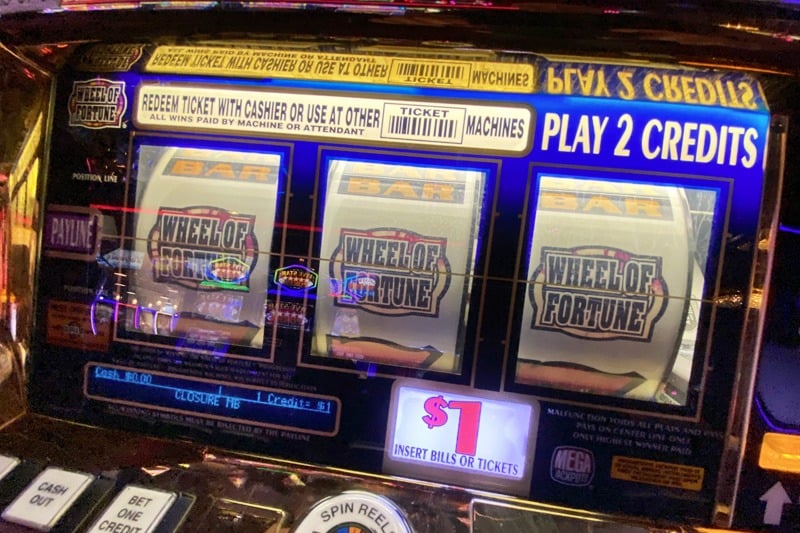 1. TI Jackpot for $1,089,849.04
Nov. 12, 2021
The mega-winning streak started at TI, formerly known as Treasure Island. And still sort of known as Treasure Island. It's complicated. The lucky player hit the million-dollar win on a Buffalo Gold Grand Progressive slot.
Total tip on this $1 million windfall: $40.
Wait, it gets better. And by "better," of course, we mean worse.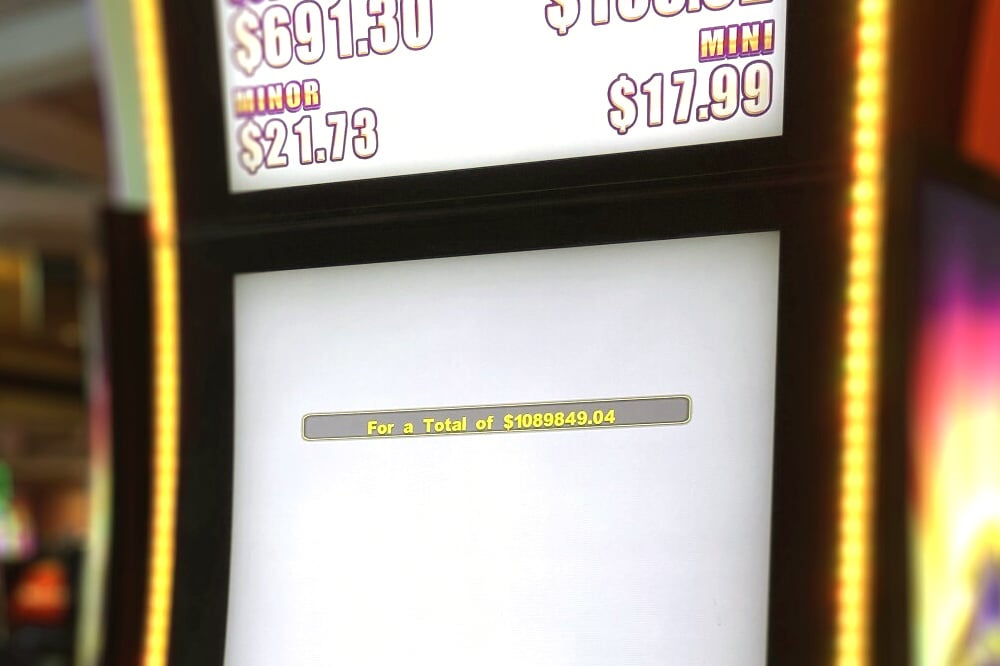 2. Circa Jackpot for $1,075,234.28
Nov. 14, 2021
Just two days after the TI jackpot, another huge hit happened at Circa Las Vegas. This time, the win came on Wheel of Fortune.
According to our sources, the total tip on this $1 million windfall: Zero.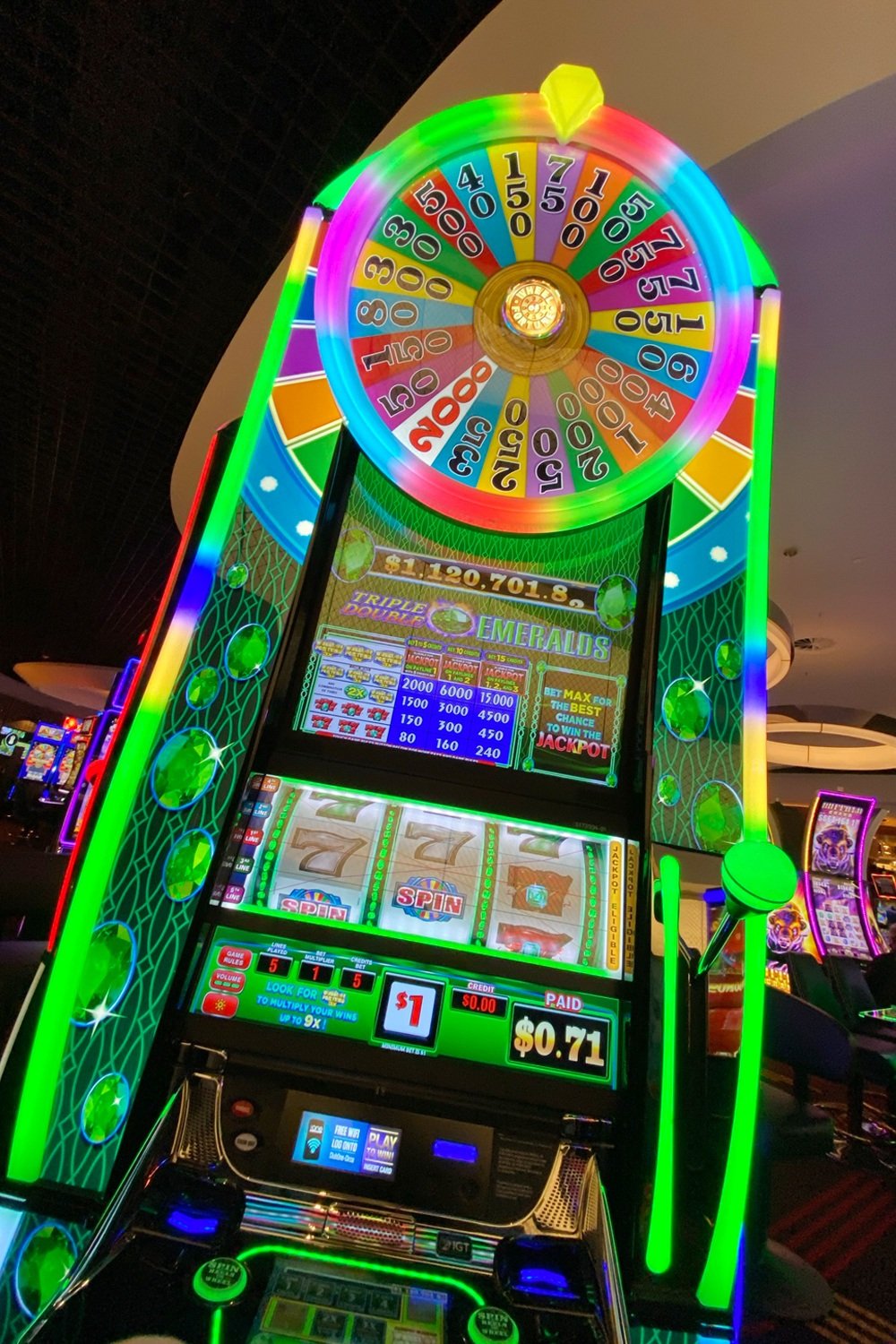 3. Main Street Station Jackpot for $1,025,602.97
Nov. 16, 2021
Main Street only recently reopened (Sep. 8, 2021) following a months-long closure due to the pandemic, but it came out swinging with a giant slot win. The big win was on a Wheel of Fortune Double Diamond slot machine, and it was glorious.
Our sources say the total tip on the million-dollar jackpot was zilch.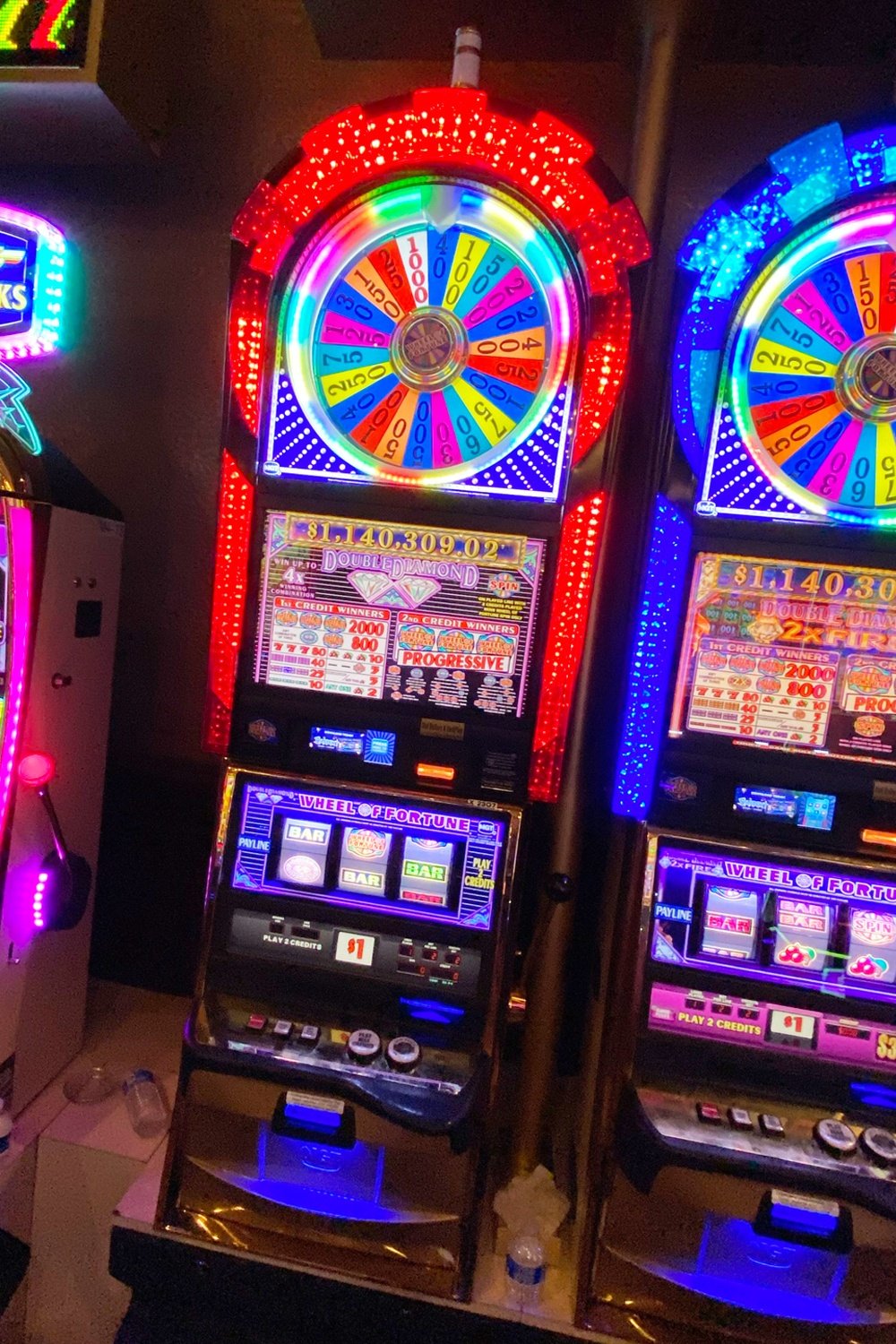 The lack of tipping on big slot jackpots isn't new, but it seems to be increasing.
Whenever we share such news, there's a heated debate about tipping overall, much of it driven by misguided people who aren't Vegas enough.
During the pandemic, tipping has nose-dived, and not just on big slot machine jackpots. We've discussed why we think tipping has tanked, along with why people are treating service industry folks so badly (many of whom are bailing on the industry altogether), and it has a lot to do with an overall decline in civility exacerbated by sustained anxiety and uncertainty related to the pandemic.
Crappy tipping apologists have a long, long list of reasons (excuses, really) why they don't believe in tipping, why they don't believe in tipping on big jackpots, why "tip shaming" is wrong, blah, blah, blah.
We honestly DGAF. Tip.
No, there's no set amount one should tip on $1 million. The one thing for certain is it's more than $40 and a lot more than zero.
The only real caveat when it comes to tipping on big jackpots is it's an unusual situation. Rather than the casino paying the win, the slot manufacturer
does.
The process of paying a big jackpot can take hours, often four hours or longer.
By that time, the slot attendants and cocktail servers may be long gone.
Also, progressive jackpot winners don't get cash immediately, and may not have a lot of cash on them. Winners get a check for the first installment of their win.
Here's the thing, though. There's no time limit on tipping. If there's been a shift change, the current staff can pass along your tip to the people who helped you have an unforgettable time. (Trust us, when you win a million bucks, you never forget it.)
Casinos are more than happy to cash your first check, or extend credit or provide cash or chips through any number of methods.
A player can also just hit the ATM or get a cash advance to tip the crew.
And, yes, players sometimes circle back and tip after the fact. We'll let you know if that happens with the instances above. Hint: Don't hold your breath.
Big jackpots are part of what makes Las Vegas so amazing. But here's the thing. The same applies to gratuities.
Yes, the American system of tipping is weird. It puts the burden of compensating employees on customers directly. It's strange some jobs are tipped and others aren't.
But our tipping system is like our legal system. While imperfect, it's the system we've got.
Whether you win big, win small or lose (a service is being provided no matter how you're faring that session, month or year), tip the folks who helped make your experience better.
Tip the casino, in the restaurant, at the bar, at valet and in your room (housekeepers deserve love, too).
Vegas runs on tips. So, tip or stay home. It's not just about showing appreciation to front line staffers, it's about ensuring your next big win.
Because Vegas also runs on karma.
And escorts.
Who should also be tipped generously.
Now, you're Vegas enough.
Bonus Jackpot: Golden Nugget for $1,195,000.11
Dec. 1, 2021
The hits just keep on coming! A lucky player hit yet another million-dollar jackpot on Wheel of Fortune at Golden Nugget on Dec. 1, 2021. Of course we stopped by for a pic of the winning machine.
Not to harp on this, but according to the folks we talked to, the winner left (wait for it) no tip.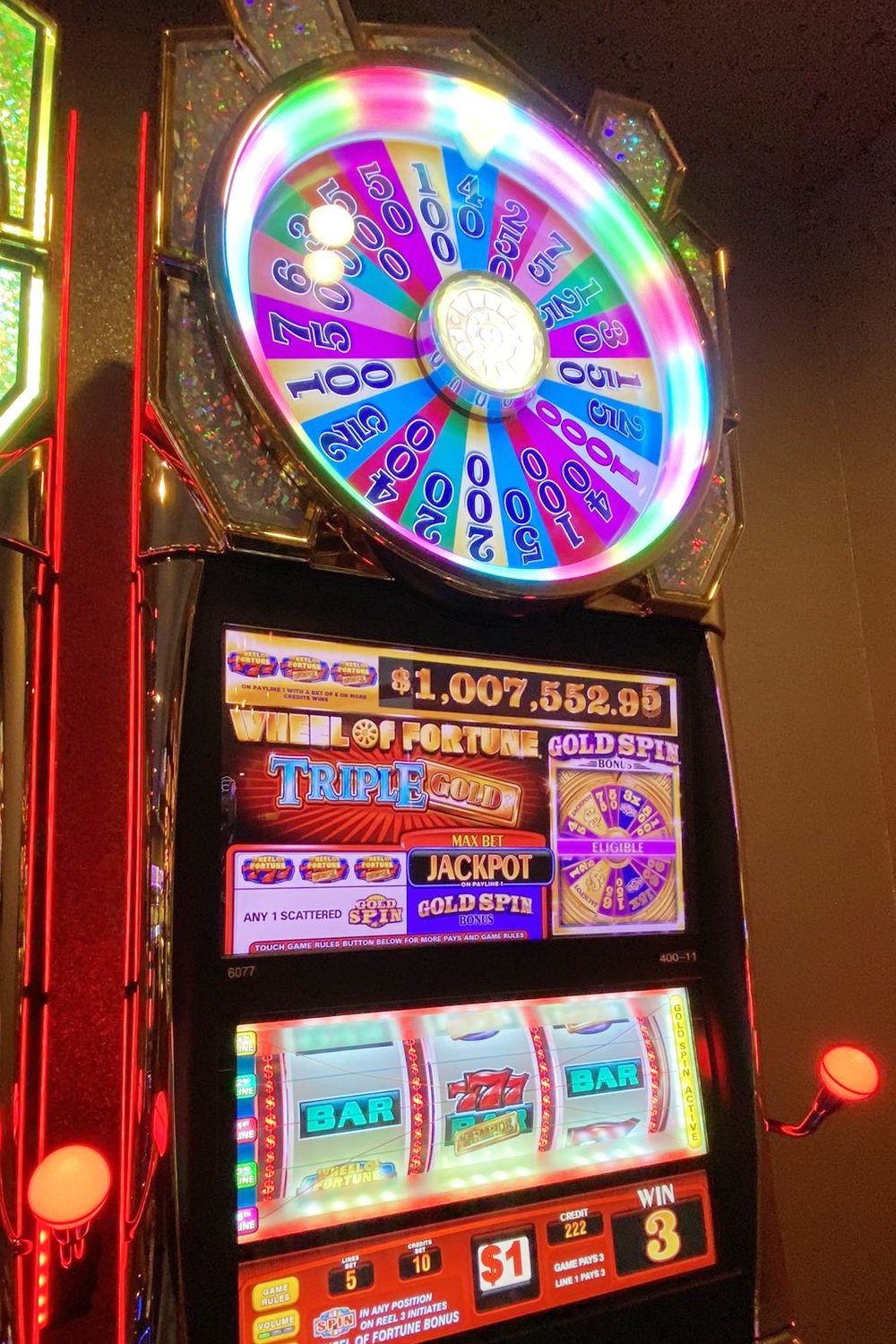 Bonus Jackpot (Not Officially Announced): Planet Hollywood for $2.9 Million
Dec. 3, 2021
This is a weird one. We were told by multiple sources there was a $2.9 million jackpot at Planet Hollywood on Dec. 3. 2021. The casino hasn't announced it, which is weird. We're adding this to our list because it's a weird thing for people to just make up. Tip amount: Unknown.
Bonus Jackpot: Venetian for $1,022,077.71
Dec. 3, 2021
The million-dollar payout spree continued at Venetian on Dec. 3, 2021. The game was Wheel of Fortune. Tip amount: Unknown.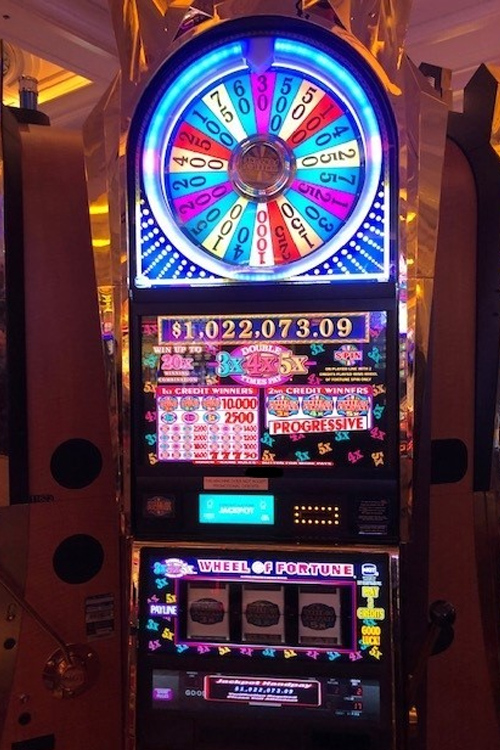 Bonus Jackpot: The California for $1.3 Million
March 28, 2022
In another big win on Wheel of Fortune, a Hawaii visitor won $1,316,722.94 at The Cal, downtown. See more. No tip.
Bonus Jackpot: The D Las Vegas for $1.4 Million
May 4, 2022
A lucky gambler hit a massive $1.4 million Wheel of Fortune jackpot at The D Las Vegas on May 4, 2022. The jackpot was for $1,437,768.17. No tip.
Bonus Jackpot: Golden Gate for $1.3 Million
June 2, 2022
A player won $1,342,414.70 at Golden Gate on Wheel of Fortune on May 4, 2022. Here's more. No tip.
Bonus Jackpot: Circa for $1.3 Million
Sep. 18, 2022
A guy from Wyoming hit a jackpot for $1,250,033.48. No tip for the attendant, but $4 for the cocktail server, so there's that. The player got a check for $63,000 after all the paperwork was done.
Bonus Jackpot: Cannery
July 7, 2023
A guest won $10,488,726 at Cannery. No word on whether or not he tipped.
Bonus Jackpot: Aria
August 9, 2023
Another big win! An elderly couple from California won $10,159,321 with a $5 bet on Megabucks at Aria. Rumor is the couple didn't tip.
Want to explore more stories? Read about US gambling here:
You can also learn about online gambling in Canada here: