Wynn Walks Away from Philadelphia Casino License Request
Posted on: November 12, 2013, 05:30h.
Last updated on: November 11, 2013, 10:31h.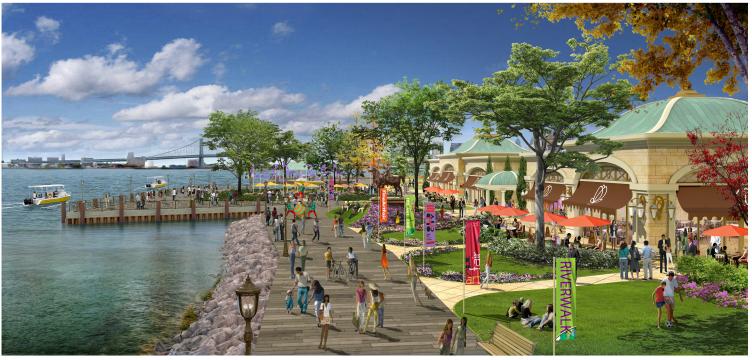 Farewell, Philadelphia – that's the word from casino impresario Steve Wynn now, after just announcing that he will no longer seek a land license for a project in the City of Brotherly Love. Wynn says he is withdrawing his application for a Wynn Resorts property, a project that would have encompassed an enormous 60-acre entertainment complex as well as the casino, with location plans in Fishtown on the Delaware River.
Falling Area Profits Affect Decision
A key factor in the decision seems to have been neighboring New York State's recent passage of casino legislation that will allow for more land gambling expansion in the Empire State. But another consideration may have simply been the overall performance of casinos this year in the Philly area, including ones in Fishtown, Chester, Bensalem and King of Prussia.
In a statement released by Wynn Resorts on the matter, it was noted that the board of directors "met to carefully examine the feasibility and opportunities associated with the company's domestic development in Philadelphia." Which is a fancy way of saying, "See ya, wouldn't wanna be ya."
Second Philadelphia Project
It's not the first time that Wynn – raised an East Coaster in Connecticut and New York, and a UPenn graduate – has walked away from a Philadelphia casino opportunity. Back in 2010, a proposed Foxwoods casino that had been in a seemingly endless holding pattern got shocked back to life when he said he would back the South Philly project, but after the Gaming Control Board revoked Foxwoods' license, he bailed, saying he would come back for a second casino license if it was offered.
But apparently Wynn's patience is wearing thin. While a strong 87 percent of voters in Everett, Massachusetts recently approved his proposed casino, slated to be built on a former Monsanto Chemical plant site, he has had some verbal spars with that state's gaming commission over what he perceives as ridiculously picayune nit-picking over his company's business practices in Macau. Then the Pennsylvania Gaming Control Board told Wynn they wouldn't make a licensing decision until next Spring; six applicants had applied for the then-coveted slot.
And then there were five. Goodbye to Wynn's carefully mapped-out plan for a a 150,000-square-foot casino with 900 slot machines, 100 table games, and a 300-room resort on 60 acres of waterfront property. And it may be a perfectly solid business decision, according to a gaming research expert at University of Nevada. David Schwartz says the area is, in fact, starting to see a level-out in profitability.
"After six years of really blockbuster growth, now it seems to have leveled off," Schwartz said. "Remember, it went from zero to $3 billion. It could be because it's a $3 billion industry."
Whether Wynn now plans to try to get in on the New York State market, or whether he simply sees the opening up of gaming there as a further reason to walk away from Philadelphia, is unclear.
One thing that isn't unclear is his intention to move forward with plans for a new $4 billion Cotai Strip property in booming Macau. His first property there – Wynn Macau – opened in 2006 and has been a huge profit center for him, no matter what Massachusetts regulators may think of it.
"We are dealing with a freshman regulatory agency," said Wynn of the East Coast commissioners. "[And] their preoccupation is that a gangster might get in."