Wynn Sues for Libel in Massachusetts over "Bogus" Leaked Documents
Posted on: October 8, 2015, 01:31h.
Last updated on: October 8, 2015, 01:31h.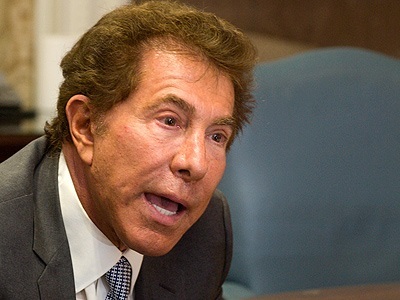 Wynn Resort's casino battle with the City of Boston intensified this week with the news that the casino giant is attempting to sue an unknown person or persons for disseminating libelous "false subpoenas" to the press.
A lawsuit filed by Wynn on Monday in Suffolk Superior Court cites information leaked to media last June.
It was reported to come from official court documents pertaining to the City of Boston's legal battle with the state gaming commission, but in fact it was misinformation designed to defame the casino company, the lawsuit states.
According to the filing, among the libelous allegations contained in the documents is that prior to being granted the east Massachusetts casino license Wynn hired two former state troopers as private investigators.
It was alleged that these men gained access to the attorney general's office and read confidential files relating to a criminal investigation surrounding alleged gangster Charles A Lightbody.
Concealed Interests
Lightbody was a director of FBT Everett Realty, from whom Wynn purchased a contaminated former chemical plant where the $4.9 billion Wynn Everett casino resort is destined to be built.
FBT Everett Realty attempted to conceal Lightbody's role as a director prior to the sale.
Three members of FBT Everett Realty, along with Lightbody, were arrested on charges of fraud two weeks after the Gaming Commission awarded the license to Wynn, following a protracted bidding war with Mohegan Sun.
The leaked documents also claim that representatives from Wynn Resorts met with state gaming officials in 2013 to discuss Lightbody's concealed interest in the land.
The implication of the subpoenas is clear: that Wynn new that it was buying land from a convicted felon prior to the deal, an implication that Wynn contests is false.
"Someone knowingly disseminated sham subpoenas containing falsehoods, outright lies, designed to interfere with our license granted by the Gaming Commission and defame our reputation," sates the lawsuit.
"We intend to identify the malicious individuals who did this and call them to account."
"Mean-spirited Libel"
The City of Boston is suing the Massachusetts Gaming Commission over its decision to award Wynn the license. 
Had Mohegan Sun won the license, Boston would have qualified for $18 million from a "host community" compensation agreement. The Gaming Commission has denied Boston host community status in respect to the Wynn deal.
In a statement to the Boston Globe, it appears Steve Wynn has run out of patience with Boston's continuous opposition.
"Although our commitment to Massachusetts is absolute and irrevocable, our tolerance for mean-spirited, libelous statements has exceeded any reasonable limit," he said.
"No individual or company who presents themselves honestly in the Commonwealth of Massachusetts, by any measure of fair play, should be subjected to the defamatory political abuse that we have experienced, and it is our intention to finally deal with it."