Virginia Casino Bill Advances, Five Cities Could Face 2020 Gaming Referendums
Posted on: February 5, 2020, 12:05h.
Last updated on: February 4, 2020, 02:05h.
Virginia casino bill SB 36 passed a Senate subcommittee on Tuesday, moving forward the legislation that would allow commercial gaming resorts to be built in five cities.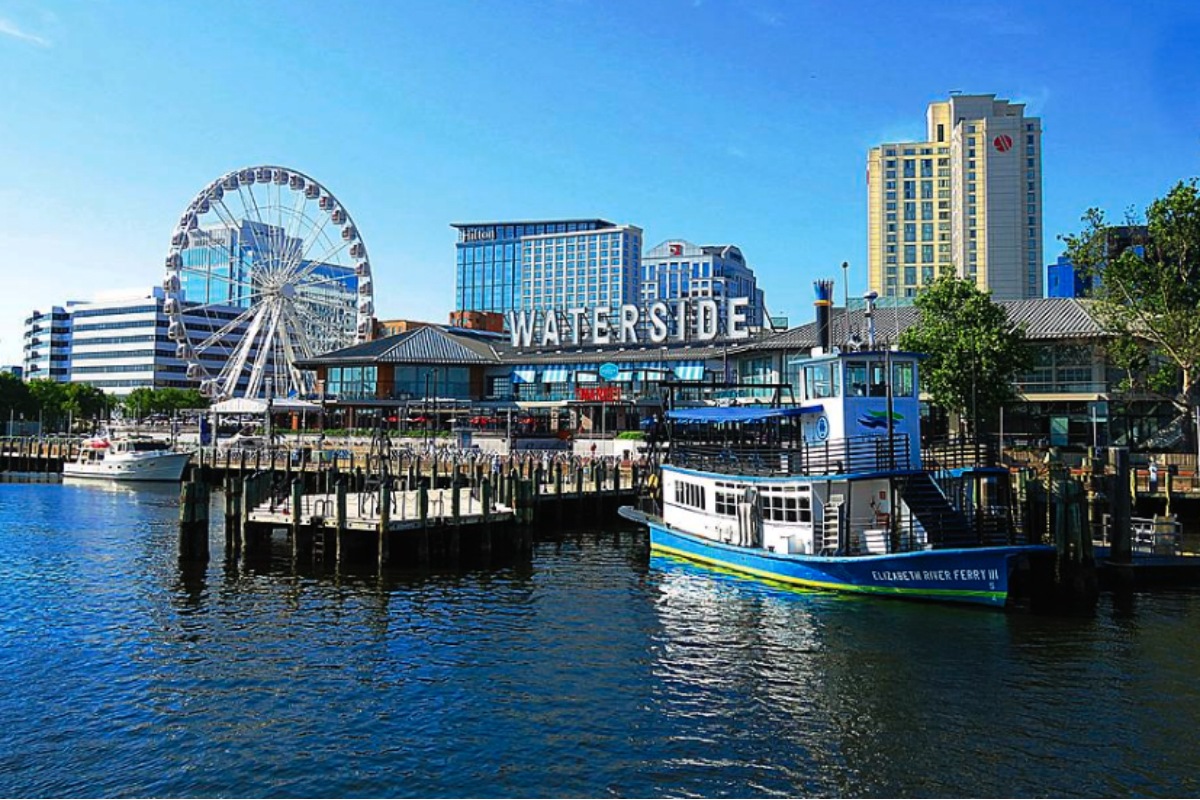 The Senate General Laws and Technology Subcommittee on Gaming approved the legislation, which was introduced in November by Senate President Pro Tempore Louise Lucas (D). The statute is now referred back to the full Committee on General Laws and Technology.
Just give us an opportunity to determine our own destiny," Lucas, a longtime supporter of gambling, said this week.
The legislation is a continuation of the 2019 Virginia casino law – SB 1126 – which was passed and signed by Gov. Ralph Northam (R). That bill, however, only called for a formal study regarding the impact the casinos would have on the qualifying five cities.
While several casino proposals have already been revealed, voters would need to approve the projects before they would become eligible to receive a state-issued gaming license. Only a simple majority is required during the ballot referendum.
Casino Progress
Virginia is one of just a handful of states that still does not have commercial or tribal casinos. The decision to allow commercial gambling to come to the Commonwealth gained support last year in order to assist areas where economic growth has become stagnant.
Qualifying conditions include an unemployment rate of at least five percent in 2018, and a poverty rate of at least 20 percent in 2017. Cities must have also endured a population decrease of at least 20 percent from 1990 to 2016.
The five qualifying cities are Richmond, Bristol, Danville, Portsmouth, and Norfolk.
Virginia lawmakers are novices when it comes to regulating casinos, which is why the 2019 bill called for the Joint Legislative Audit and Review Commission to review regulations in states where commercial casinos are operational.
Before the issue is put before local voters, Virginia's General Assembly must come to terms on regulatory conditions that would govern the casinos.
Under the current legislative arrangement, the Virginia Lottery would be tasked with regulating the properties. Gross gaming revenue (GGR) would be taxed at a rate of 27 percent. Of those taxes, 89 percent would be directed to the state's general fund, 10 percent to the host city, and one percent to combat problem gambling.
The Pamunkey Indian Tribe has pitched casino resorts in both Norfolk and Richmond. Bristol has received two bids – one from Hard Rock, and another from the Eastern Band of Cherokee Indians. Chicago-based Rush Street Gaming is targeting Portsmouth.
Each project must come with a minimum investment of $200 million.
Bills Galore
Lawmakers continue to introduce gaming legislation. There are currently more than 20 relevant bills in the Virginia General Assembly.
While the commercial casino legislation progressed Tuesday, the subcommittee rejected another law that would have allowed the state's lone horse racetrack – Colonial Downs – to expand its satellite historical horse racing (HHR) parlors to the northern part of the state.
Critics say the controversial HHR terminals are nothing more than cleverly disguised slot machines. Under the Rosie's Gaming Emporium brand, Colonial operates satellite HHR venues in Richmond, Hampton, Vinton, and New Kent.
Similar Guides On This Topic