Law Firm Leading Atlantic City Takeover Bills State $2.8 Million, But It's Value Received for Taxpayers
Posted on: August 18, 2017, 03:00h.
Last updated on: August 18, 2017, 10:40h.
The Atlantic City takeover has been led by former US Senator Jeffrey Chiesa's law firm since Governor Chris Christie (R) appointed him to the position last November.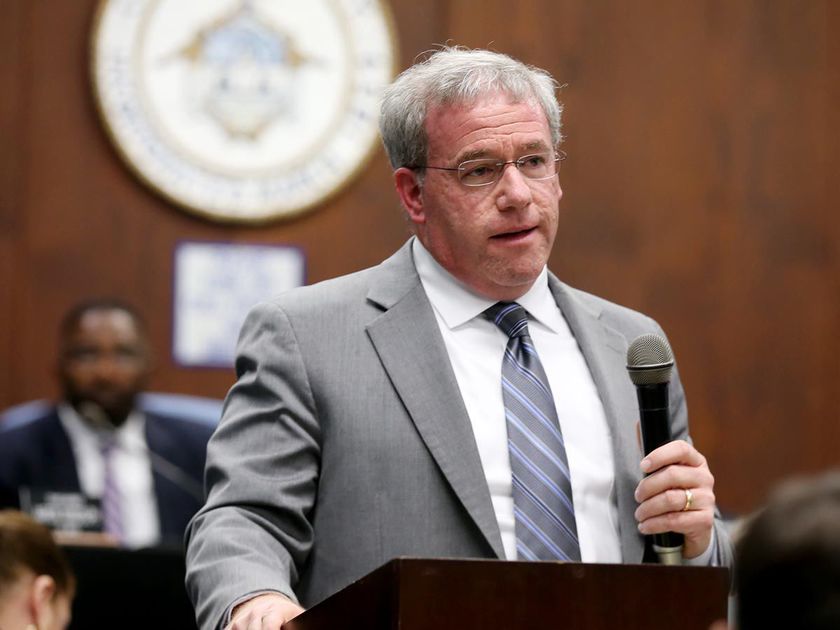 Nine months later, the work performed by Chiesa, Shahinian & Giantomasi (CSG) has cost state taxpayers $2.8 million, but according to officials both in the Trenton capital and in the beachfront town, that's pennies compared to what's been saved during the government reshuffling.
Chiesa's bills were made public through the Open Public Records Act, and first reported by The Press of Atlantic City. Under New Jersey's agreement with the West Orange law firm, Chiesa costs $400 per hour for his services, while associates bill the state between $90 and $240 per hour depending on their rank.
Christie's Atlantic City takeover gave power to Chiesa for up to five years. He's tasked with renegotiating costly union contracts, reducing government overhead, selling city assets, resolving property tax disputes, and more.
Last fall Christie said of his pick, "He's an outstanding lawyer. More importantly than that, he's an outstanding person who cares about getting Atlantic City back on track and working with the people and the leaders to get the hard things done."  
Benefits Outweigh Costs
Earlier this month, Christie announced that resolutions had been reached for seven casino property tax disputes. Terms of the deals were not disclosed, but the governor said an $80 million bond ordinance would cover the payments.
In February, New Jersey settled with the Borgata for $72 million, despite the MGM-owned resort being owed $165 million for years of overpayments. That's a savings of $93 million for Atlantic City coffers.
Casinos had been arguing that they paid too much in property taxes, as their revenues plummeted during the recession and gambling expanded in neighboring states. Courts later determined that the resorts had indeed overpaid, and Christie's takeover was largely due to the local government's inability to resolve the matters.
"We made it a priority from day one to reach settlement agreements … that are favorable to the city," Chiesa said this month.
All casino property tax appeals  are now resolved. Under the terms of the Payment in Lieu of Taxes Program (PILOT), which guarantees $120 million annually from the seven land-based casinos, resort owners are barred from appealing payments.
New Day in AC
While those living outside Atlantic City who don't care whether the gambling town survives might be upset that their tax dollars are being used to revitalize the distraught city, Christie, state, and local leaders almost unanimously agree it was the right thing to do.
Gaming revenue is trending in the right direction, and investments are returning. Atlantic City Mayor Don Guardian (R) believes the takeover was excessive, but admits Chiesa's done a good job.
"Even though the entire state takeover was unnecessary, the state did play an important role in helping us turn things around," Guardian said earlier this year.
4-1-1 on CSG
According to its website, CSG employs more than 130 attorneys who specialize in various industries, but financial sectors are the firm's bread and butter.
A longtime friend of Christie, the governor appointed Chiesa to the US Senate in 2013 after longtime Senator Frank Lautenberg (D) died. The nomination gave the Republican Party another seat in the upper chamber, though the Democratic Party retained majority.