Battle for Gettysburg Gambling Ends, as Racino Developer Surrenders Position
Posted on: June 15, 2017, 04:00h.
Last updated on: June 15, 2017, 03:45h.
A proposal from a Pennsylvania businessman to build a "racino" in historic Gettysburg has been snuffed out, easing concerns of historical societies and area residents who vehemently opposed turning the sacred Civil War battlefield into a gambling destination.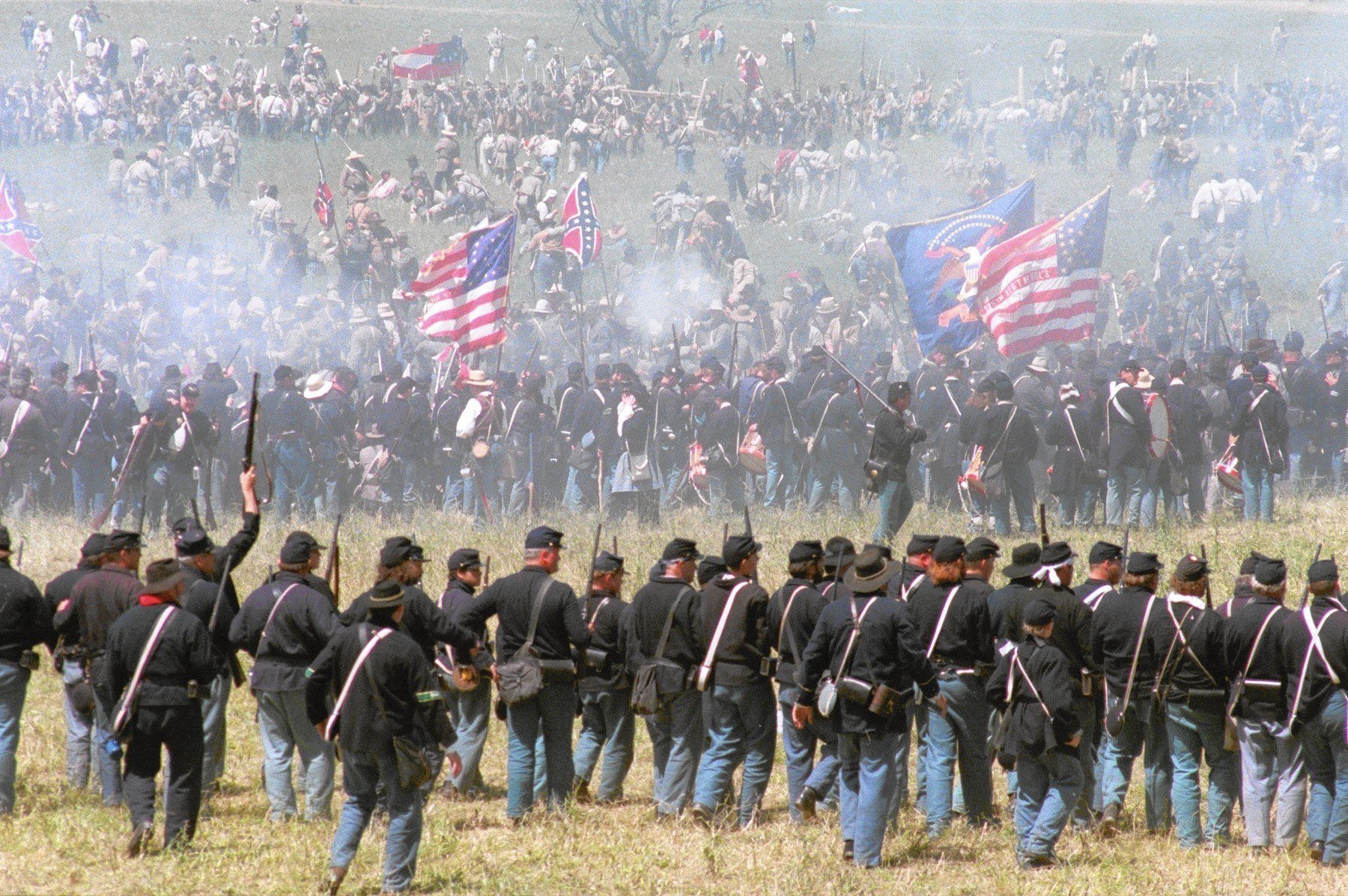 On Thursday, David LeVan announced he would not seek a horse racing and gaming license from the state, blaming an ongoing debate over gambling expansion for his decision to retreat.
"Unfortunately, the uncertainty surrounding the gaming expansion legislation in Harrisburg makes it impossible for me to commit to this project," LeVan wrote in a press release. "I'll always regret being unable to help my hometown achieve the unquestioned economic benefits gaming would provide at a time when jobs are scarce."
State lawmakers have been deliberating over a bill that would massively expand gambling in the Keystone State. Already passed in the House of Representatives, HB 271 would allow slot machines in airports and bars, and would legalize online gambling, daily fantasy sports, and internet lottery sales, all while creating a regulatory framework for sports betting should Congress repeal its federal ban.
Racing to Gamble
The Pennsylvania Horse Racing Commission holds one open license that it can issue to a bidder who wishes to build a racetrack. Applications, however, were due by June 15. LeVan was the only developer who expressed interest in trying to obtain the permit, and he wanted it to be in Gettysburg.
Should his bid to build a race track have been approved, LeVan then could have petitioned the state's Gaming Control Board for authorization to host slot machines and table games, essentially creating a "racino." While the racing license costs just $100,000 in total, the gaming fee is a staggering $50 million for slots, and $16.5 million for the tables, revenue that legislators might have found tempting.
LeVan was optimistic about offering gambling to the thousands of visitors who travel each year to the Gettysburg Battlefield and site of Abraham Lincoln's historic address. But with the pub down the road potentially able to also offer slots, the businessman says the multimillion-dollar investment no longer makes sense.
Mason-Dixon Downs, the proposed site of LeVan's racetrack, would've been built just north of the Pennsylvania-Maryland border off Route 15, a little more than three miles south of the battlefield where, in 1863, some 45,000 Union and Confederate soldiers lost their lives in three days of brutal fighting,
Waving the White Flag
For LeVan, withdrawing his Gettysburg casino plan is another disappointment in a nearly 15-year effort to bring gambling to Adams County. But as in 2005 and 2010, the verdict in 2017 is the same: no dice.
Even if Pennsylvania weren't considering a major overhaul and expansion of gambling in the state, and LeVan moved forward applying for the racing license, he still would have needed to convince Freedom Township to amend zoning ordinances surrounding the roughly 700 acres he was set to purchase.
But now, 154 years after the battle that made it known to Americans for generations, Gettysburg will remain a protected history-first destination, one that draws more than a million visitors each year because of its 6,000-acre national military park, and not because anyone goes there hoping to hit a jackpot.
Similar Guides On This Topic