US Sports Betting Exchange Needs to be in Multiple States, Smarkets VP Says Wire Act an Issue
Posted on: September 10, 2019, 02:05h.
Last updated on: September 10, 2019, 02:34h.
When Smarkets announced late last week that it had secured its first deal with a US casino partner to launch a mobile sports betting application, it also just happened to raise a few eyebrows with a comment at the bottom of its news release.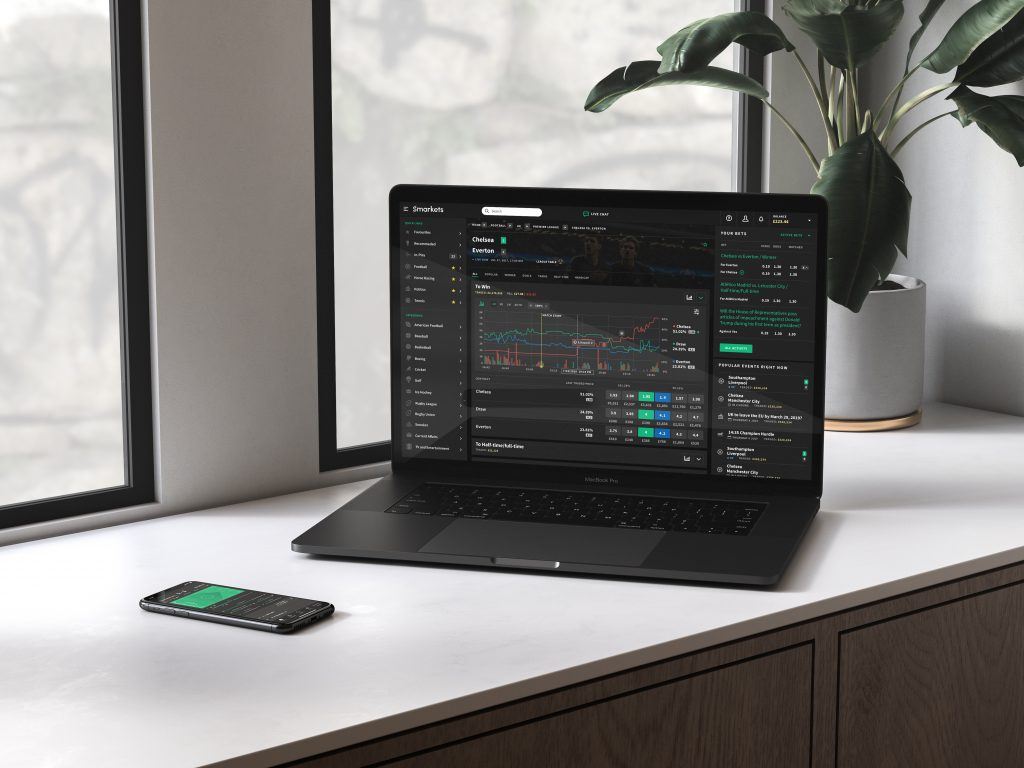 "While Smarkets is initially launching in America with its SBK app, it also sees an opportunity in the future to introduce its established betting exchange, which has processed over £14 billion ($15.6 billion) in trading volume, as more US states adopt online sports betting," the company said in its release regarding its SBK sportsbook and Full House Resorts.
Experienced bettors have yearned for years for a betting exchange in the States, like the ones Smarkets and its competitors run in Great Britain. In an exchange, rather than placing a bet with the sportsbook, it facilitates the bet between two people. Instead of the bookmaker taking its cut on a bet, the exchange takes a smaller percentage commission to facilitate the action.
A US betting exchange was an impossibility for years thanks to the Professional and Amateur Sports Protection Act (PASPA) that forbade all but Nevada and three other states from offering any type of legalized sports betting service.
The Supreme Court overturning PASPA last year knocked down one obstacle to an exchange. But what else is blocking it? Mark Miscavage, the vice president of software engineering for Smarkets, spoke with Casino.org about what's needed to bring a betting exchange here.
Cut the Wire
In addition to the states that already offer legal sports betting, the District of Columbia, Tennessee, North Carolina, New Hampshire, Illinois, Montana, and Puerto Rico are all getting ready to start in the near future. That means by early 2020, there should be 20 US jurisdictions where people can legally wager.
While that represents a significant portion of the American population – including such populous states as New York, Pennsylvania, and New Jersey – Miscavage said one major barrier remains for Smarkets and others.
I don't know that it's a critical mass (needed), so much as it is the Wire Act, really," he said. "The biggest hurdle for us would be able to pool liquidity, in this case, between all the states. I don't know that there is one state that's quite big enough to provide the liquidity and volume needed to run an effective exchange just for one state.
The Wire Act is a 1961 federal law that prohibits the use of wire communication devices to transmit sports betting wagers and transmit information that leads to a recipient receiving money or credit as the result of a bet.
"So, if the Wire Act were overturned, or if there were some different ruling that left us out or something like that, that would really open the door for an exchange to be able to do it effectively."
Uncharted Territory
Even if an exchange got off the ground, the first company to do it will have to do some heavy lifting.
As Miscavage has read the rules and regulations for the various sports betting states, he said no state regulatory board has even thought of including rules for overseeing an exchange.
For example, in Smarkets British exchange, they don't set up the opening prices. Instead, they have "market makers" who set the prices for the games the exchange decides to offer. The bettors in the market then determine how the price moves and closes.
"Whoever is going to be first is going to have not only some hoops to jump through, but some education to do, to let the regulators know what an exchange needs to function properly and how it needs to be regulated differently from a sportsbook," he said.