Big Ten Conference Wants Mandatory Football Injury Reporting to Protect Game Integrity
Posted on: July 3, 2018, 03:00h.
Last updated on: July 3, 2018, 12:35h.
The Big Ten Conference is calling on the NCAA to require football programs nationwide to report injuries ahead of games in order to protect the integrity of the sport.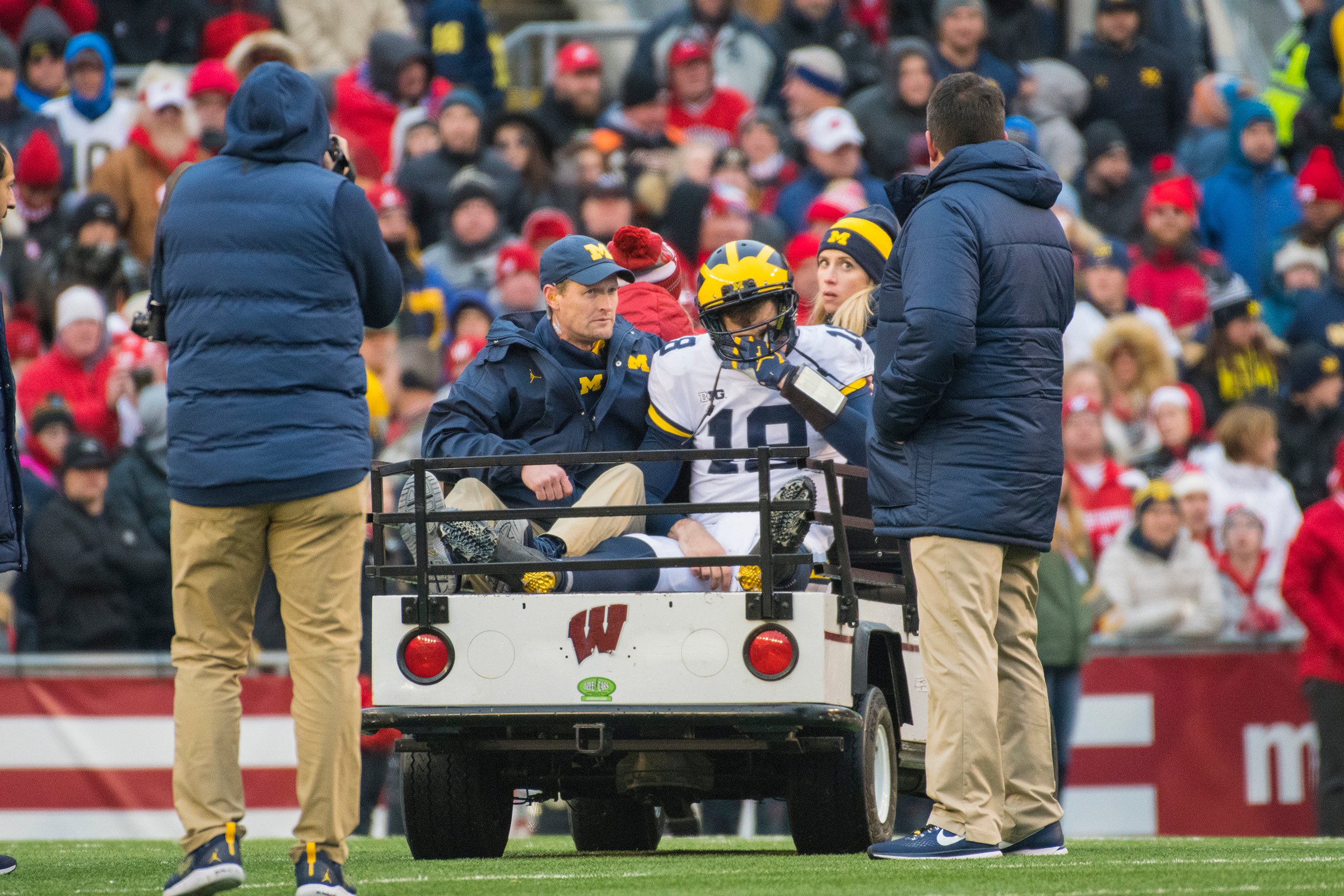 College coaches have long enjoyed the benefit of not being forced to disclose injuries, as many believe keeping their opponents in the dark gives them an upper hand in planning for a game. Unlike the NFL, where teams must report injuries ahead of Sunday games, NCAA football programs are not required to do so.
With sports betting expanding across the country, Big Ten officials believe mandatory injury reporting would greatly help reduce potential corruption in their sport and could prevent valuable personnel from being subjected to outside influences.
"We have to be more transparent," Ohio State Athletic Director Gene Smith said during a National Association of Collegiate Directors of Athletics event last week. "In football, we're going to kill this idea of gamesmanship around injuries."
The Big Ten sent the NCAA Football Oversight Committee a request to create a weekly injury reporting mandate. The NCAA has made no public comment on the matter.
Integrity Paramount with Future of Sports Betting
The Supreme Court of the United States (SCOTUS) overturned the Professional and Amateur Sports Protection Act of 1992 in May. The 6-3 decision that the longstanding 1992 federal law violated the US Constitution paved the way for states to set their own regulations on sports betting.
The NFL, MLB, NBA, and NHL, along with the NCAA, are gravely concerned with making sure their leagues do not become corrupt with outsiders looking for inside info. Several of the Big Four pro organizations have suggested they receive a cut of the handle wagered on their games in order to cover presumed increased data monitoring costs.
Athletic directors with the Big Ten believe a national injury reporting system would eliminate a vast area that would otherwise be prone to exploitation.
Without injury reporting, Big Ten officials believe everyone from players and coaches, to medical personnel and all the way down to the water cooler attendees, could become persuaded to share information with outsiders looking to use it to their sports betting advantage.
CBS Sports' Dennis Dodd, who was first to report on the Big Ten seeking an injury reporting mandate, explained, "Such a move would alter one of the most ingrained and long-standing traditions in college football – coaches concealing injuries."
"From the earliest days of the sport, the decision to release such information has typically been made by the coaches themselves, sometimes flying in the face of fair play and transparency," Dodd continued. "With the cross-country growth of sports betting in its infancy, it is becoming imperative that injury information be accurate and widely available."
Legal Aches and Pains
Instituting a national injury reporting system might seem like a good idea to some, but implementing such a program could be difficult. College athletes are considered amateurs, and whose privacy is therefore protected by the Health Insurance Portability and Accountability Act (HIPPA).
The US Department of Health and Human Services commented in 2002 that "health information related to professional athletes should qualify as an employment record," and subsequently doesn't fall under HIPPA.
But without the HHS extending that belief to college athletes, NCAA players would need to consent to their medical records being disclosed publicly.