Tropicana Las Vegas Drawing Interest, But Prospective Buyers Lacking Cash, Says GLPI
Posted on: February 19, 2021, 09:04h.
Last updated on: February 26, 2021, 10:32h.
Tire kicking on Tropicana Las Vegas continues, but owner Gaming and Leisure Properties (NASDAQ:GLPI) says many of the interested suitors don't have the cash to make an acceptable offer.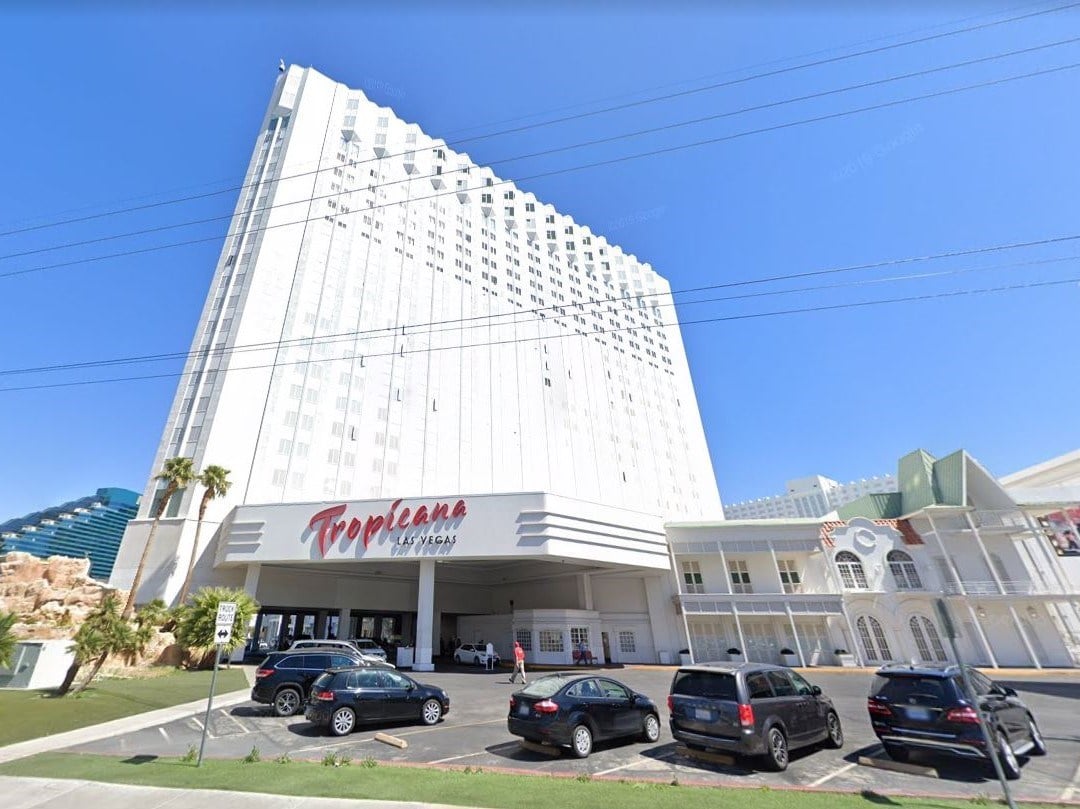 GLPI owns the property assets of the venue, while Penn National Gaming (NASDAQ:PENN) operates it. The property is officially listed at $384 million, well below the estimated $500 million after-repair value. Both the real estate and operating rights are up for bid. Because of its status as a Strip resort, there's plenty of interest. Finding a credible buyer appears to be a different matter.
"It's not that (sic) have serious buyers. They just don't have serious cash," said Gaming and Leisure CEO Peter Carlino on the company's recent earnings conference call. "That's the difference. I think they're quite serious about running the asset, just not on terms that we're willing to accept."
The real estate investment trust (REIT) did not identify companies expressing interest in Tropicana. But this is at least the second time executives mentioned ample interest in the property, and that prospective suitors simply aren't ponying up acceptable offers.
Redevelopment Could Be in Tropicana's Future
Last March, GLPI purchased the Strip property and the ground lease of an asset in Morgantown, Pa. from Penn for $337.5 million in rent credits. Soon after that, speculation emerged regarding the fate of the iconic venue.
Redevelopment of the property is being discussed because Tropicana sits on 35.1 acres of coveted Las Vegas real estate, and not all of those acres are currently being used.
"And so, yes, everybody is looking at redevelopment. I mean, there's so much underutilized acreage there, and there's so much upside to the operations from taking more market share," said Matthew Demchyk, GLPI senior vice president on the call. "I think everyone is thinking about how to make it most relevant for the upcoming decade or two."
While the REIT isn't in a hurry to sell Tropicana, it appears its preference would be to sell the property outright and not engage in sale-leaseback with another operator. GLPI executives previously indicated their preference is for gaming properties in regional markets. The company owns the real estate assets of 45 gaming venues across the country, just three of which, including Tropicana, are in Southern Nevada.
GLPI Could Be Buyer Elsewhere
Gaming REITs are some of the steadier names in the broader real estate sector and are coming off a surprisingly strong 2020, despite the negative impact the coronavirus pandemic had on the gaming industry.
With that in mind, it's possible companies such as GLPI will be buyers of properties when those assets come available. But locating deals is easier said than done.
"So, look, there's not a whole lot of stuff falling off the trees in the gaming world right now, not surprising. There are some things that we look at," said Carlino. "There are things we're looking at, but, you know, you've got to dig in scratch, it's a – I mean, it's – I like to say, there's not a lot of the easy pickings."
Most Read