Resorts World New York City Female Employees Allege Casino Doing Little to Prevent Harassment and Assault
Posted on: March 8, 2018, 06:00h.
Last updated on: March 9, 2018, 08:03h.
Resorts World New York City, the Genting-owned casino in Queens, is accused in a lawsuit of failing to protect female workers from various forms of harassment and assault.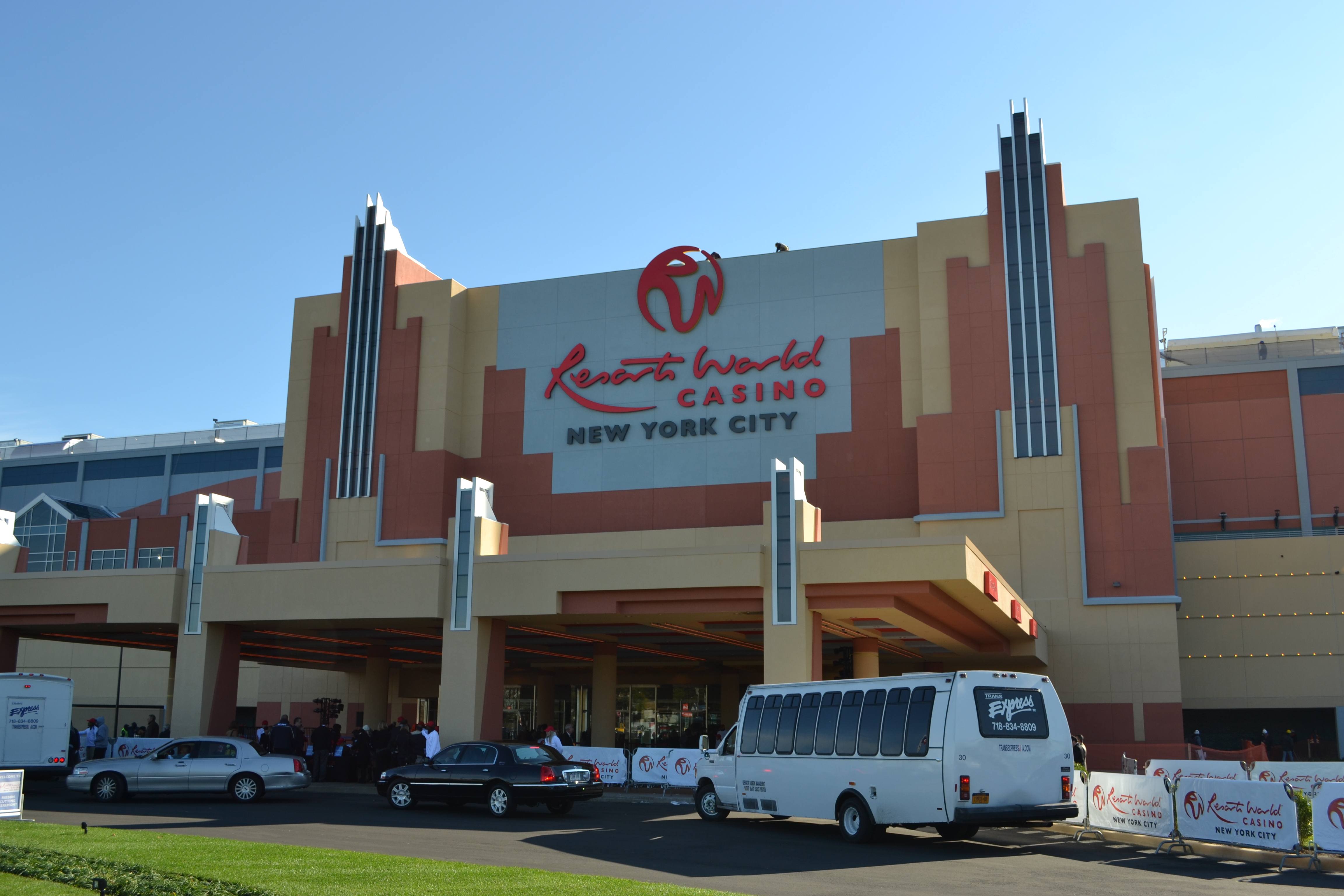 According to the New York Daily News, bartender Tuwanna "Trish" Anderson said she was the victim of a violent assault by a male coworker that left her with physical injuries. In her lawsuit, Anderson alleges that harassment is the norm at the casino that is located near John F. Kennedy International Airport.
"I thought he was going to kill me," Anderson, 48, said of her male attacker who she identified as Toman Davis. "I kept saying, 'Don't worry. Security is coming.' Why didn't they come?"
Anderson's complaint alleges Davis choked her after he showed up to work intoxicated. According to the lawsuit, the July 4 incident was captured on surveillance video, and Resorts World management subsequently fired Davis. But his job was later reinstated after an arbitrator ruled the incident did not warrant termination.
Sexual Harassment, Misconduct
Trish Anderson isn't alone in believing the New York casino is failing to keep workers safe.
In 2014, a female security guard accused her male supervisor of sexual harassment and discrimination. That same year, a disabled woman was allegedly sexually abused in the bathroom by an unknown male perpetrator.
Two years later in 2016, three women in arbitration said patrons routinely harass female employees. In that dispute, the claimants said a reduction in workforce led to delayed food and beverage service, which in turn angered some customers.
The Daily News also reports various accounts of sexual misconduct by patrons, with several female cocktail servers saying they've been routinely touched in unwanted ways. The women claim management has done little to protect employees from rowdy customers, and arbitrator Elliott Shriftman agreed in his 2016 decision.
"Typically, the security guard will come over and meet with the patron, but nearly always allows the patron to remain in the casino," Shriftman determined. In his judgement, he explained it "boggles the mind" that Resorts World wouldn't do more to safeguard employees.
Arbitrations are private procedures, meaning financial settlements can be kept confidential.
In a statement, Resorts World PR Director Michelle Stoddart responded, "We take allegations of any form of harassment, by employees or customers, seriously and every complaint is fully investigated. Our employees undertake mandatory harassment training annually, can report a complaint anonymously … and are supported by a large contingent of security and surveillance staff."
Anderson countered by opining that "safety and the respect for us as women" is routinely overlooked in favor of money.
Genting Portfolio
The parent company to the Resorts World brand is Genting Group, a Malaysian conglomerate that has multibillion-dollar integrated casino resorts in its home country, Singapore, and the Philippines. Genting is also developing a $4 billion venue on the Las Vegas Strip that's expected to open in late 2020.
Resorts World Catskills in Upstate New York opened ahead of schedule last month with 2,151 slot machines and 112 table games. At $900 million, the commercial casino is the costliest of the four authorized upstate gaming resorts.