US Open Match-Fixing Scandal Once Again Plagues Tennis
Posted on: September 8, 2016, 07:30h.
Last updated on: September 8, 2016, 07:35h.
The US Open match-fixing scandal in New York has once again put the sport front and center in the media, with critics calling the sport's integrity into question.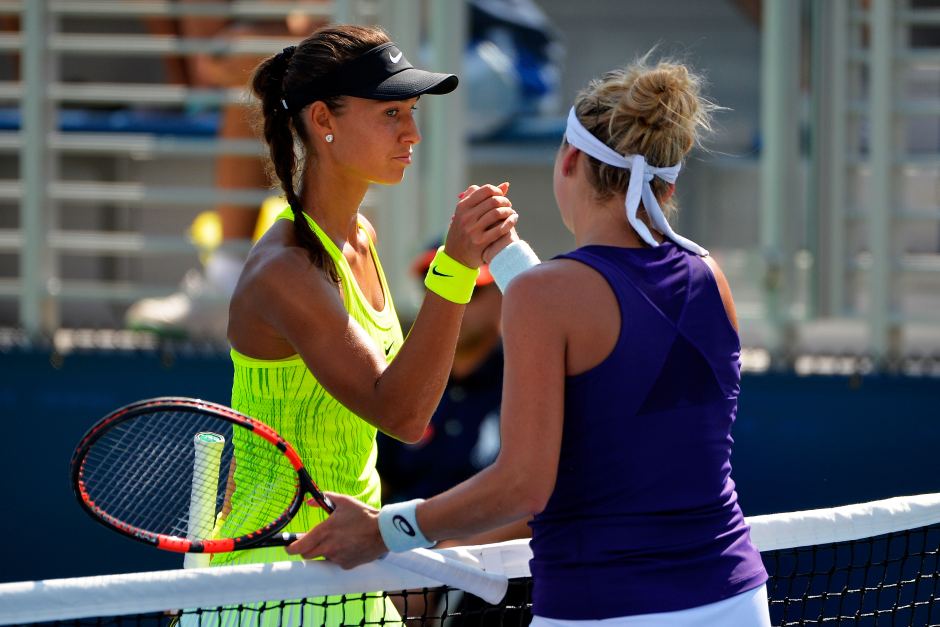 On August 30, 15th-ranked Timea Bacsinszky of Switzerland beat Russia's Vitalia Diatchenko in straight sets. But after a 6-1, 6-1 match, tennis' governing body was asked to probe the contest.
The Tennis Integrity Unit (TIU), formed in 2008 by the leading tennis organizations around the world, is investigating whether improper agreements were made prior to Bacsinszky and Diatchenko's match.
Russian online bookmaker Fonbet was reportedly the first to notify tennis over suspicious betting patterns. Bet365 filed similar grievances and said it was forced to suspend betting on the match.
"As with all cases, the TIU will assess, make a judgment and take appropriate action on the alert information received and obtained for the first round singles match between Vitalia Diatchenko and Timea Bacsinszky played at the US Open," the TIU said in a statement. "Every alert received is assessed and followed up as an indicator that something inappropriate may have happened. It is important to appreciate that an alert on its own is not evidence of match-fixing."
Integrity Unit Win
Corruption has unfortunately beleaguered the sport of tennis for years, but the 2016 US open match-fixing scandal could have a long-term positive impact. That's because the match in question appears to go against all conventional match-fixing wisdom.
Instead of an unranked or lower-seeded opponent pulling off an upset at insurmountable odds, Bacsinszky, the 16th-ranked player in the world, did exactly what she was supposed to do. Bacsinszky won is straight sets, but regardless, the betting houses detected irregularities.
Bacsinszky won a silver medal in doubles at the 2016 Olympics in Rio, while Diatchenko is ranked 677th in the world.
Bacsinszky was a -425 favorite at Bovada, meaning one would need to bet $425 to win $100. But in tennis, as is the case with certain other sports, in-play betting has grown in popularity overseas.
Numerous side wagers are offered on tennis including set scores, total matches in a game, first to win a set, total sets, and more.
Many believe tennis match-fixing corruption largely occurs during lower-level matches where not as many eyes are watching. However, fewer bets are also typically placed on non-marquee games, making it that more difficult to conceal fraudulent activity.
Sports Betting Love
The TIU has had a busy 2016. In the first quarter alone, the agency was notified 48 times over suspicious betting patterns.
The most notable tennis name to be engulfed in sports betting is current number one Novak Djokovic. In 2007, the 12-time Grand Slam winner said he was approached by a bookie and offered $200,000 to lose a first-round match.
At the Australian Open, betting was suspended on a mixed doubles match, but the TIU later said it found no evidence of match-fixing.
A 2007 game between Martin Arguello and Nikolay Davydenko brought tennis match-fixing to the limelight. Arguello, ranked 87th in the world at the time, won the match when fourth-ranked Davydenko withdrew citing an injury.