Supreme Court Blocks Florida Sports Betting Plan Pending Appeal 
Posted on: October 13, 2023, 11:43h.
Last updated on: October 13, 2023, 12:04h.
It looks like Floridians may not be legally betting on sports anytime soon.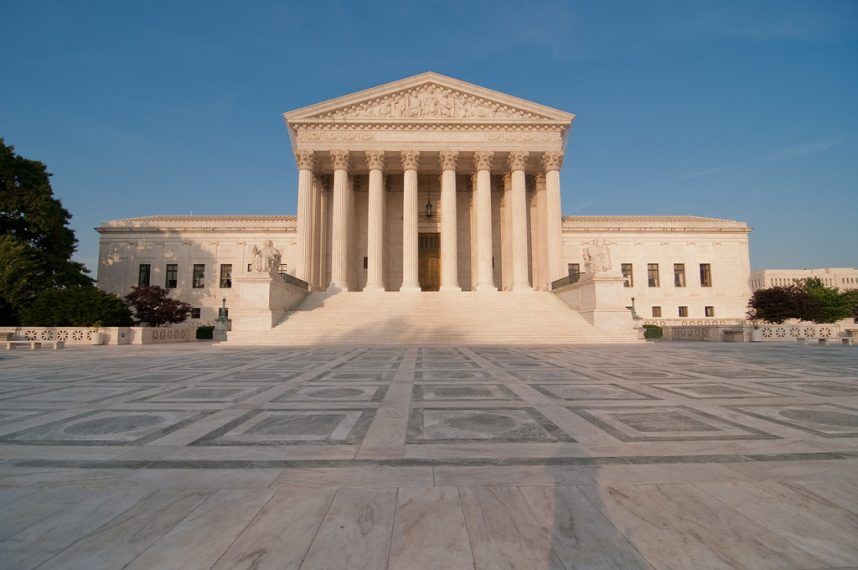 The Supreme Court is putting on hold a proposal that would have allowed the Seminole Tribe to open a sportsbook in the Sunshine State. That's while it considers an appeal from local gambling companies opposed to the arrangement.
Chief Justice John Roberts late Thursday issued a stay in response to a request from West Flagler Associates and Bonia-Fort Myers Corporation, which operate a South Florida pari-mutuel betting establishment.
The move will further delay legal sports betting in Florida, and if the high court decides to take up the underlying case, it won't be resolved until sometime next year. That would mean bettors may not have access to legal sportsbooks until after this year's NFL season, or even next year's March Madness college basketball tournament, typically some of the busiest times of year for sportsbooks.
Lengthy Legal Fight
West Flagler has spent the last two years attempting to reverse a 2021 agreement between the Seminole Tribe and Florida Gov. Ron DeSantis (R) that would have given the tribe a monopoly on sports betting in the state. In addition to allowing sportsbooks at the tribe's chain of Hard Rock casinos, the gaming compact also would have allowed people to bet online and via mobile apps anywhere within the state.
After the Interior Department, which oversees tribal gaming, allowed the compact to take effect, West Flagler sued in federal court. It alleged that the deal effectively allowed for off-reservation gaming, which is prohibited by the Indian Gaming Regulatory Act. Florida, Interior, and the tribe defended the legality of online betting by pointing to the physical location of the computer servers accepting those bets, all of which were on tribal land.
Sports betting was available in Florida for three brief weeks in November 2021. That's before a federal judge first stepped in to block the compact. That decision was eventually overturned on appeal, and last month, the US Court of Appeals for the Washington, DC, circuit declined to rehear the case, delivering a jolt of optimism to local gamblers.
Now, the path forward has again been thrown into doubt.
Next Steps
Roberts' order didn't include any reasoning for his decision. He requests a response from the Interior Department to West Flagler's initial stay request by October 18.
West Flagler also has committed to filing a petition for certiorari by November 20, asking the court to take up the case.
Meanwhile, the company also is pursuing a separate legal path in the Florida Supreme Court in a parallel attempt to invalidate the gaming compact. The court has asked DeSantis' office to file a response by November 21 in that case.
Most Read