Steve Wynn Looks Back and Moves Forward, Always With an Eye for What Works
Posted on: May 7, 2017, 02:00h.
Last updated on: May 5, 2017, 04:30h.
Steve Wynn is no spring chicken, and the 75-year-old is slowly beginning to talk more openly about his storied career developing and running casinos, and his impact on Las Vegas.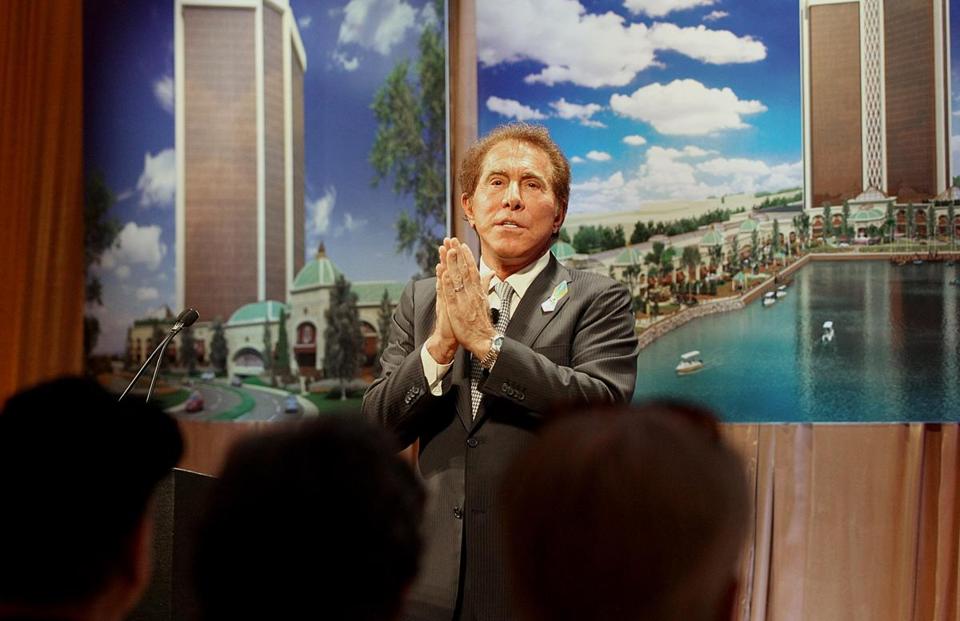 This week, the billionaire sat down for the keynote conversation at the Hospitality Design Exposition and Conference at Mandalay Bay. His longtime business partner Roger Thomas (official title: Wynn Resorts executive vice president of design) accompanied him, and the two looked back on their storied careers, and to the future ahead.
Wynn spoke freely about the impact his father's death had on his venturing into the Las Vegas casino market. He also credited his University of Pennsylvania education for his success in beginning the transformation of Sin City into the family and business center that it is today.
"I would never … have been allowed to come to Las Vegas had my father been alive," Wynn explained, as reported by the Las Vegas Review-Journal. "But all of a sudden, I was the head of the family bingo business … and I could do what I wanted."
Wynn's father died of heart failure shortly before the future entrepreneur graduated from UPenn. He'd been accepted into Yale Law School shortly before his father's passing, but that road was never taken.
During recent interviews, Wynn has begun to talk more frequently about his legacy.
Wynn, who also serves as the finance chair of the Republican National Committee, said during a March CBS interview, "I tell you what I wish. I wish they would never call me a magnate. I'd like to be known as a guy that can design a building and is close to his employees."
Wynn certainly knows how to design eye-catching casinos that also deliver once you enter the property. He moved to Las Vegas in the 1960s and began his casino career in Nevada by buying a small stake in the Frontier Hotel and Casino. He would quickly befriend E. Parry Thomas, a banker who helped the young go-getter finance his early projects, including the Golden Nugget acquisition.
Little did he know at the time, but Parry Thomas' son, Roger, would later become Wynn's design partner and help create 13 properties over a 37-year span.
"We had the overwhelming advantage of college degrees," Wynn said of himself and Thomas. "Our predecessors … were not such fortunate people. They were self-made men from the fringes of legitimate business."
Notable former Wynn casino holdings include the Frontier, both Golden Nuggets (in Las Vegas and Atlantic City), the Mirage, Treasure Island (later purchased by Phil Ruffin, part of the Donald Trump golden gaming circle). and of course, the Bellagio.
Future Perfect
Though Wynn has occasionally looked to the past, the gaming magnate (or man who can design a building) is also still investing in the future. Not one for retirement, Wynn is as active as ever in his Nevada-based corporation.
His idea to turn part of his golf course behind Wynn Resort properties in Las Vegas into a $1.5 billion lagoon is underway, and construction is on schedule at the $2.4 billion Wynn Boston Harbor in Massachusetts.
Investors like what they're seeing, and with revenues rebounding in Macau, Wall Street remains bullish on Wynn Resorts. Traded on NASDAQ, shares have risen from under $92 in January to over $122 this week, almost a 33 percent bump.
Wynn has battled severe sight problems for much of his adult life. But his vision for building luxurious casino resorts has long been 20/20.