Steph Curry Passes on Investing in Gaming and Betting Ventures (VIDEO)
Posted on: October 8, 2019, 09:05h.
Last updated on: October 9, 2019, 09:52h.
On the basketball court, there aren't too many shots Steph Curry won't take. Over the weekend, his first shot at the Chase Center, the Golden State Warriors new digs, was a 30-footer (see video below). However, when it comes to his finances, the sharpshooting guard becomes more selective.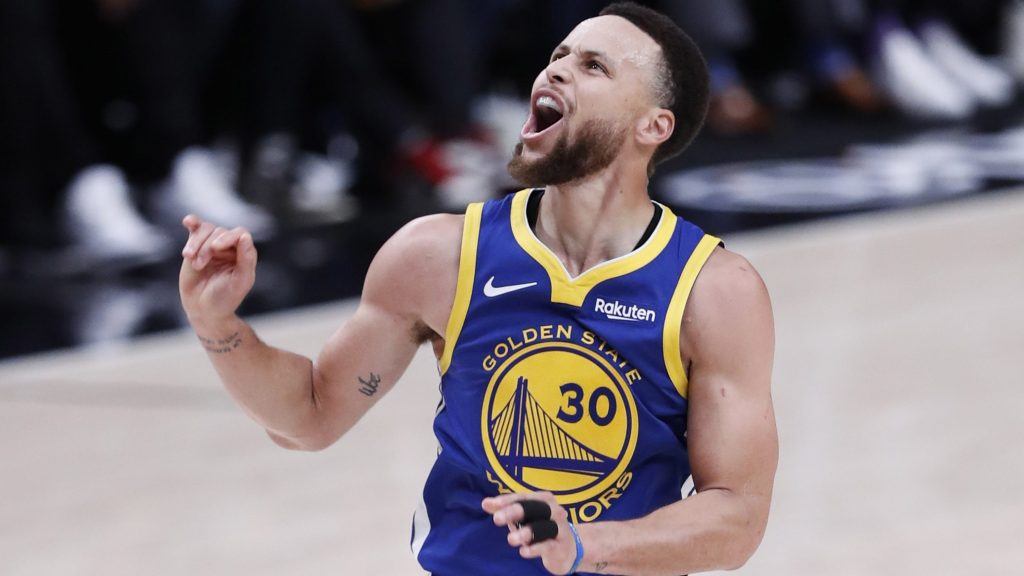 Curry has an investment company called SC30 that aims to help entrepreneurs transform industries by disrupting conventional wisdom. Last week, in an interview with Yahoo Finance, Curry's partner said there are a few industries they're avoiding.
One of them is gambling.
While he's playing as an athlete, we would avoid betting too," SC30 President Bryant Barr said. "Betting would be another one that we would stay away from — from a brand perspective. Those don't help in any shape or form…but I do think gambling is super interesting."
Barr and Curry were roommates and teammates at Davidson, where Curry became an All-American and NCAA scoring leader. As Curry went to Golden State, Barr eventually ended up pursuing his MBA at Stanford.

Sportsbooks Attract Ex-Pros
Gambling, especially sports betting, and athletes typically don't mix well in the US, especially as the major professional sports leagues and organizations have hard-and-fast rules indicating what is – and what isn't – acceptable.
That doesn't mean athletes don't get involved once their playing days are done.
Earlier this year, former NFL greats Ronnie Lott and Richard Seymour were among those who invested in Bet.Works, which is powering sportsbooks in Iowa and New Jersey.
Elsewhere, retired athletes have become spokesmen for sportsbooks. DraftKings signed up former basketball star Charles Barkley to pitch its books in Indiana, New Jersey, New York, and West Virginia. PointsBet, meanwhile, has ex-hoopster Allen Iverson and former football player Darrelle Revis promoting its Iowa and New Jersey books.
In July, English-based FUN88, which runs sportsbooks in Asia and Great Britain, signed former Los Angeles Laker Kobe Bryant to be a brand ambassador. In signing the Mamba to an endorsement deal, a company official said Bryant's involvement in the company will help new audiences become aware of FUN88.
Latest Odds on Curry, Warriors
While Curry's not interested in investing in betting companies for the time being, gamblers are still interested in putting their money on him.
At DraftKings, Curry is the second choice for NBA MVP honors, with odds of +550. That means a $100 wager would return $650. He's +500 at PointsBet. At both books, he's only behind reigning MVP Giannis Antetokounmpo (+250 and +275 respectively).
Also at PointsBet, you can bet on Curry being named to play in February's NBA All-Star Game. At -3334, he's tied for the second shortest odds (Giannis is -10000) with LeBron James, James Harden, and Joel Embiid. If you bet $3,334, you'll win $100. That works out to an interest rate of about 1 percent. That's less than what some banks offer for a three-month certificate of deposit.
If you think Curry won't make his 7th All-Star Game, PointsBet offers that bet at +1100.
With the Warriors losing several pieces from their five-year NBA Finals run, sportsbooks have given Curry's team longer odds to make it back for a sixth straight year and win their fourth title. DraftKings lists the Warriors as the sixth choice at +1100, while PointsBet offers the Dubs at +1200.