Nevada Sportsbooks Set Record Handle and Win in 2017, But December Strip Revenues Slide
Posted on: January 31, 2018, 05:30h.
Last updated on: January 31, 2018, 05:05h.
Nevada sportsbooks enter 2018 fresh off their best year in state history.
Final 2017 numbers issued by the Nevada Gaming Control Board this week show that sportsbooks took in a record $4.8 billion in bets, and won $248.77 million on the wagers. Both numbers represent all-time highs.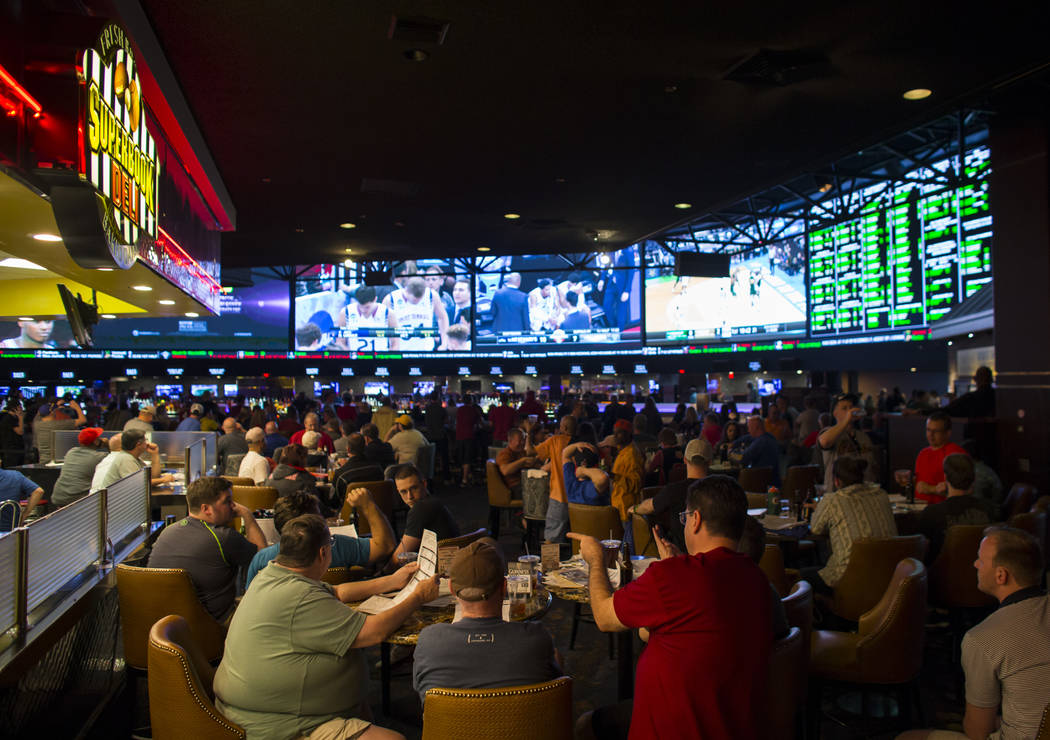 The previous best was set in 2015 when oddsmakers printed $4.2 billion in ticket slips, and kept more than $232 million.
While college and professional football attracted the largest handle ($1.7 billion), it was basketball that made oddsmakers the most money. College and NBA wagers totaled $1.4 billion, and on a 5.9 percent win rate, that generated over $87.4 million in net revenue for casinos.
Meanwhile, the 4.4 win percent on football games equated to a $76.9 million profit. Baseball made Nevada sportsbooks $36.8 million on a $1.1 billion handle.
The US Supreme Court is currently mulling whether to end the federal sports betting ban that prohibits gambling on athletic events in all but four states. The growing appetite at Nevada sportsbooks might give additional support to proponents of repealing the Professional and Amateur Sports Protection Act (PASPA) of 1992.
NFL Takes a Stand
NFL ratings were down throughout the 2017 regular season. That's continued into the playoffs, where this month's conference championship games saw eight percent fewer viewers.
The ratings slide, according to Ad Week, cost the NFL $30 million in lost advertising revenue. But in four days, the Philadelphia Eagles and New England Patriots will square off in the highly anticipated 2018 Super Bowl. A 30-second commercial is expected to cost a record $5.2 million.
Whether it's the length of the games, ongoing kneeling protests during the national anthem, or some other cause, the decline in viewership hasn't necessarily translated to a decline in betting activity at Nevada sportsbooks.
"A lot of people are complaining about these games," Westgate SuperBook VP of Sports Jay Kornegay told ESPN this week. "Well, it hasn't slowed them down at the betting windows. We had a nice, sizeable increase year over year."
The SuperBook has the Patriots favored by four points for this Sunday's Super Bowl.
Casino Earnings Fall
The Nevada Gaming Control Board's December report shows that casinos statewide were flat during the final month of 2017, with total gaming win totaling $960.3 million, up 0.44 percent.
But on the Strip, gaming revenue fell 3.25 percent to $571.5 million. December marked the Strip's third consecutive monthly decline in the wake of the October 1 mass shooting.
Between October 1 and December 31, total gaming win fell more than five percent on the Strip. For the entire year, Las Vegas' main drag saw revenues climb 1.3 percent to $6.46 billion.
Downtown Las Vegas capped off a wildly successful year with a 10 percent gain in December. For 2017, the downtown region saw total gaming win jump nearly 12 percent to $631.2 million.