Liberty Media Thinks Formula One Is Missing Out on Gambling Revenue
Posted on: September 23, 2016, 06:00h.
Last updated on: September 23, 2016, 04:35h.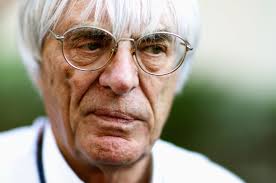 Formula One's new owner, Liberty Media, believes that gambling is a largely untapped revenue stream that offers the sport huge potential.
The US mass media company is in the process of purchasing a controlling stake in the global racing business that would value Formula One at $8 billion, and a shake-up is expected.
Formula One has been run for 40 years as the personal fiefdom of 85-year-old British business magnate Bernie Ecclestone, and while it has always been at the forefront of excellence in technical engineering, it is, in other respects, set in its ways.
Liberty is expected to bring more media knowhow to the brand, and explore new streams of monetization, as well as introducing the sport to new markets, particularly the US, where NASCAR is currently king.
But Liberty owns numerous American cable TV channels and has the reach to push the Formula One to a completely new audience.
Gambling on Growth
Beyond the US, where sports betting is largely illegal, gambling is a big potential growth area, and one that Liberty is eager to explore, along with new media and gaming tech platforms like virtual and augmented reality.    
"Outside of the United States there is a huge gambling opportunity in the sport, none of which we capitalize on," said Liberty Media's CEO Greg Maffei at the Goldman Sachs Communacopia investment conference in New York this week.
"Less than one percent of revenues are from digital," he added. "They really have no organized digital effort. I think there's a lot of things that can be done around gaming, VR [virtual reality] and AR [augmented reality].
"There's an enormous amount of video feed and data about the races that we are already capturing that we are not in any way processing incrementally for the dedicated fan, or opportunities around things like gambling."
More Sponsors
Maffei also said Liberty would look to maximize Formula One's marketing and sponsorship potential.
"I think we have 17 sponsors, and we have three people working in sponsorship in F1," he said. "In contrast at Major League Baseball, a business we have some familiarity with, through the [Atlanta] Braves, there are 75 sponsors just in the US."
Liberty has initially purchased an initial 18.7 percent in the business and will acquire the remainder on completion of the deal in 2017. Chase Carey, Vice Chairman of the 21st Century Fox media conglomerate will serve as the new chairman of Formula One, while Ecclestone will remain its CEO.