FantasyDraft Bails Out Fantasy Aces, Will Pay Player Balances
Posted on: February 14, 2017, 03:00h.
Last updated on: February 14, 2017, 07:41h.
FantasyDraft will rescue the customer balances of the stricken and bankrupt Fantasy Aces website, its CEO announced on Monday on the RotoGrinders DFS forum.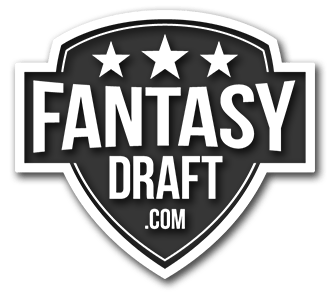 FantasyDraft was on the verge of acquiring the site last month before it pulled out of the deal citing "issues identified during our due diligence." It was a move that quickly propelled Fantasy Aces towards chapter 5 bankruptcy.
Bankruptcy filings soon revealed the messy truth behind Fantasy Aces' situation: the company had failed to segregate player funds from its operational costs and owed its customers $1.3 million.
An account listed in the filings as "Players Account" contained just $2,419. While the company listed assets of $1.8 million, which will be liquidated to pay creditors, it also said it had liabilities of $2.96 million.
In short, Fantasy Aces could not pay its customers.
99.6 Percent to Receive Cash
"As members of the DFS community committed to doing things the right way, we feel that we need to do our part to protect the lifeblood of the industry, you, the players," wrote Steve Krombolz, CEO and Co-Founder of FantasyDraft.
"So, we have decided to get involved. Today, we have entered into an agreement with the Fantasy Aces bankruptcy trustee to obtain player account and balance information in order to help reimbursing missing player funds," he added.
Krombolz said his company would commit to paying Fantasy Aces players up to $1,000 cash to cover missing balances. This, he said, would reimburse 99.6 percent of players completely.
Those with balances between $1,000 and $5,000, meanwhile, will receive up to $4,000 on top in FantasyCash, the currency used by the site's player reward scheme.
Those with over $5,000 will receive the $4,000 in FantasyCash plus a pending bonus for the remainder of the balance, which is earned at a rate of 4 percent for each $1 in entry fees paid.  
Pending Court Approval
FantasyDraft has entered into an agreement with the bankruptcy trustee to obtain player account and balance information in order to help reimburse missing player funds.
Players will be notified about how to make their claims upon approval of the plan by the bankruptcy court, the company said.    
FantasyDraft's rescue mission should not disguise the fact that, in co-mingling player funds with its operating costs, FantasyAces may have broken the laws of the eight states that opted to regulate DFS contests last year.
The question now is whether states such as New York, Massachusetts, and others, are prepared to put their regulations to the test and prosecute, should they find infractions have been committed.