Singapore Casinos Join Coronavirus Closure Cadre, Shuttering Through May 4
Posted on: April 6, 2020, 08:29h.
Last updated on: April 6, 2020, 10:39h.
Marina Bay Sands (MBS) and Resorts World Sentosa – Singapore's two integrated resorts – will close starting April 7 through May 4, as the city-state bolsters its efforts to ward off the coronavirus.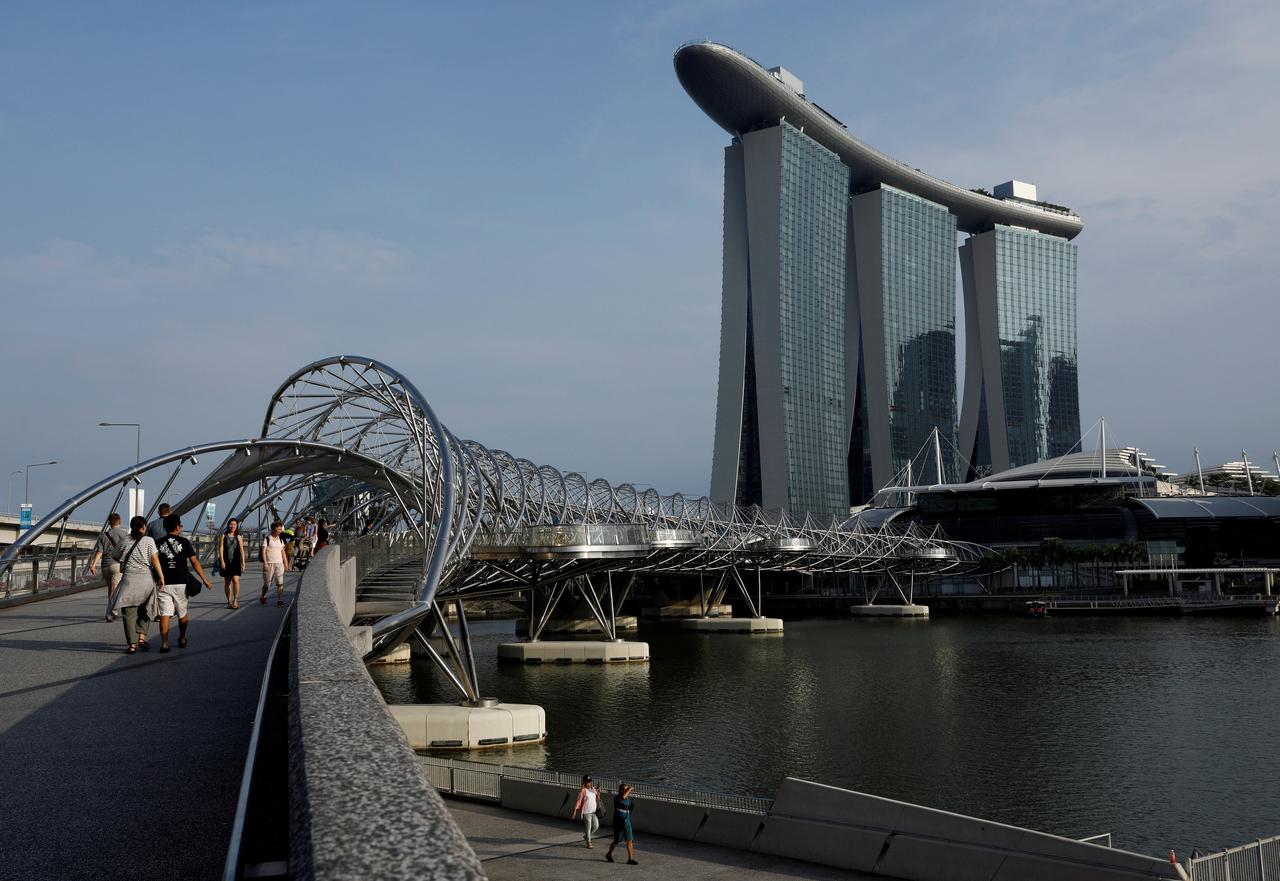 The Ministry of Health announced the measure, and the gaming areas at the venues will be closing today with other amenities, including restaurants and spas, halting operations tomorrow.
Marina Bay Sands will be suspending operations for the entire integrated resort from Tuesday, 7 April until Monday, 4 May, in support of the Singapore Government's latest efforts to combat the COVID-19 situation," according to a statement on that venue's web site. "This closure will affect the Hotel, The Shoppes, food and beverage outlets, and all attractions including ArtScience Museum. The Casino will close earlier, with gaming activities to stop from 6 a.m. on Monday, 6 April 2020."
Genting Singpore Ltd. – the Resorts World operator – previously opted to, shutter that venue through the end of March while MBS remained open. Marina Bay Sands Pte Ltd., a unit of Las Vegas Sands (NYSE:LVS), shuttered some parts of the famed venue to prevent spreading of COVID-19, including a popular nightclub. But the casino and hotel remained operational for several weeks prior to the new, government-enforced closure.
Singapore Slump
On Sunday, Singapore's Health Ministry reported 120 new coronavirus cases – the city-state's biggest single-day jump. There are now 1,309 confirmed instances of the respiratory illness and six deaths. The first case of the illness in Singapore emerged in late January, involving a traveler that stayed near Resorts World.
For the city-state, the virus hit as the economy there was weakening and tourism was slowing. That prompted lawmakers to offer MBS and Resorts World property tax reductions and relaxing of fees associated with other travel and leisure entities. As a result of the new closure directive, Genting is also shuttering Universal Studios Singapore, the S.E.A. Aquarium, the Adventure Cove Waterpark, and Dolphin Island.
For Las Vegas Sands, halting operations at MBS comes as the operator is dealing with closures in the US and less than two months after a 15-day shuttering in Macau, its largest market. Singapore is vital to the operator's finances. In the fourth quarter of 2019, MBS accounted for $457 million of Sands' $1.39 billion in earnings before interest, taxes, depreciation and amortization (EBITDA) – or more than triple the amount the company's two Las Vegas properties generated on a combined basis.
Other Measures
It's not just Singapore's casinos that are being pinched by the coronavirus. The government is enforcing a national shutdown and is banning all foreign visitors attempting to enter the country on short-term visas.
As is the case in much of the US, all but essential businesses are closed in Singapore, children are being home schooled and restaurants are only offering delivery and takeaway services.
Last month, Singaporean policymakers unveiled a $33.3 billion stimulus package to bolster the economy and it's expected another round could be revealed this week.