Sheldon Adelson and Steve Wynn Among Forbes' 'Greatest Living Business Minds'
Posted on: September 20, 2017, 01:00h.
Last updated on: September 20, 2017, 01:52h.
Casino billionaires Sheldon Adelson (84) and Steve Wynn (75) have been two of the most powerful figures in Las Vegas and the worldwide casino and hospitality scene for several decades, so it should come as little surprise that the moguls have both been named to Forbes' list of the "World's 100 Greatest Living Business Minds."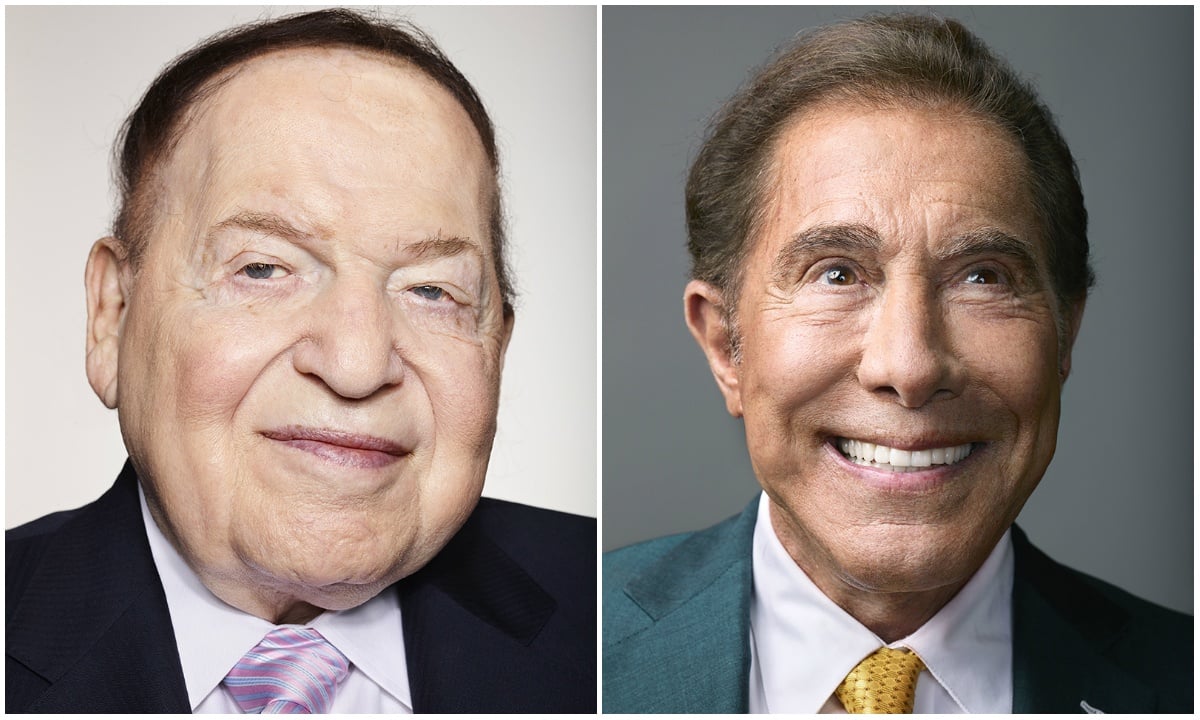 Adelson's Las Vegas Sands and Wynn's Wynn Resorts helped shape the Strip as it's known today. Together, they own nearly a mile of prime real estate along the east side of S. Las Vegas Boulevard, stretching from Adelson's Venetian north to Wynn's Encore.
Worth nearly $40 billion combined, although Adelson represents around $36 billion of that massive number, Adelson and Wynn's placement on the esteemed business list is certainly warranted.
As part of the Forbes inclusion, designees were asked to write short essays on their success.
"You don't always have to be the guy that comes up with a new idea from scratch," Adelson elucidated. "If you can take an old concept … and just put a new spin on it, success will follow you like a shadow."
Wynn credited his employees for his continued success. "You need to have a culture instead of a payroll, so that people watch themselves. What does this? Not money, but enhanced self-esteem," he concluded.
Visionaries Enlighten
Forbes published its "100 Greatest" catalogue to celebrate the business magazine's centennial. "We amassed an A-to-Z encyclopedia of ideas from 100 entrepreneurs, visionaries and prophets of capitalism, the greatest ever collection of business essayists and greatest ever portrait portfolio in business history," Forbes declared.
Adelson and Wynn's publicly traded companies, which they founded and retain majority ownership in, control 14 resorts and 12 casinos. That number will expand in the coming years with the $2.4 billion Wynn Boston Harbor, and an expected Sands integrated casino resort in Japan, a property that could cost upwards of $5 billion.
In his essay, Adelson points to his success in Macau as a perfect example of utilizing a proven concept with a new spin.
"Las Vegas had been successful in the United States, but China had a billion more people in it. Why not rebuild the Las Vegas Strip there?" Adelson asked. "Everyone else in the gambling industry thought it was the dumbest idea ever. I charged ahead in Macau anyways. Now all the naysayers would cut off their right arm to get a piece of land there. I've got a warehouse full of right arms, and a couple of left ones, too."
List Surprises
Only 100 businesspersons could make the Forbes rolodex, meaning there would certainly be some controversies. The placement of President Donald Trump on the list, a former casino and real estate tycoon turned politician, will certainly upset some readers.
Billionaire corporate raider Carl Icahn was also recognized, the man who sold the Trump Taj Mahal, the president's final operating casino resort, last fall. Suspiciously absent are any current executives from Apple or Google. Respective CEOs Tim Cook and Larry Page were both omitted.
As for the gambling industry, MGM, the second largest casino company by worldwide revenue to Sands, didn't see its CEO Jim Murren honored.