Billionaire Sheldon Adelson Receives 400 Percent Salary Increase
Posted on: September 11, 2017, 02:00h.
Last updated on: September 11, 2017, 01:28h.
Sheldon Adelson has an estimated net worth of $32.6 billion according to the Bloomberg Billionaires Index, so a $4 million annual pay raise presumably isn't something the gambling tycoon will spend much time celebrating. However, paired with an increase to the cap on his performance-based bonus, the Las Vegas Sands founder and chairman is positioned to get a lot richer in 2017.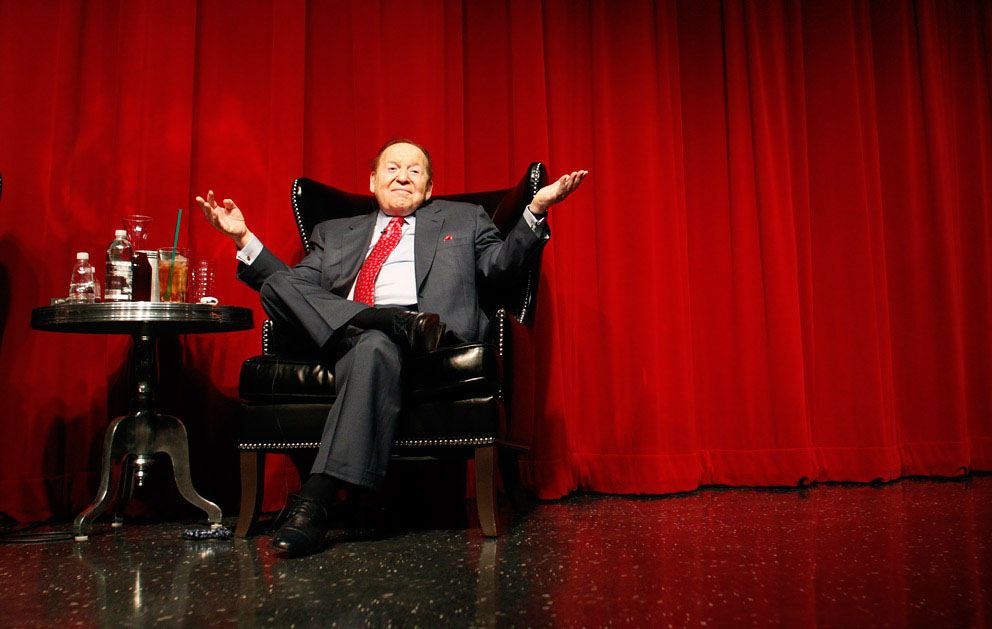 Last week in filings with the Securities and Exchange Commission, Las Vegas Sands announced it was increasing Adelson's annual salary from $1 million to $5 million. The publicly traded corporation also stated the executive's yearly bonus would jump to $12.5 million, from $7.89 million, though that money isn't guaranteed and is solely based on the company's earnings.
The pay increase comes as a result of Sands' reaching a new employment agreement with its founder, who at 84-years-old continues to oversee the company's day-to-day operations. Adelson reports only to the company's board of directors, which he also chairs.
The new employment agreement is retroactive to January 1, 2017, and runs through December 31, 2020. After that time, the contract will renew automatically for one-year periods, unless Adelson notifies the company that he intends to terminate the deal.
Adelson is the richest billionaire in the casino industry, and the wealthiest individual in Nevada. The new contract also gives Adelson the highest base annual CEO salary among the 500 companies listed on the S&P 500.  
Getting Bigger
In addition to the giving Adelson a pay raise, LVS also will reimburse Adelson up to $200,000 for personal legal, accounting, and financial fees, and will cover costs for a personal business vehicle and chauffeur, private jet expenses (for himself and a travel companion), and security services for his family. If Adelson dies, his family will receive the outstanding salary for the year of his death, plus a pro-rated bonus payment.
While the salary and bonus potential represents just a sliver of Adelson's fortune, it does mean the gaming industry's big stack will only further increase his financial prowess over industry peers.
The $12.5 million cash bonus is awarded only if Las Vegas Sands beats its target for earnings before interest, taxes, depreciation and amortization (EBITDA). If LVS achieves 85 percent of its EBITDA goal, Adelson receives 20 percent of the maximum cash bonus, or $2.5 million.
Long Overdue?
Sheldon Adelson's pay promotion might seem a bit excessive for a man who certainly doesn't need the money, but the raise is actually quite justified considering compensation for other top-level gaming executives.  
By comparison in 2016, MGM Resorts CEO Jim Murren made $2 million in base salary, plus bonuses, stock awards, options, and other compensation that totaled $16.6 million. Mitch Garber, who is CEO of Caesars Acquisition Company and Caesars Interactive Entertainment, pulled in $13.5 million. Caesars Entertainment Corporation CEO Mark Frissora made $9.5 million.
Steve Wynn is paid a base salary of $2.5 million, plus other bonuses and compensation that netted the billionaire more than $28 million in 2016.
Even Penn National Gaming CEO Timothy Wilmott was pulling in more in base money than Adelson. The Pennsylvania-based executive's contracts calls for $1.5 million in salary, with bonuses and stock awards that brought his total package to $6.2 million last year.