September Storm Rattles Macau, Gaming Revenue Drops 13 Percent
Posted on: October 1, 2023, 03:38h.
Last updated on: October 2, 2023, 10:19h.
Macau readied for a significant storm in early September that resulted in the local government ordering its six casino operators to temporarily shutter their resorts.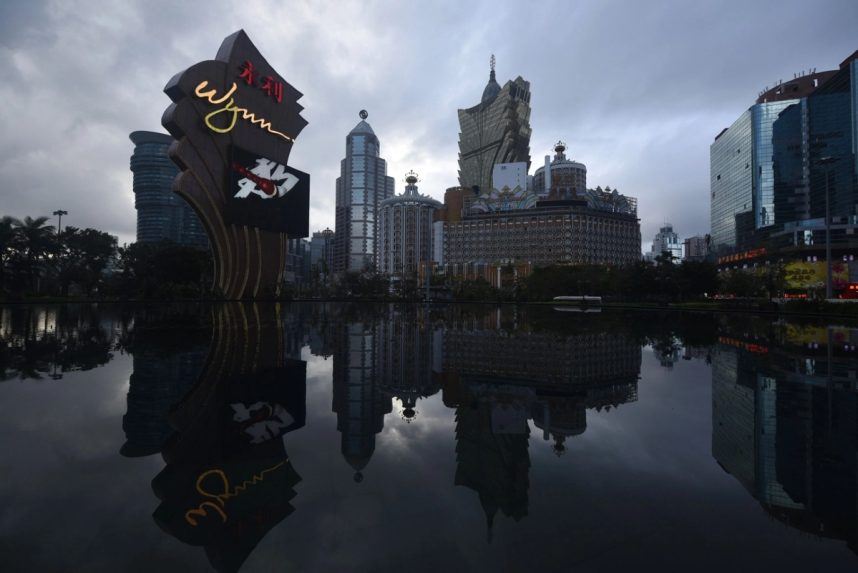 Typhoon Saola in late August reported sustained winds of more than 120 mph as the powerful and erratic tropical cyclone approached the Chinese mainland from the Philippine Sea. Macau's local government ordered most nonessential businesses, including its many casino resorts, to close before the storm's landfall on Friday, Sept. 1.
Though the hurricane-battered Guangdong and Macau, the latter being one of two Special Administrative Regions (SAR) in China, with Hong Kong the other, the casino enclave was spared of any significant damage. One death was reported in Shenzhen due to the cyclone, but Macau reported only minimal structural damage and zero deaths.
The Macau government allowed its casinos to reopen on Sept. 2 after the eye of the storm passed, and the typhoon weakened and dissipated by Sunday. However, the temporary closures, paired with the many changes to travel plans that the typhoon caused, resulted in financial damage to the casinos by way of lost revenue.
September Slide
Today, Macau's Gaming Inspection and Coordination Bureau released September gaming revenue numbers for the six operators in town. September gross gaming revenue (GGR) totaled MOP14.93 billion (US$1.85 billion), a more than 13% decline from August when the casinos won $2.13 billion.
Along with amended travel plans for some would-be visitors, Typhoon Saola disrupted transportation and temporarily closed border entry points. Heavy rainfall in the week following the storm also kept bookings light.
Before the September numbers were released, gaming analysts at JPMorgan predicted that September would be a "month to forget" for the casinos because of the typhoon.
Though September represented a 404% year-over-year improvement, as China was still in President Xi Jinping's "zero COVID" program with many pandemic-related travel restrictions in place during September 2022, last month ended a three-month GGR rally. September was also the first month since April when GGR was below MOP15 billion (US$1.86 billion).
Macau casinos have won almost $16 billion from players in nine months. That's up 305% from 2022 but remains down 41% from 2019, when the six casino operators won $27.2 billion from January through September.
Golden Week Underway
Because of the weather's impact on September's numbers, gaming analysts say October will provide a more telling picture of the overall health of Macau's gaming industry. Before COVID-19, Macau was the richest gaming market in the world, but Las Vegas and Nevada retook that claim last year.
China has designated Sept. 29 through Oct. 6 as the 2023 Golden Week. The week gives most workers a week of paid time off in honor of Oct. 1 being National Day commemorating the establishment of the People's Republic on Oct. 1, 1949.
Golden Week is typically one of the busiest times of the year for Macau, which, before COVID-19, welcomed nearly a half-million people during the vacation period. Gaming analysts at Citigroup expect October to be Macau's best gaming month since the coronavirus emerged in China in late 2019.
The Citigroup note projects October GGR to come in around MOP19 billion (US$2.35 billion).
Most Read