Nevada Casinos Win $14.84B in 2022, Set All-Time Revenue Record
Posted on: January 31, 2023, 12:17h.
Last updated on: February 1, 2023, 06:03h.
Nevada casinos won more than $14.84 billion in 2022, the state's all-time best year.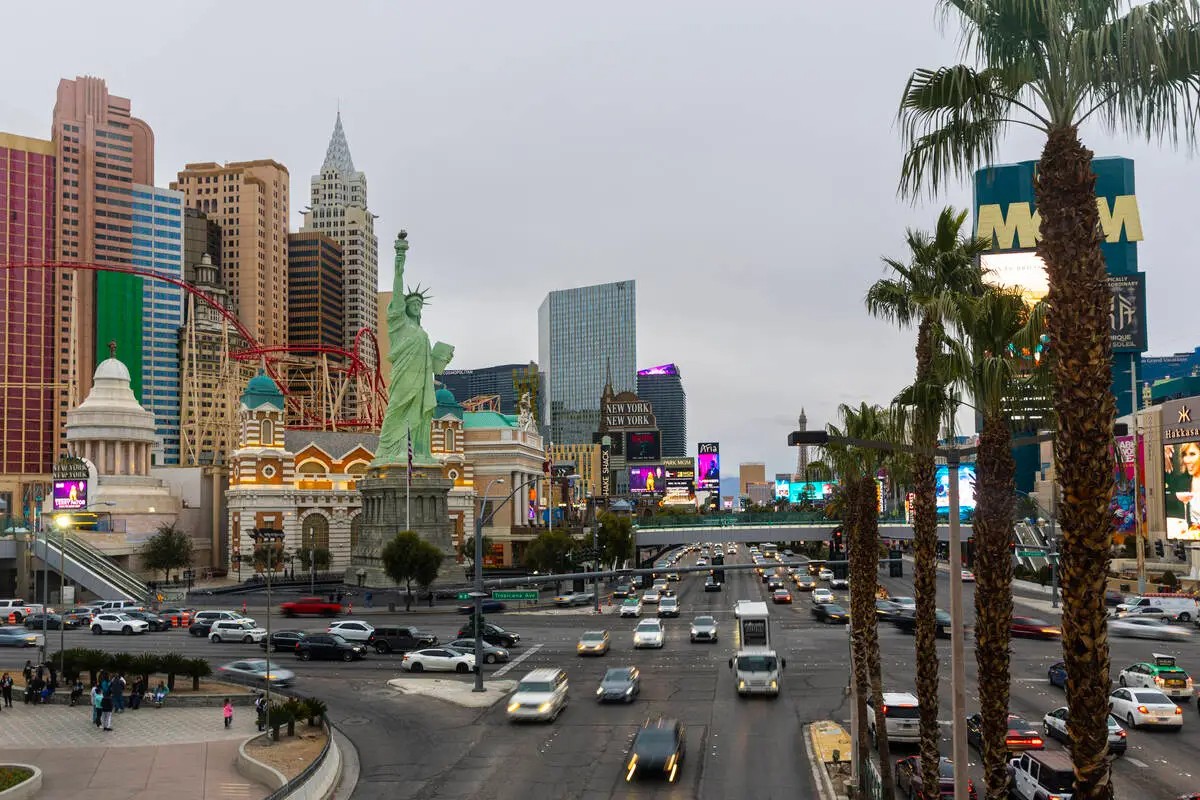 Casino gambling was legalized in Nevada in 1931. Silver State casinos never won more from gamblers than they did last year.
The Nevada Gaming Control Board (NGCB) revealed December 2022 and full-year numbers for the state's gaming facilities on Tuesday. The NGCB statistical filings include gaming income from the state's licensed casinos, sportsbooks, pari-mutuel wagering and race books, poker rooms and online poker rake, and gaming terminals inside restaurants and taverns.
Gross gaming revenue (GGR) in December topped $1.31 billion, which marked the 22nd month in a row where gaming exceeded $1 billion. The December haul represented a 14.3% year-over-year gain.
Slot machines accounted for $803.5 million, and table games and sports betting won about $510.9 million. Slot win climbed 2%, and table games surged more than 40% from December 2021.
The year-end finale was fueled by the Las Vegas Strip, which won more than $814.1 million. December 2022 was the Strip's all-time best month in terms of GGR. The $814.1 million was 25% higher — or about $163.4 million — than in December 2021.
Record Year
While December marked the best month ever for the Las Vegas Strip, the storyline from the NGCB report is that Nevada's casino industry is healthier than ever. Though inflation and increased overhead are eating into some of the record revenue, the casinos continue to flourish as the pent-up, pandemic-induced demand for travel for business and leisure shows no sign of ending anytime soon.
The $14.84 billion won last year by the Nevada casinos and other gaming licenses is almost double the amount the state industry won in 2020. The quick bounce back from the coronavirus, some say, demonstrates the resiliency of the gaming industry.
Nevada's previous best GGR year was experienced in 2021, when state GGR totaled $13.42B. Last year easily bettered the former record by 10.6% –or $1.42 billion.
Before 2021, the state's best GGR year was set in 2007, when gaming income totaled about $12.85 billion.
Nevada Casino Revenue
2022: $14.84B
2021: $13.42B
2020: $7.87B
2019: $12.03B
2018: $11.91B
2017: $11.57B
2016: $11.25B
2015: $11.11B
2014: $11.01B
2013: $11.14B
2022 Breakdown
The past 12 months were prosperous for nearly all of Nevada's monitored gaming markets. The state groups casinos into market segments based on their geographical locations.
The NGCB has 23 monitored groups, and all but three posted higher GGR in 2022. The exceptions were the Clark County Boulder Area, Nye County, and White Pine County. Two of those markets are small among the state's metered jurisdictions. Nye GGR was $69.4 million, and White Pine accounted for just $11.6 million.
Boulder is a different story, as the market plays a considerable role in the overall health of the Nevada gaming industry. The Boulder area reported a 2022 GGR of $965.8 million,
Everywhere else across the state saw gaming increase from 2021. The biggest gainer was the Clark County Las Vegas Strip Area, which reported a total GGR of more than $7.75 billion for an 18% year-over-year surge.