Macau Casinos Shutter as Typhoon Saola Hits Landfall
Posted on: September 1, 2023, 06:15h.
Last updated on: September 4, 2023, 02:12h.
UPDATE: Casinos were permitted to reopen in Macau on Saturday after being closed by a typhoon, Reuters news service reported.
EARLIER: The numerous gaming properties in Macau temporarily shut down, as the Chinese region prepared for extreme winds and rain from Typhoon Saola between Friday night and Saturday.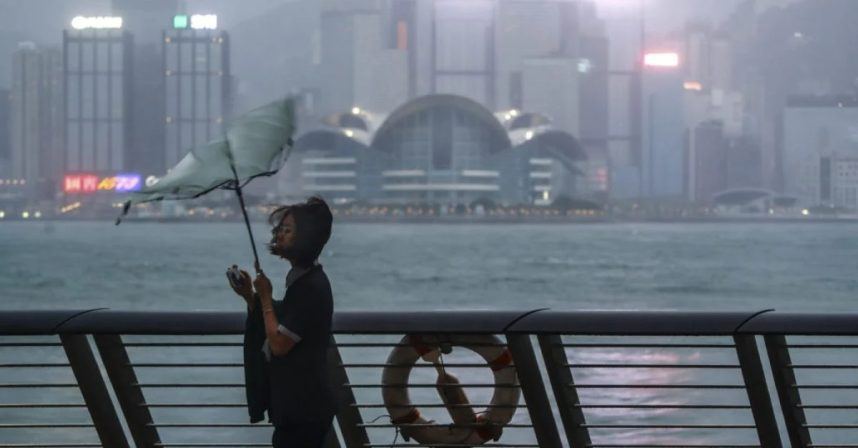 Macau is located off of the South China Sea, and some areas are prone to flooding and strong waves.
The closures were to start at 11 p.m. local time (11 a.m. ET) on Friday. No firm word on when the gaming properties will reopen, according to a Reuters news report.
The casinos are a key part of Macau's economy. In July, Macau casino revenue eclipsed the $2 billion mark in a single month for the first time since the onset of the COVID-19 pandemic.
Shuttering the region's estimated 36 casinos was just part of the extensive precautions taken by the government late this week in preparation for the intense weather.
Transportation at Standstill
In impacted areas of China, train service and flights were canceled by the typhoon. Some trains were expected to resume service as early as Saturday night.
GGR Asia further reported that border crossings between Macau and Zhuhai in Guangdong Province are closed until the storm passes. A popular shuttle bus service running on the Hong Kong-Zhuhai-Macau bridge was halted temporarily, the report added.
Ferry services between Hong Kong and Macau were suspended late on Thursday. The ferry service between Macau's Inner Harbor and the Wan Zai district in Zhuhai, China also was suspended on Friday, and ferry services between Macau and Shenzhen, China, were suspended as well.
In parts of China, classes were canceled for students, and many workers were told to remain at home instead of risking reporting for jobs. Trading on Hong Kong's stock market was suspended by extreme conditions.
According to recent forecasts, China announced the highest possible alert for the typhoon, known as a "red warning," in some impacted areas. Winds were expected to be as high as 209 km per hour, or 129.9 miles per hour, local forecasters predicted. They could be less in Macau.
The typhoon was to reach the coast of China late on Friday. It was to hit between Huilai County in Guangdong and Hong Kong.
It will also lead to storm surges. Low-lying coastal sections are particularly vulnerable to flooding.
Hong Kong and Guangdong Province are expected to get the brunt of the storm. Once it moves inland, it is supposed to lessen in intensity.
Earlier on Friday, the rainfall in Fujian and Guangdong provinces was predicted to be  as much as 3.9 to 8.7 inches in some locations.
Philippines Ravaged by Storm
The same typhoon went over the Philippines earlier this week, the Guardian news outlet reported. In the northern part of the county, some villages were flooded.
Some 50K residents there were significantly impacted. Of these, approximately 35K sought temporary housing in emergency shelters. Many residences were damaged by the winds, rain, and flooding.
Ferries there were suspended because of strong waves.
In July, China was struck by Typhoon Doksuri. It led to more than 30K residents fleeing from Beijing. There was also serious flooding in parts of the nation.