Macau Casinos Win $1.88B in June, Lower Than May, But Second-Best Month Post-COVID
Posted on: July 1, 2023, 07:51h.
Last updated on: July 3, 2023, 09:43h.
In June 2023, Macau casinos generated gross gaming revenue (GGR) of MOP15.21 billion (US$1.88 billion), a 2.3% month-to-month decline. But it was still the market's second-best month since January 2020.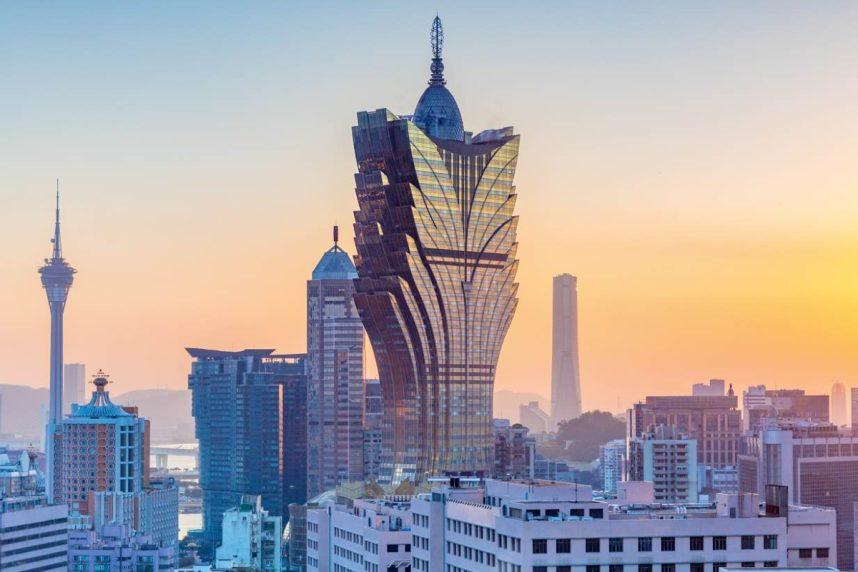 Macau, the only place in China where casino gambling is allowed, only recently began its COVID-19 comeback. The market's six commercial gaming operators waited patiently for China President Xi Jinping to end his controversial "zero-COVID" scheme. That kept life on hold on the mainland long after much of the world returned to a sense of normalcy.
June's revenue tally marked a 514% year-over-year surge over June 2022, when the enclave's casinos won just $310 million. June 2023 marked Macau's second-best revenue month since the coronavirus emerged after May 2023, when the six casino operators won $1.93 billion.
Slowdown Concerns
Macau, the world's richest casino market before the pandemic, is trying to figure out its next chapter. Gone are the VIPs and high rollers brought to town by junket groups. That's after Xi ordered mainland law enforcement to better scrutinize such operations.
The president says the touring operators — which facilitated luxury travel and first-class accommodations from the mainland to Macau for high rollers — present national security concerns because of the large flow of capital through the casino tax haven. Fearing prosecution after China arrested Alvin Chau, the former face of the junket industry, then sentencing him to 18 years in prison, junket groups closed up shop and moved to other markets in Asia.
As a result, Macau ordered its casinos to diversify their operations away from the VIP to the mass market. In exchange for new 10-year licenses, Macau directed the six gaming firms to invest at least $13.5 billion into nongaming projects.
May benefited from the Chinese Labor Day holiday, which saw more than 530K mainlanders visit Macau, one of two Special Administrative Regions in China, with Hong Kong as the other. But in June, that rush of casino visitation cooled despite other high-profile events, such as the Dragon Boat Festival.
That has some gaming analysts pondering whether Macau will experience the type of robust, long-running gaming rebound that other major gaming markets experienced post-COVID.
A recovery in Macau's casino sector showed signs of waning in June, with gaming revenue missing estimates amid concerns the initial post-reopening Chinese tourist boom is fading," wrote Shirely Zhao and Alice Huang in Bloomberg.
Dr. Wilfred Wong, president of Sands China, a subsidiary of Las Vegas Sands, said this week that the six gaming concessionaires won't be able to overhaul their customer focus overnight. But they will achieve the goal of increasing foreign visitation in due time.
"We are now doing a lot of promotions overseas. We are expanding our overseas representative network; we are bringing in wholesalers and tour operators to come and experience Macau. This is a long-term [strategy]," Dr. Wong told Inside Asian Gaming.
Long Recovery Ahead
Macau casinos through the first half of 2023 have won MOP80.136 billion (US$9.93 billion). Although that's a more than 200% surge on the same six months in 2022, the market has a ways to go to recover to its 2019 levels.
In 2019, January through June GGR totaled MOP149.503 billion — meaning casino income remains down over 46% from 2019.