Scratching the Surface of $5 Million Alleged Lottery Scam
Posted on: April 30, 2013, 05:25h.
Last updated on: April 29, 2013, 10:26h.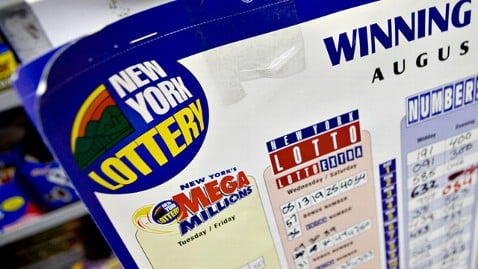 Online publication Syracuse.com has reported an alleged lottery ticket fraud in New York's Syracuse area dating back to 2006, that involves two brothers from central New York who claimed a $5 million lottery ticket sold at their family's convenience store. Subsequently, they have been accused of scamming the winner out of his scratchcard winnings.
Now Being Charged
Second-degree attempted grand larceny and fourth-degree conspiracy charges are now being filed against 36-year-old Nayel Ashkar and Andy Ashkar, aged 34, who has also been charged with first-degree criminal possession of stolen property.
Following reports to a Syracuse newspaper by suspicious lottery security officials trying to find the true winner of the prize, the legitimate buyer and owner of the lottery scratch-off came forward and was revealed as a father of two, aged 49, who had been duped by the brothers into giving up the winning ticket when he visited the Ashkar's convenience store in October 2006 to cash it in.
Whether it was a silly mistake, or just sheer disbelief, the true winner of the ticket originally thought that it was a prize of $5,000 which he would be claiming, despite being told by a friend that it was in fact a $5 million jackpot. He was told by Andy Ashkar, upon trying to cash in the ticket, that it was just a $5,000 prize and was offered $4,000 in cash from Ashkar in order to avoid paying tax on the winnings, an offer he foolishly accepted.
Fast Forward to Today
Five years later, after waiting patiently to cash the ticket in for its full worth, the brothers approached the lottery officials and stated that they had delayed collecting their winnings in order to avoid influencing upcoming family nuptials.
Luckily for the true winner, it is routine for the lottery to scrutinize large wins, and upon doing so, security officials became suspicious of the brothers who had told them in order to avoid publicity, they were prepared to accept a smaller prize than the $5 million the ticket entitled them to. As a result, local police were called in, and the subsequent investigation revealed the true owner.
However, the Ashkar brothers have pleaded not guilty to the charges brought against them, and their legal representative claims that they purchased, and are the rightful owners of, the winning lottery ticket which would have seen them pocket the winnings in installments of $250,000 a year over the course of 20 years.
Judge and Jury
The brothers have elected for a judge to rule on their case, rather than a jury, as the winner is currently pressing charges against the Ashkars.
"I feel much better having it in the hands of someone who is trained legally, who knows the law and know how to apply the law," explained one of the brothers' defense attorneys. "Everything is going to be based upon the facts, and not on emotion. Juries tend to work on emotion, and everybody on a jury in this case would have a predisposition," the attorney added.
Although we cannot condone the actions of the Ashkar brothers who, allegedly, saw an opportunity to become millionaires at the expense of a gullible scratchcard player, there is only so much sympathy we can give to the duped man who was essentially attempting to evade national tax laws. Perhaps this will be an action which is revisited later if the case falls in his favor.
Moral of the story: Keep your lottery tickets, and pay your taxes.