Ron Paul Says States, Not Congress, Should Determine Gambling Laws
Posted on: January 22, 2018, 03:00h.
Last updated on: January 22, 2018, 04:52h.
Former US Representative Ron Paul (L, R-Texas) writes in a recent Newsweek editorial that Congress should excuse itself from legislating gambling, and instead reserve such powers to the states.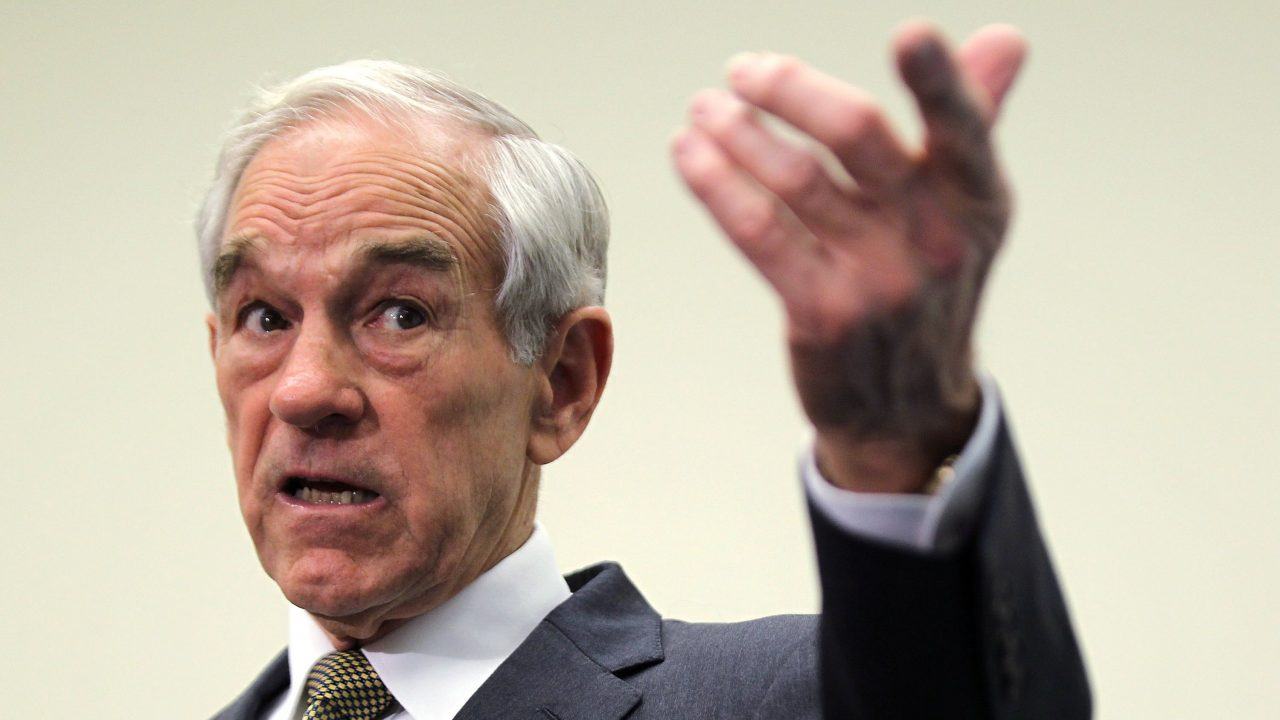 That might not come as much of a surprise to political observers who have long known Paul to be a staunch advocate of states' rights. But with various gambling issues facing the federal government, with sports betting and online gambling at the forefront, Paul's letter comes at an ideal time for supporters of expanding gambling.
Responding to a letter sent in November by four Republican congressmen to the Department of Justice (DOJ) requesting the agency review the 2011 interpretation of the Wire Act that essentially allowed states to legalize internet casinos, Paul opines that controversial issues are best decided in state capitals.
Paul said the appeal is "just the latest attack on the Constitution and the concept of federalism." Senators Lindsey Graham (R-South Carolina) and Dianne Feinstein (D-California) also wrote the DOJ a letter recently seeking reversal of the 2011 opinion.
It was nearly seven years ago that DOJ Assistant Attorney General Virginia Seitz ruled in response to lawmakers in New York and Illinois seeking clarification on selling online lottery tickets that the Wire Act applied only to sports betting, and not gambling in general. Previously, the federal law passed in 1961 had prohibited all wire communications for the transmission of any betting-related contest.
All About Adelson
Ron Paul says technological advances can now properly protect states that do not wish to authorize internet gambling from those that do.
"Online gambling has no impact on other states. Technology prevents residents from restrictive states like Utah from gambling on the sites of more permissive states like New Jersey, yet members of Congress have repeatedly set out to dictate how states can govern their residents," Paul writes.
Instead of warranted concerns that residents in non-online gaming states might be able to access casino websites, Paul believes the Republican letter to DOJ Deputy Attorney General Rod Rosenstein is to simply please GOP mega donor Sheldon Adelson.
For years, the billionaire Las Vegas Sands founder has been on a mission to ban online gambling. Andy Abboud, Adelson's longtime right-hand man, said in 2013, "I don't think I have ever seen him this passionate about any issue."
Darryl Nirenberg, a lobbyist who works with Adelson, reportedly drafted the Restoration of America's Wire Act (RAWA), legislation that was later introduced to Congress by Sen. Lindsey Graham (R-South Carolina) and former Rep. Jason Chaffetz (R-Utah).
PASPA Decision 
New Jersey, Nevada, and Delaware remain the only three states with some sort of legalized online gambling. But that will soon change with Pennsylvania, which authorized internet casinos under its gambling expansion measure last fall.
The US Supreme Court will additionally issue its ruling on New Jersey's sports betting appeal of the Professional and Amateur Sports Protection Act (PASPA) of 1992 in the coming months. Should the high court rule the longstanding sports betting ban is unconstitutional, numerous states would be expected to authorize sportsbooks.
With an estimated $150 billion wagered illegally in the US each year, at least 18 states are mulling sports betting legislation in hopes of the federal ban being lifted. And online sports betting would likely be considered in several jurisdictions.