Australia Considers Regulating Online Poker as Internet Gambling Ban Takes Effect
Posted on: September 14, 2017, 04:34h.
Last updated on: September 14, 2017, 05:28h.
Online poker became illegal in Australia on Wednesday, as the country's Interactive Gambling Amendment Bill became a fully enforceable law.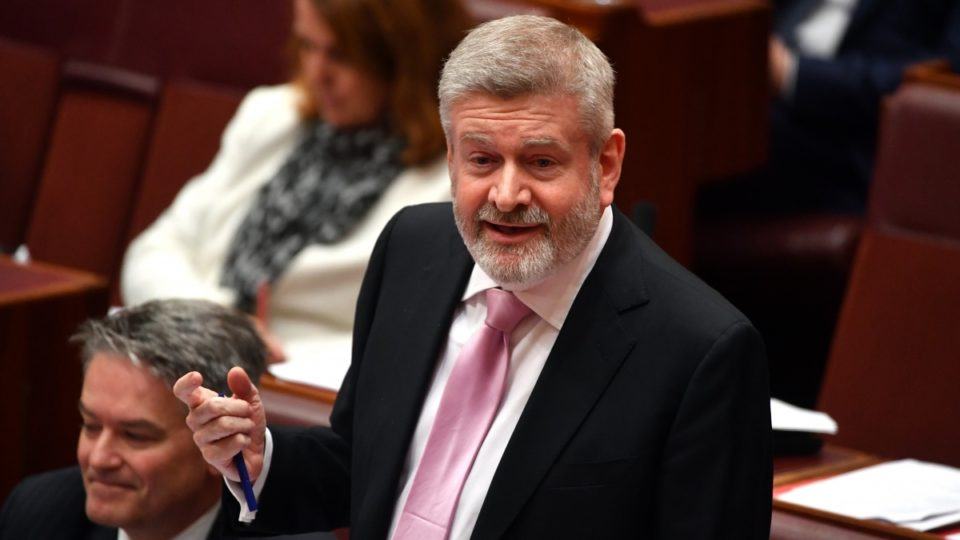 But a new proposal floated this week is offering aggrieved online poker players fresh hope for a fix.
Communications Minister Mitch Fifield said on Tuesday that the government is "favorably disposed" to the idea of licensing online poker, and has told his department to undertake preliminary work to consider the feasibility of such a move.
Field relayed this information in a letter to Liberal Democrat Party Sen. David Leyonhjelm, who has been championing the cause of online poker in Australia ever since it became clear a ban was in the cards.
Having failed to secure a legislative carveout for poker, Leyonhjelm pushed through a motion to have the ban examined by a Senate committee, which is scheduled to produce a report on its findings in mid-October.
"I believe we have won the 'in-principle' battle," Leyonhjelm said this week. "The question now will be how to make it happen in practice."
Bill Casts Wide Net
Prohibiting online poker was not the primary aim of the Interactive Gambling Amendment. Its intent was to stop unlicensed sports betting operators from targeting Australian customers, while clarifying that any company taking Australian bets had to have an Australian license.
But since the government does not license online poker, just sports betting, poker sites such as PokerStars and 888 had no option but to withdraw their services. Previously, legitimate companies could operate amid legal ambiguities in Australia without jeopardizing online gaming and gambling licenses in other jurisdictions.
But now some recognize that upon enforcing the current ban, online poker players in Australia will end up being less protected as more respectable operators have been driving out of the country.
Building a Better Regulator
Leyonhjelm, an outspoken libertarian, said earlier this year that, should his amendment to obtain an exemption for online poker fail, players should "screw the government, get a VPN."
VPNs are known for helping poker players try to circumvent geo-location restrictions. They also violate many reputable poker sites' Terms of Service.
This week, however, Leyonhjelm presented a more measured tone, as he called for establishment of a new regulatory body similar to the UK Gambling Commission, which he said has a good understanding of the risks and benefits associated with online gambling.
"Australian online poker players deserve to have a safe, regulated environment in which to enjoy their pastime and not be forced into using offshore sites," he said. "I will make sure this matter maintains momentum."
While such a commitment may present something of a lifeline to online poker players, it will be another month or more before there's any indication of how long it might take to set up a new regulatory regime, let alone get Australia's poker players back online.
Latest Casino Stocks:
Retrieving stocks data...
Retrieving stocks data...
Retrieving stocks data...
Retrieving stocks data...
Retrieving stocks data...