New Jersey Online Gambling Sites Could Soon Accept International Players Should New Bill Become Law
Posted on: December 5, 2017, 12:00h.
Last updated on: December 5, 2017, 11:16h.
New Jersey online gambling and poker networks would be permitted to welcome international players in markets where internet casinos are legal should a recently introduced bill one day become law.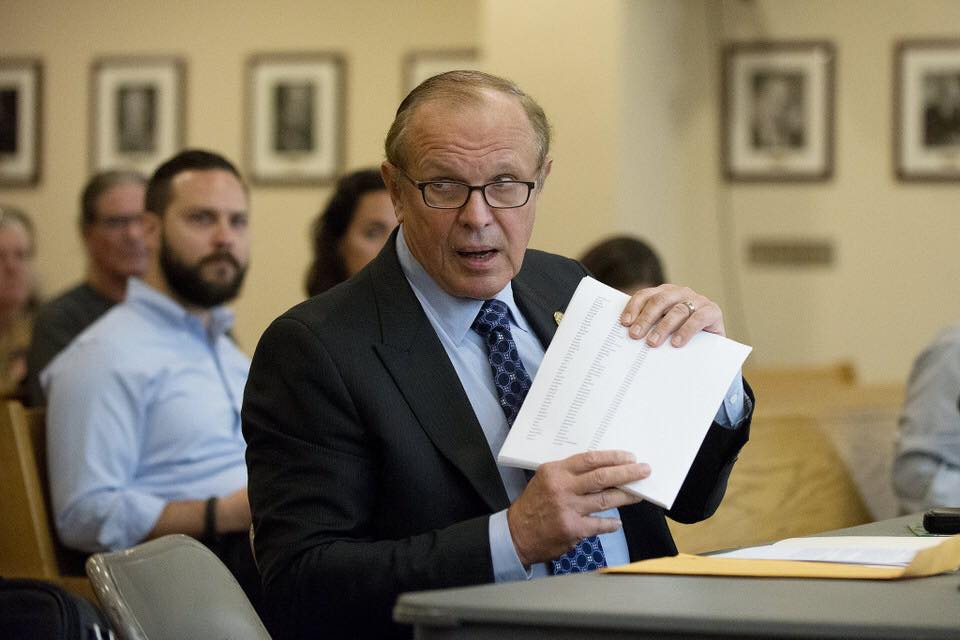 State Senator Ray Lesniak (D-District 20) introduced Senate Bill 3536 on the final day in November. The legislation would remove the physical requirement that players must be within New Jersey's borders to access the internet gambling platforms.
Lesniak believes tapping into foreign player pools, specifically in the UK and Europe where the practice is widespread, is critical in keeping New Jersey's iGaming market robust. Online gambling is playing a significant role in the revitalization, or at the very least stabilization, of Atlantic City. Internet gaming win is up 27 percent in 2017 through October.
"Internet gaming has resulted in economic benefits to Atlantic City and to this State, and is estimated to have produced, within the first three years of implementation, approximately $998 million in economic output, over 3,000 jobs, $219 million in employee wages, and $124 million in tax revenues," Lesniak writes in his bill.
"In the coming years, the global online gambling market is expected to see a compound annual growth rate, and the largest share of online gambling revenue comes from Europe totaling nearly $15 billion a year and growing at a faster rate than the rest of the world." Lesniak concluded by saying international wagering "would increase the economic benefit of internet gaming to Atlantic City."
Regulatory Matters 
Ray Lesniak is one of Atlantic City's strongest allies, and was the original author of the Garden State's iGaming law. Senate Bill 3536 has been referred to the Senate State Government, Wagering, Tourism & Historic Prevention Committee.
Lesniak's legislation would also rid the state's requirement that internet gaming equipment be physically located in Atlantic City. That change would allow casino operators to place gaming systems overseas to better regulate their customers should the New Jersey Division of Gaming Enforcement (DGE) deem it necessary to facilitate the conduct of international wagering.
In addition to making sure only legal adults and those within the confines of legalized iGaming markets can access the games, another concern is how New Jersey might tax such revenue generated in foreign lands. The UK, which separated from the European Union in its 2016 Brexit vote, requires European iGaming operators to pay a 15 percent tax on gross revenue generated from its citizens.
Poking Poker
The biggest benefactor of an international player liquidity sharing agreement would of course be online poker. The interactive card game continues to struggle in New Jersey, peer-to-peer win down another eight percent in 2017.
In October, Governor Chris Christie (R) finally signed an interstate compact with Nevada and Delaware to share pools. It's helped to some degree.
The busiest Garden State internet poker room in October was WSOP NV/888 Delaware, which was averaging 130 players. Today, the busiest room is WSOP/888 New Jersey, which has kept 190 seats occupied over the last week.
Similar Guides On This Topic