Richmond Mayor Says Casino Vote Will Hurt City Kids, Childcare Funding
Posted on: November 12, 2023, 12:16h.
Last updated on: November 14, 2023, 09:06h.
Richmond Mayor Levar Stoney (D) says $26.5 million in childcare program funding has been stripped from the city's future spending plans.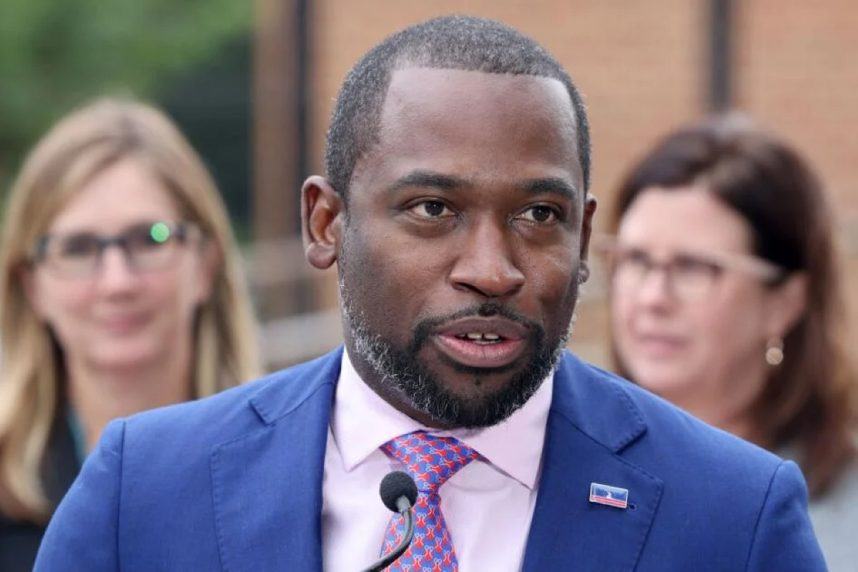 Stoney says the 39,768 residents who voted against the city's casino referendum last week are to blame. Richmonders rejected a city council-backed $562 million project called the Richmond Grand Resort & Casino by a nearly 62-38% outcome.
Before the November 7 Election Day, Stoney and the Richmond City Council pledged to residents that the bulk of the tax windfall, should the casino be greenlit, would fund early childhood programs. During a September campaign rally, Stoney unveiled the Richmond Childcare and Education Trust Fund, a proposed government account that would be formed only if voters backed the casino scheme.
Stoney said the casino's upfront payment of $26.5 million would be used to initially fund the account. About $14 million would also be used to build two new childcare centers.
But with 15,003 more votes in opposition than support for the Richmond Grand, that $26.5 million payment won't be coming. Stoney says the city is "back to where we were" in insufficient money to better fund early childhood programs.
Last Thursday, Stoney announced that he plans to seek Virginia's governor's office in 2025.
Casting Blame
Stoney voiced his displeasure about the casino being rejected for a second time in three years.
When Richmond voted no for the casino, they also voted no for $26.5 million upfront to build two new child care centers, and $19 million annually to establish the Richmond Child Care and Education Trust Fund," said Stoney, the mayor of Richmond since 2017. "We are back to where we were prior to this opportunity."
"When Richmonders voted against the casino, they voted against the strongest local child care proposal," added Stoney's spokesperson, Gianni Snidle.
Stoney says the casino vote means city residents should be ready for tax hikes and less funding for other government programs. Political activist Paul Goodman, who was behind the "No Means No Casino" political action committee that won over voters, criticized the mayor and his office's comments.
You can't tell me the only way to help kids is to rip off their parents," Goodman said in a reference to a casino generating tax revenue through gambling losses.
"We're not lacking money in Richmond. We're lacking a vision and a will to do it," Goldman declared.
Casino Future
The 2020 gaming bill Virginia lawmakers passed that qualified Richmond as a possible casino host destination does not limit the number of times a referendum can be presented. The casino law requires that a gaming facility be only authorized in the five qualifying cities with local voter support.
With Richmonders voting "no" twice in three years, the city's preferred gaming developer, Urban One, is presumably folding on its casino ambitions for good. The Black-focused media conglomerate has spent millions of dollars on the two casino referendums to no avail.
Many Richmonders asked why Richmond's elected officials chose Urban One, an operator of television and radio networks with no experience developing or running a casino or resort, over more qualified companies that expressed interest. Notable firms included Golden Nugget Casinos and The Cordish Companies, which operate Live! casinos in Maryland and Pennsylvania, and the Bally's Corporation.
Richmond officials said they sought to provide social equity in picking Urban One, but the company's campaign messaging failed to resonate citywide.