Richmond Rejects Casino Again By Wider Margin Than Before
Posted on: November 7, 2023, 09:59h.
Last updated on: November 8, 2023, 11:18h.
Voters in Richmond, Va. rejected a casino referendum Tuesday by a wider margin than they did two years ago, despite a multimillion-dollar campaign by casino developers and support from city leaders.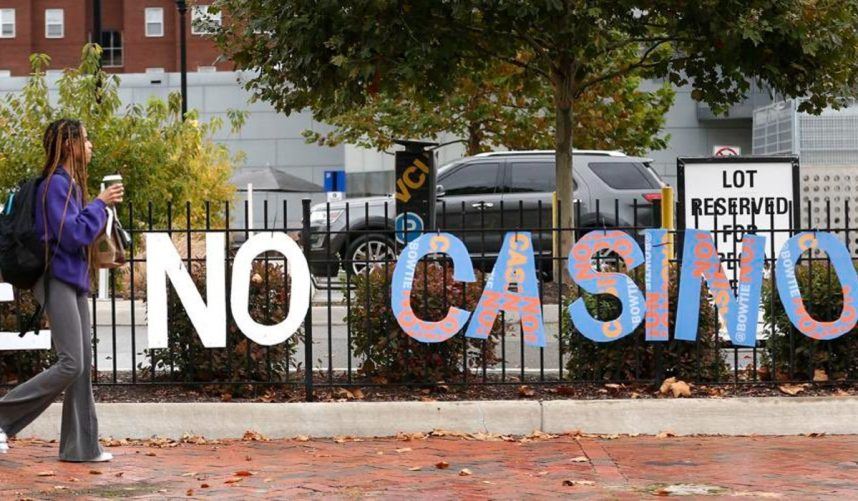 With all precincts reporting Tuesday night, 58% of Richmonders cast a ballot against the casino referendum, with just 42% in favor.
The result follows a hard-fought campaign after backers of the proposed $562 million casino result faced a narrower defeat of a similar measure in 2021.
Local activist Paul Goldman, who organized the anti-casino campaign, called it a "David versus Goliath" battle in which he and his allies were significantly outspent by the companies hoping to build the casino.
"This is a victory for the people of Richmond. It's not my victory. It's a victory for the people," Goldman told Casino.org in a phone interview Tuesday evening. "You can't build a new city on the old politics of resentment."
Casino Developers Concede
The unofficial results released by the state Board of Elections don't include nearly 18K early voting ballots. But the margin was large enough for casino voters to concede defeat.
We are proud to have run a community-centered campaign to create more opportunities for residents of this great city to rise into the middle class," pro-casino group "Richmond Wins Vote Yes" said in a statement Tuesday. "We are grateful to the thousands of Richmonders who voted for good jobs and a stronger city, especially those in Southside who poured their hearts into this project."
Richmond Mayor Levar Stoney lamented the loss of the $562-million project, which he and proponents hoped would bring economic development to the city's south side.
"I will continue to be a voice for communities that have been historically overlooked and underserved," Stoney said in a statement. "I will work for more accessible and affordable child care, for good-paying jobs, and for an abundance of opportunities for ALL Richmonders – no matter their zip code or socioeconomic status."
Second Effort, Worse Result
The lopsided result marks the second time Richmond voters have rejected plans to build a casino in the city. In 2021, a similar referendum failed on a much narrower margin, 51%-49%, leading developers and city leaders to mount a second effort this year.
The project would have been developed by a partnership between Maryland-based media company Urban One and Churchill Downs, the racing and gaming company most famous for hosting the annual Kentucky Derby.
Support for the project again appeared to be split along racial and geographic lines, with the heavily Black south side, where the casino would be located, showing stronger support than in the city's whiter northern precincts.
Richmond was one of five Virginia cities targeted for casino development as part of a state legislative package adopted in 2020. Four other cities, Norfolk, Portsmouth, Bristol, and Danville, passed their own casino referendums years ago, making Richmond the only locality to reject such a development.