Rhode Island Casinos Reopening By Invitation Only June 8, Table Games Closed
Posted on: May 29, 2020, 05:00h.
Last updated on: May 29, 2020, 12:39h.
Rhode Island's two casinos, Twin Rivers Casino Hotel and Tiverton Casino Hotel, will resume gaming operations beginning June 8, but are restricting admission by invitation only to select reward program members.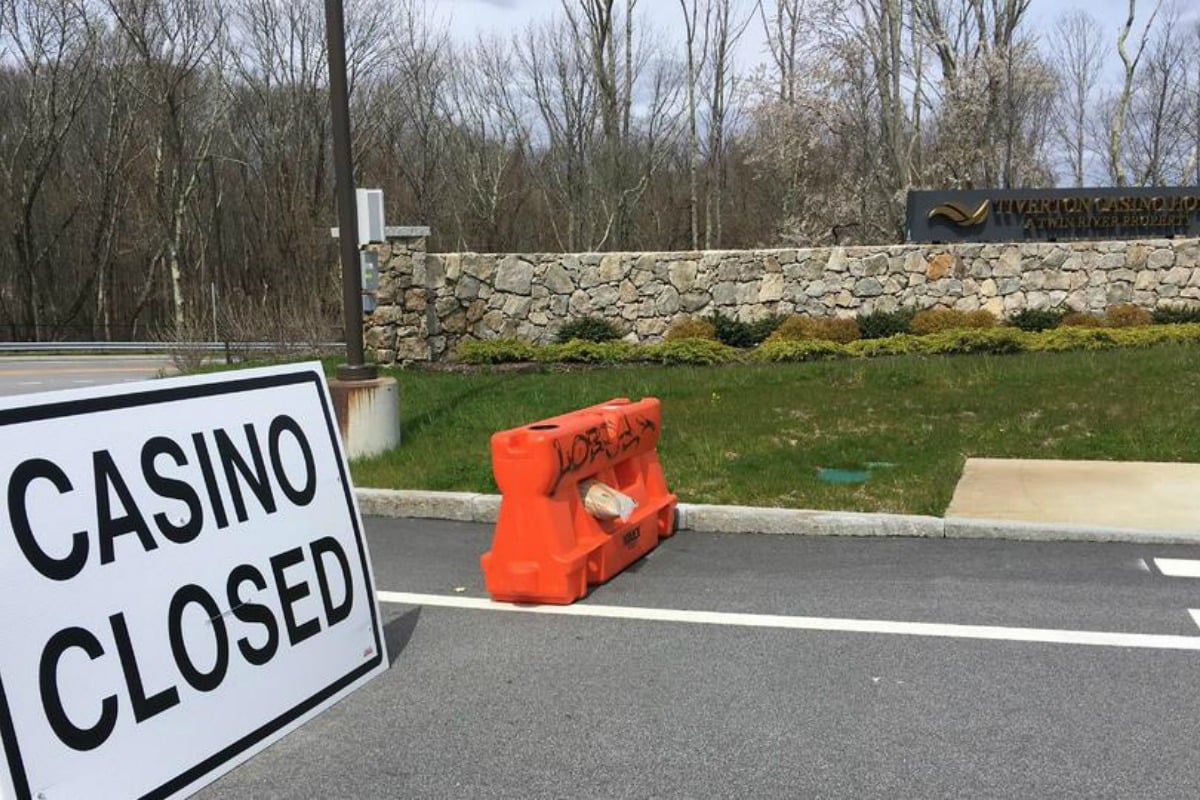 Rhode Island Governor Gina Raimondo (D) announced Friday that the state will move into phase two of her reopening plan on Monday. After spending three weeks in the first phase, the governor says state health data meets the criteria to advance into the next stage.
The casinos in Lincoln and Tiverton say they'll begin reopening in a limited capacity beginning Monday, June 8. The casinos will send out invitations to members in the casino operator's Players Club rewards program.
Each invited guest can arrive at the casino with one additional person. The casinos are asking only those who receive invites to come to the casino, as all other persons will be turned away.
As of Friday, Rhode Island had 14,635 positive cases of COVID-19 and 693 deaths. Raimondo says the state's hospitals have approximately 70 percent of their beds available, and there's been fewer than 30 new coronavirus hospitalizations for 15 straight days.
Northeast Casinos
Massachusetts' three commercial casinos are likely closed through at least June.
Foxwoods and Mohegan Sun, Connecticut's two tribal casinos, are planning to open June 1. The resorts will only be accessible to those residing in Connecticut and Rhode Island. Both properties are within 15 miles of the Connecticut-Rhode Island border by way the crow flies.
While Foxwoods and Mohegan Sun plan to reduce their capacity during their initial reopenings, the Rhode Island casinos are managing their occupancy numbers by limiting invitations.
While we can't wait to welcome back all of our guests, please adhere to this invitation-only plus one guest policy and know that a series of those invitations will be extended over the weeks and months to come," said Twin River Worldwide Holdings Executive Vice President Marc Crisafulli.
"During this initial opening phase, we expect occupancy will not exceed 25 percent of fire code capacity," the executive added.
Invitations will direct guests to specific entrance locations where security team members will check their body temperatures before granting access. Anyone with a temperature above 100.4 degrees Fahrenheit will be denied.
Numerous Heath Safety Measures
Along with body temperature screenings, guests and employees will be required to wear face masks inside the casinos. The gaming floor will be divided into three areas, with invites given color-coded wristbands designating the space they're permitted.
Only slot machines and stadium gaming (virtual table games) will be in operation. Table games will not be offered. Food service will offer limited seating, and drinks will be served in disposable cups.
Guests also "must practice social distancing by staying six to 10 feet away" from other people. "Play smart and stay apart," the casino instructions state.
"While admittedly these first steps will be small and slow, we hope to be with you every step along the way," Crisafulli stated.