Maryland Casino Revenue Wanes Nearly Five Percent in August, Gamblers Lose $161.4M
Posted on: September 10, 2023, 11:09h.
Last updated on: September 11, 2023, 11:20h.
Maryland casino revenue last month dropped nearly 5% year-over-year to just shy of $161.4 million.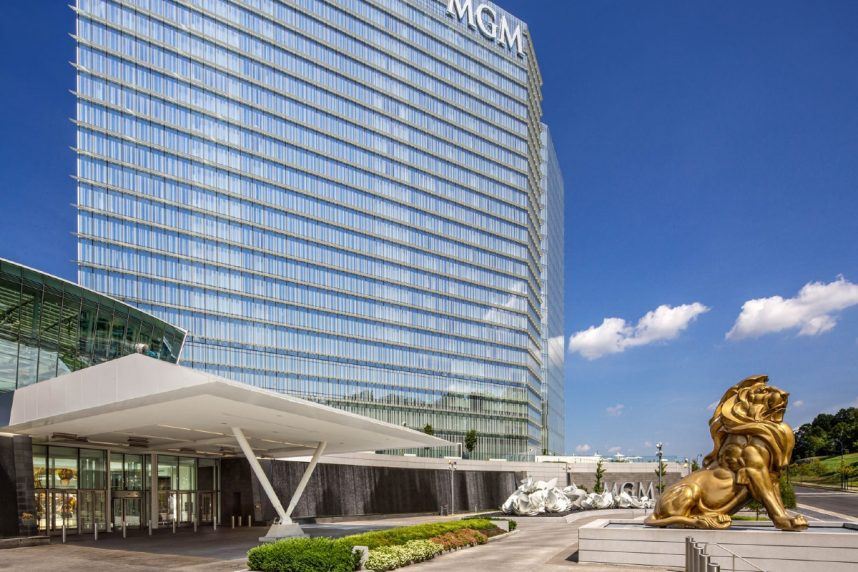 The Maryland Lottery and Gaming Control Agency reports that the state's six casinos won $161.39 million from their slot machines and table games during August 2023. That's down 4.7% — or about $8 million — from August 2022. Last month also represented a more than 7% decline from July 2023, when the casinos won $174.3 million.
MGM National Harbor still dominated the state gaming market with gross gaming revenue (GGR) of $68.4 million, which represented a 4.8% year-over-year drop. Live! Casino Hotel Maryland placed a distant second at $55 million — a 3.1% decline from August 2022.
Horseshoe Casino Baltimore's woes continued last month, as the Caesars-operated property won just $15.4 million — a nearly 11% plunge from the previous August.
Ocean Downs, Hollywood Perryville, and Rocky Gap, Maryland's three smaller resort-style casinos, combined to win about $22.5 million. That is $1 million less, or a 4.3% decline, from August 2022 when those three casinos won $23.5 million.
August marked the second month in a row where GGR declined year-over-year. However, July 2022 was a difficult comparable, as the $181.5 million won by the casinos represented the second-best month in the 13-year history of Maryland's commercial gaming industry.
Gaming Breakdown
It's difficult to pinpoint why gaming income went south for Maryland casinos last month.
Unlike some states, such as Nevada, which breaks down revenue by game in its monthly revenue reports, Maryland's financial filings do not. The Maryland Lottery and Gaming Control Agency only specifies GGR by slots and tables.
In August, slots won $109.1 million from gamblers, representing a 3% drop — or $35.2 million — from August 2022. Table games kept $52.3 million of the wagers, down 8% from August 2022, when the felt won more than $56.7 million.
Since Maryland doesn't pinpoint win rates for table games and slot terminals, it's unclear if the revenue declines because of poorer households or if gamblers wagered less. But Maryland casinos winning less money in July than in July 2022 wasn't unique to the Old Line State.
Gaming revenue in nearby Atlantic City also went south in July, as New Jersey casinos reported a brick-and-mortar GGR slide of 3%. The nine casinos in Atlantic City won about $290 million on their physical floors — $9 million less than July 2022. New Jersey hasn't yet released its August numbers.
July brick-and-mortar gaming revenue in Pennsylvania was also down. GGR in the Keystone State fell about 1% to approximately $298 million.
iGaming Review
Maryland's gaming regulators last month, at the request of the state legislature, commissioned an iGaming study to determine what sort of tax benefits the state might receive should it allow online casinos.
The Innovation Group, a Denver-based gaming consultancy, is compiling the data. The review is part of an effort by state lawmakers in Annapolis who support online gaming to win over more General Assemblypersons.
In January, State Sens. Ron Watson (D-Prince George) and Nancy King (D-Montgomery) introduced legislation seeking to initiate a statewide ballot referendum asking Marylanders if they wished to amend the Maryland Constitution to include iGaming. But the statute — Senate Bill 267 — stalled in the Senate Budget and Taxation Committee.