Resorts World Las Vegas to Open its Own Convention Center
Posted on: May 31, 2023, 03:23h.
Last updated on: May 31, 2023, 03:39h.
Being the overnight destination of choice for conventioneers visiting the Las Vegas Convention Center is no longer good enough for Resorts World. The last major casino resort to open on the Strip wants its own convention action.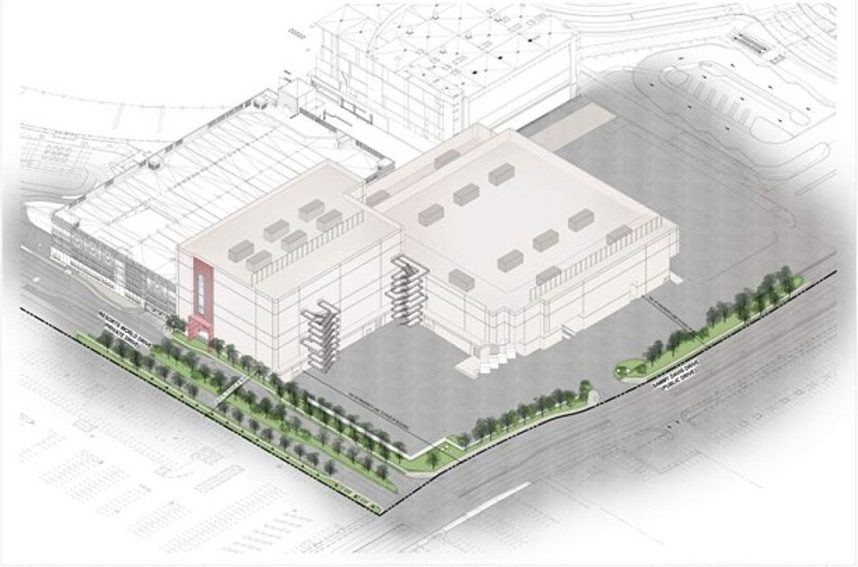 Resorts World Las Vegas submitted plans on Tuesday night to Clark County for a large convention center on the northwest corner of its property, which is located on the Strip's northern end directly across from the Las Vegas Convention Center Expansion.
According to a story first reported by KLAS-TV/Las Vegas, Resorts World's new convention center will total 370,000 square feet with almost 70% of that dedicated to convention and public space.
The plans were designed by Marnell Architecture of Las Vegas, Nev., which designed a convention center expansion for Aria Resorts & Casino, as well as The Beatles Love Theater at The Mirage.
As the newest integrated resort in the most dynamic part of the Las Vegas Strip, Resorts World Las Vegas is moving forward with a number of significant new projects to enhance our guest amenities and experience, including the expansion of our convention, meeting, and events center," Resorts World said in a statement. "We look forward to sharing more information about this and other exciting Resorts World Las Vegas projects in the future."
The Winchester Town Advisory Board discussed Resorts World's proposal at its Tuesday night meeting, KLAS reported. Winchester is an unincorporated town containing Las Vegas Boulevard from Desert Inn Road to Sahara Avenue. The rest of the Strip is in unincorporated Paradise, Nev. Winchester is governed by Clark County with advice from its advisory board.
Clark County must approve Resorts World's plan in order for its convention center to be built.
Nearly 5 million people traveled to Las Vegas to attend conventions in 2022, according to the Las Vegas Convention and Visitors Authority. That wasn't quite the record 6.5 million conventioneers Las Vegas attracted in pre-pandemic 2019, but it more than doubled the 2021 numbers.
Resorts World opened at 3000 S. Las Vegas Blvd., the former site of the Stardust, on June 24, 2021.