MGM Resorts Overhauls Las Vegas Table Games Policy
Posted on: June 2, 2023, 07:44h.
Last updated on: June 9, 2023, 02:54h.
MGM Resorts International has issued a notice to its table game employees that updates several changes to guests' use of technology while at the felt.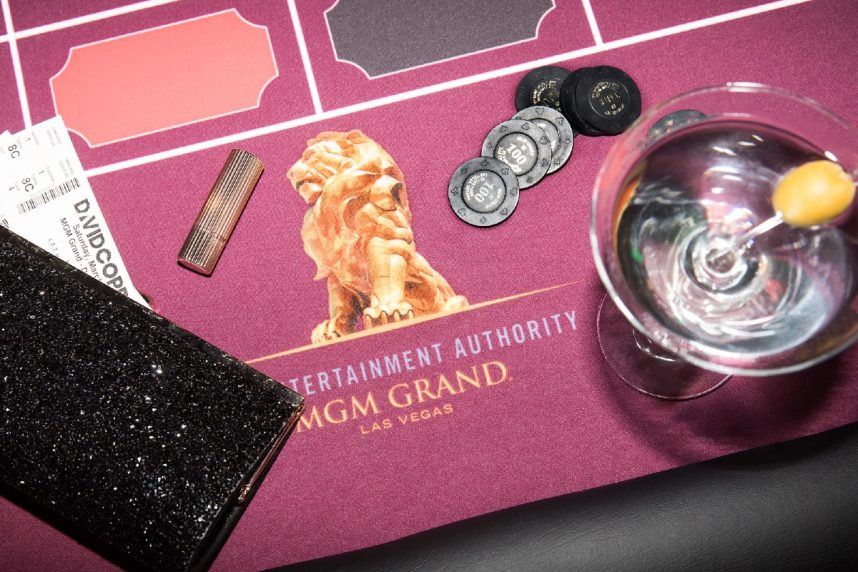 MGM's Table Games Operations Department has reworked the company's rules on when gamblers can and cannot take photographs and videos while seated at a table. The changes are highlighted by the company implementing the allowance of players to stream their play to their social media accounts and other websites, so long as the broadcasting doesn't interfere with gameplay and the person obtains permission from the casino beforehand.
The Gaming Streaming/Video/Photo Policy is launching for the Nevada properties in May 2023," the memo explained. "The new policy is aimed at allowing our guests to take photos and videos, and, when appropriate, to share that content in real or in near real-time via social media broadcasts ('streams' or 'streaming') while limiting the risks associated with allowing photography, filming, and streaming in MGM Resorts' gaming establishments."
MGM operates nine casino resorts in Nevada, including MGM Grand, Mandalay Bay, Bellagio, Cosmopolitan, Luxor, Excalibur, New York-New York, Park MGM/NoMad, and Aria. The company additionally manages the hotel operations of Delano, Vdara, and The Signature at MGM Grand.
Las Vegas insider "Las Vegas Locally" broke the news via Twitter.
https://twitter.com/LasVegasLocally/status/1664123644904357889?s=20
Table Game Permissions
Under MGM Resorts' reworked table game rules, guests can send and receive text messages on their mobile phones so long as it doesn't hold up the game. Gamblers can also make brief phone calls and take personal photos. But again, such behavior must not impede the game flow.
While MGM is loosening its etiquette rules for patrons, company officials say guests still cannot leave any object on the table for an extended period of time, carry on prolonged phone conversations while seated, and must not take photos or videos of gaming equipment such as card shufflers, card shoes, roulette wheels, and surveillance cameras.
Guests also must not take photos or videos of MGM employees or other patrons and must not record audio of the table game. Guests additionally remain prohibited from playing music or other audio.
MGM says it reserves the right to modify the rules, and special circumstances will be afforded to VIP players and those gambling in high-limit rooms or at reserved tables.
Casino Approval Needed
Though MGM Resorts says it will allow some video streaming on its Las Vegas casino floors, the company is requiring that anyone wishing to "go live" while at a table game gain approval before playing.
Following a trend among millennials who regularly watch video game players compete on social media and video-sharing platforms like YouTube, there's a growing online casino gambling content market. Social media live streaming of MGM's casinos could be an easy marketing ploy for the Las Vegas giant, as its customers could show their followers all the fun they're having on the Strip via Twitter, Instagram, Facebook, and TikTok.
Some Las Vegas regulars on Twitter responded to the MGM news by voicing their opinions that there should remain some element of anonymity for guests inside a casino.
"Geez, a guy and his mistress can't go anywhere these days," said one Twitter user in response to the MGM memo.