Las Vegas Judge Questioned After Bus Passenger Allegedly Stabbed 33 Times in Brutal Murder
Posted on: May 2, 2023, 10:11h.
Last updated on: May 3, 2023, 02:29h.
A man riding on a Las Vegas RTC bus, who a knife-wielding fellow passenger threatened, has questioned a judge's decision to release the suspect without setting any bail. Days later, the same suspect allegedly murdered a different passenger on another RTC bus.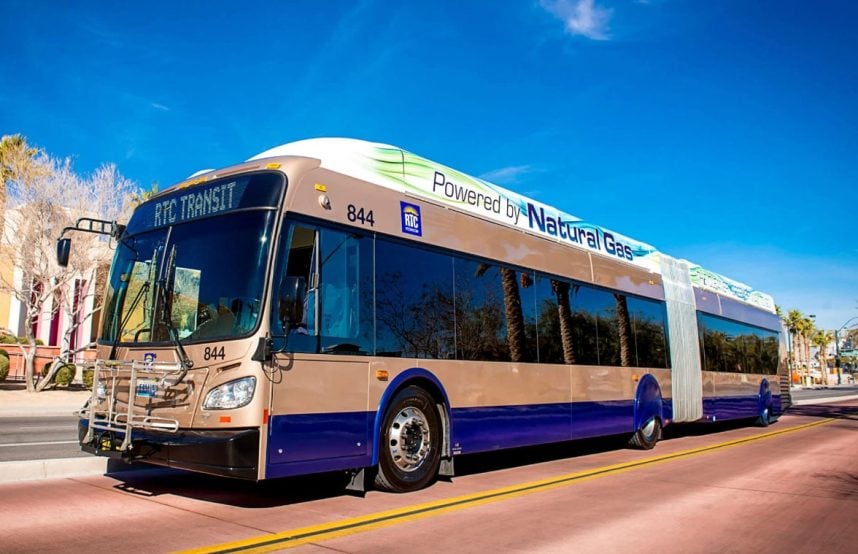 Aaron Cole, 59, threatened but didn't stab the victim, Abraham Guerrero, while the two were on the bus, authorities said. The February 16 incident started when Cole began shouting at a woman and her children. Guerrero, a construction worker and house cleaner, came to their assistance.
The bus driver stopped the bus after hearing the altercation. Afterward, Cole was arrested for assault with the use of a deadly weapon and two counts of carrying a concealed weapon, according to Las Vegas TV station KLAS.
Cole appeared in court on February 22 for the incident. At the time, prosecutors asked the judge to set bail at $3,000. Cole was identified as "low risk" based on an assessment system used by the Las Vegas criminal courts despite previously serving nearly 23 years in a Texas prison for a fatal shooting in 1994, KLAS reported.
Las Vegas Judge Joseph Sciscento then released Cole on his own recognizance rather than setting bail, according to KLAS.
Las Vegas Bus Murder
But on February 26, just four days after the court appearance, Cole allegedly repeatedly stabbed Dominique Lucas, 30, some 33 times after the two got into an argument on a public bus.
It is unclear what caused the fight. The attack lasted approximately four minutes.
Lucas tried to flee the vehicle after Cole began attacking him, but the driver initially wouldn't open the doors. It was later explained the bus wouldn't be able to move if the doors were open, and the driver was worried about passengers darting into traffic, KLAS reported.
The driver pressed an emergency button and spoke with a dispatcher. The driver later stopped the bus near the intersection of Paradise and Desert Inn roads.
Lucas was able to crawl out of the bus. Wounded and bleeding, he reached a sidewalk where a passerby came to his aid. Lucas died a short time later from his extensive wounds.
Murder Charge
Cole was charged with murder for the incident. Prosecutors intend to seek the death penalty if Cole is convicted. Nevada last executed a convict in 2006.
Cole was on parole for the Texas fatal shooting when he was arrested.
He remains in custody at the Clark County Detention Center. He pleaded not guilty in court and is being held without bail.