Powerball Ticket Sold in California Wins $1.765B Jackpot
Posted on: October 12, 2023, 07:40h.
Last updated on: October 12, 2023, 12:41h.
California's lucky Powerball streak continued Wednesday night, as a single ticket sold in Frazier Park claimed a $1.765 billion annuitized jackpot. The prize, the second-richest in Powerball and U.S. lottery history, has a one-time cash value of approximately $774.1 million.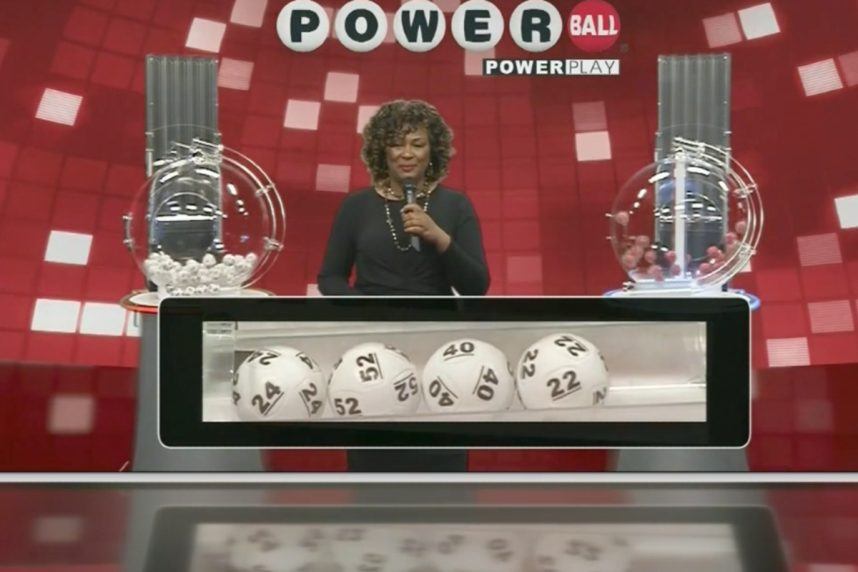 The Powerball jackpot had been climbing since it was last hit on July 19 when a ticket, also sold in California, won a $1.08 billion annuitized prize. The streak of 35 consecutive Powerball drawings without a single ticket matching the five white balls and red Powerball came to an end last night.
Officials with the California Lottery report that the winning ticket was purchased at the Midway Market & Liquor store in Frazier Park, which is roughly 70 miles north of downtown Los Angeles.
Congratulations to the newest Powerball billionaire and the millions of Powerball players who won other cash prizes in last night's drawing," said Drew Svitko, chair of the Powerball Product Group and the executive director of the Pennsylvania Lottery. "For 31 years, some players who have dreamed about winning a Powerball jackpot have defied the odds, and in doing so, have helped generate critical funding for public services and programs supported by US lotteries."
The odds of winning the Powerball jackpot are one in 292.2 million. For a visual representation of those odds, check out this Wall Street Journal infographic.
Wednesday night's winning numbers were 22, 24, 40, 52, 64, and the Powerball 10. The Powerball jackpot now resets to $20 million for the game's next drawing on Saturday, October 14.
Prize Breakdown
If the winner opts for the cash option, which is typically the choice among Powerball and Mega Millions jackpot winners, the $774.1 million prize would be reduced by about $286.37 million after the federal government takes its 37% share. That's the feds' highest income tax bracket, and is levied on individuals making more than $578,125 a year, or $693,750 for married couples filing jointly.
Wednesday night's winner is presumably a California resident, meaning their winnings won't be further subject to state income taxes. California is one of only nine states that doesn't consider lottery winnings as personal income.
The final one-time cash option after federal taxes comes to about $487.7 million. If the winner opts for the annuity paid out over 30 distributions — an immediate check followed by 29 annual disbursements — the winner would initially receive $37,099,945. The annual payments would increase by about 5% a year through 2052.
California Dreamin'
Wednesday night marked the fourth time in history that a lottery ticket sold in California hit an annuitized jackpot worth more than $1 billion. The odds would support more winners being made in the Golden State, as California is home to more than 39 million people, about nine million more than Texas in second.
California resident Edwin Castro won the US' largest all-time lottery prize last November when his Powerball ticket hit for $2.04 billion. Castro opted for the cash of $997.6 million and has since gone on a mansion-buying spree.
A California resident was also one of the three winners who split the January 2016 Powerball prize worth $1.586 billion.
California lottery rules require players to allow their names to be publicized. Lottery regulations state that any winner's identity, win amount, and prize distribution become public record to assure the lottery's integrity to the public.
Most Read