Powerball Jackpot Climbs to $1.2B, Lottery Lawyer Advises Winner Annuity
Posted on: October 4, 2023, 07:41h.
Last updated on: October 4, 2023, 08:59h.
The Powerball jackpot for Wednesday night's drawing is an estimated $1.2 billion. If you're fortunate enough to be the lucky player who ends the jackpot-less run of 32 consecutive drawings without a single ticket matching the six drawn numbers, a prominent Chicago-based attorney who specializes in securities litigation and financial matters advises you to choose the annuity option.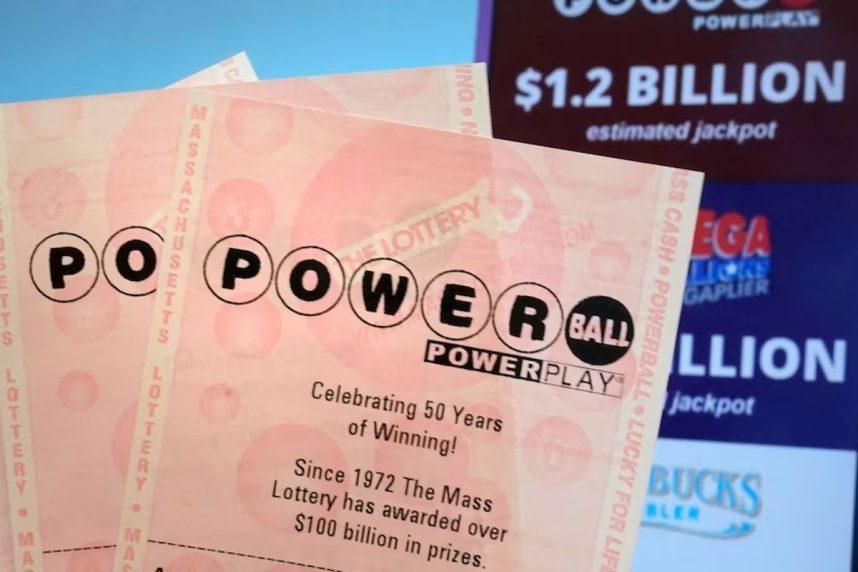 Speaking this week with CNBC, Andrew Stoltman, a nationally recognized attorney and the founder of Stoltman Law, said while most major lottery winners opt for the one-time lump cash sum, it's probably smarter to choose the full value through an annuity.
For Powerball, jackpot winners can choose the full value of the advertised prize paid out over 30 years or a one-time cash distribution. For tonight's drawing, the $1.2 billion jackpot — the third-richest Powerball prize in the game's history that dates back to 1992 — has an estimated cash value of approximately $551.7 million. Both prizes are before federal and, possibly, state income taxes.
Virtually everybody who wins the lottery picks the lump sum distribution. I think that's a mistake," Stoltman said.
The high-profile financial attorney reasoned that most lottery winners don't have the financial infrastructure in place to handle such a massive windfall of wealth. That can lead to winners spending away their fortune.
Financial Mismanagement
Should someone win tonight's Powerball jackpot, the odds are good that the winner will pick the cash. Nearly all recent Powerball and Mega Millions jackpot winners have gone with the cash.
Wednesday night's $551.7 million cash option would be reduced by about $204 million through the federal government's 37% effective tax. The tax rate is the highest bracket for single filers making $578,125 or couples grossing $693,750 or more in a year.
That would leave the winner about $347.6 million before possible state taxes and other expenses, such as consulting a lawyer like Stoltman or a financial advisor.
Stoltman's belief that many winners go on irrational spending sprees following their life-changing wins is well-documented. Along with the countless stories of lottery winners going broke, the recent $2.04 billion Powerball winner is seemingly amid a spending binge.
Edwin Castro, 31, purchased a $2 Powerball ticket last November, winning the $2.04 billion jackpot. Castro picked the one-time cash option of $628.5 million. California does not further tax lottery winnings.
Since collecting the money, Castro has dropped roughly $76 million on three mansions in California. John Lloyd, a certified financial planner in Texas, agrees with Stoltman that the annuity presents less risk for winners.
"Flexibility and control over assets are a really good thing," Lloyd told CNBC.
Interest Rates Fueling Jackpot
The Powerball and Mega Millions advertised jackpots are heavily dependent on the Federal Reserve's interest rate, as the annuity is funded via bonds from the U.S. Treasury. With the Feds trying to slow inflation by raising its interest rate over the past 12 months, the Powerball and Mega Millions top prizes are climbing faster than they did when rates were at or near zero.
Since the cash sums grow constantly based on game sales, the annuitized jackpots are currently providing significantly more value than the cash choice.
If tonight's theoretical winner did go for the annuity, as advised by Stoltman and Lloyd, they would receive an initial payment of about $25.2 million. The next 29 annual payments would then grow in value by 5% a year.