Powerball Players Put Odds and Reason Aside as They Continue Jackpot Quest
Posted on: October 11, 2023, 07:33h.
Last updated on: October 11, 2023, 12:52h.
Millions of Powerball players will anxiously await the five white balls and red Powerball during Wednesday night's drawing in hopes of becoming an instant multimillionaire. But the odds are very good that you, your friend, your neighbor, and everyone else you know who purchased a $2 ticket won't win the game's top prize.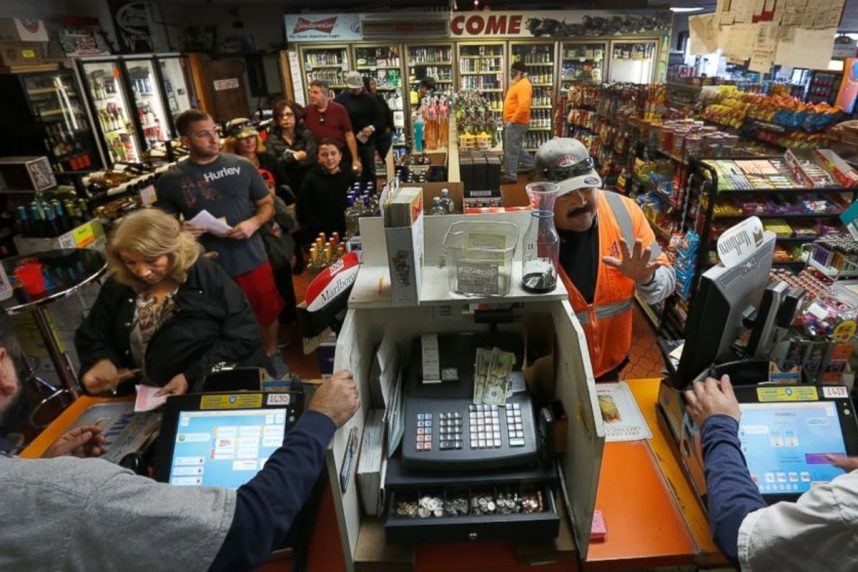 The odds of a ticket winning the Powerball jackpot are just one in 292.2 million. To put those unfathomable odds in perspective, the U.S. Centers for Disease Control and Prevention says you have about a one-in-a-million chance of being struck by lightning at some point in your lifetime.
Your odds are dying in a plane crash are also significantly better at just one in 11 million. For card players, have you ever hit blackjack three times in a row? The odds of hitting 21 in three consecutive hands are one in 22,722.
For more visual-focused readers, The Wall Street Journal has a nifty online infographic that displays 292,201,337 pixel dots — the precise number of possible number combinations. To reach the bottom of the infographic, you'll need to scroll for a few minutes. It's an eye-opening experience to see just how slim your chances actually are of winning the jackpot. Check it out here.
Despite the endless warnings about the dismal odds and the reality that you're not going to win the Powerball jackpot, throngs of players will continue to buy tickets in the leadup to tonight's drawing at 10:59 p.m. EST from the Florida Lottery studios in Tallahassee.
Second-Richest Jackpot
The Powerball jackpot for the October 11 drawing is an estimated $1.73 billion, with a one-time cash option of $756.6 million. The prize marks the second-richest lottery prize in U.S. history, behind the $2.04 billion Powerball prize won last November by a player in California.
Though hundreds of millions of tickets have been sold during the jackpot dry spell, Powerball's top prize hasn't hit since July 19, when a ticket sold in California won a $1.08 billion prize. Powerball has gone 35 straight drawings without a ticket matching the six numbers.
As sales increase, which typically coincides with large jackpots, more possible number combinations are covered, and therefore, the chances of the jackpot being hit presumably increase. With the jackpot's odds constant for each ticket at one in 292,201,338, a person could theoretically spend $584.4 million — the approximate cost of purchasing 292.2 million tickets — and guarantee a jackpot hit. But even with the assistance of a computer program, filling out those forms each with a unique number combination would be difficult, if not impossible.
Powerball is drawn three times a week on Monday, Wednesday, and Saturday nights. As such, there would be a major time crunch in completing the 292.2 million tickets.
Powerball doesn't allow bulk sales or automated computer programs to assist players in completing their tickets. Mathematicians say it would take a person who completes a Powerball ticket in 30 seconds almost 278 years to fill out 292.2 million plays without any breaks.
There's also the chance that the jackpot would be hit by another player. In that scenario, the winners share the jackpot.
Secondary Prizes
Your odds are about zero of winning tonight's Powerball jackpot, but that isn't to say you won't win something. The overall odds of winning a prize are one in 24.87, with the smallest prize being $4 by matching the red Powerball.
Tickets that match two white balls and the Powerball or three white balls win $7. Tickets that match four white balls or three white balls and the Powerball win $100. Tickets that match four white balls and the Powerball win $50K while five matching white balls win $1 million.
All of the prizes other than the jackpot also qualify for the $1 add-on Power Play multiplier, which ranges from 2x, 3x, 4x, 5x, and 10x. The 10-time Power Play is only in play when the advertised jackpot annuity is below $150 million.
Powerball is played everywhere in the U.S. except Alabama, Alaska, Hawaii, Nevada, and Utah.